I made this Shaker Style End Table in Mahogany, the legs are sap wood Mahogany.
The wood was processed by hand tools, tenons made by skew rabbeting plane, mortises by chisel, legs tapered by hand plane and underside of top beveled with hand plane.
Things I wish I had done differently: wish the long aprons were about 2" shorter and wish the legs were tapered on two edges instead of one.
Here are a couple of others pics during the build: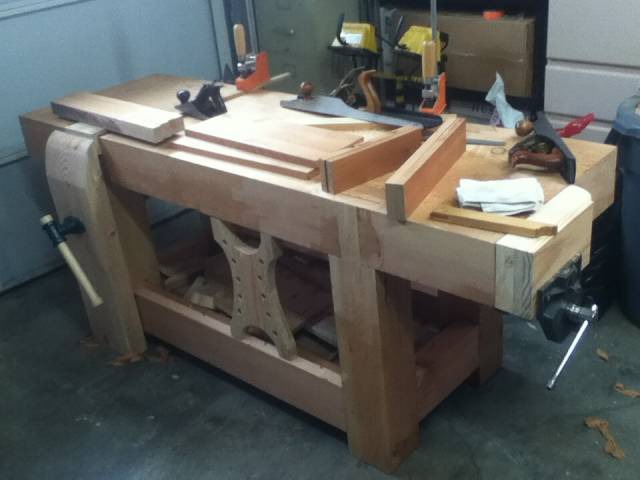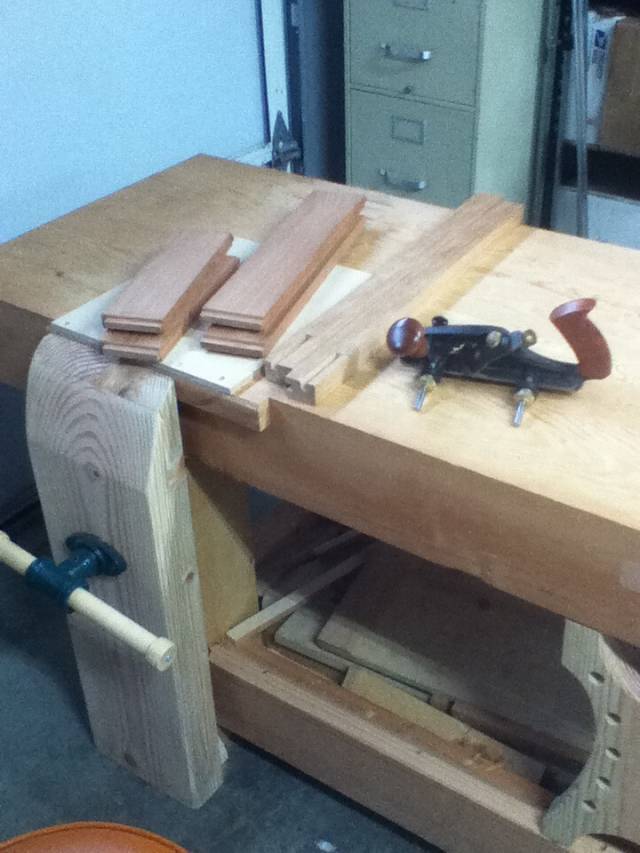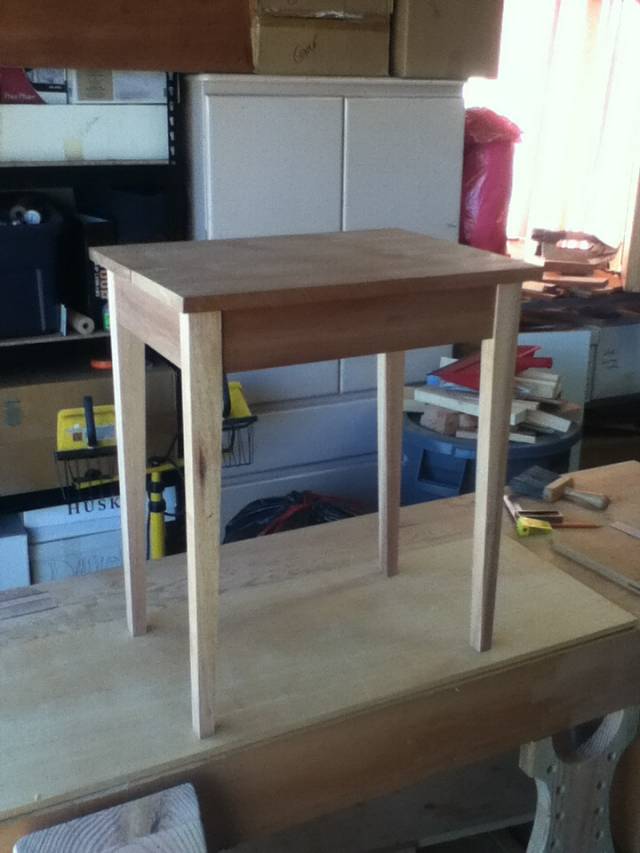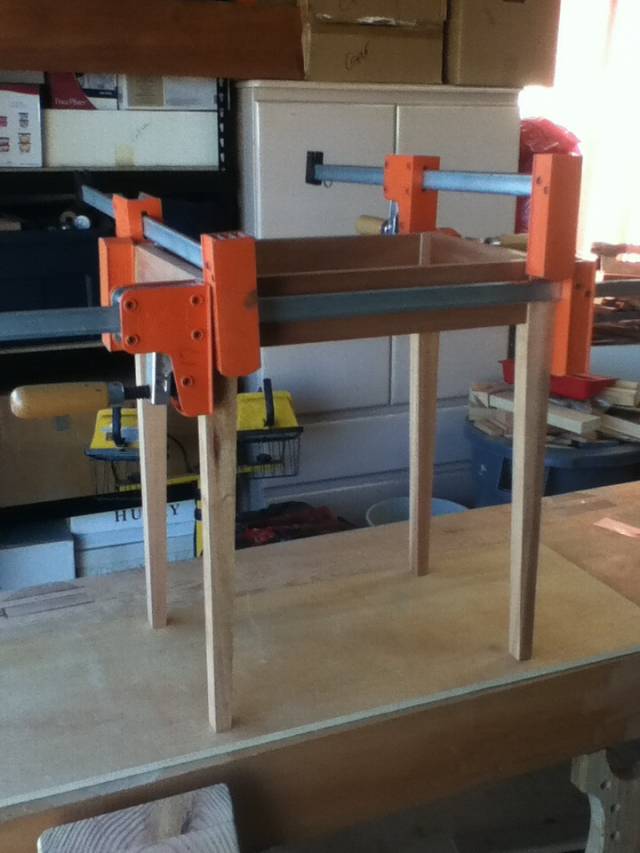 Edit: I forgot to say that the finish is one coat Danish Oil, then several coats of Liberon wipe on poly.