My Roubo Bench Journey #3: Glue Up!
After several months of letting the beams sit and dry out more, they developed a slight cupping. A little time planning down the edges and all was flat again. Finally went back to work on the two edges that are going to be the glue joint for the top. I had to get help lifting one beam on top of the other to test the joint. I would find and plane out any errors, until the two beams were ready for a dry fit and practice sequence for glue up: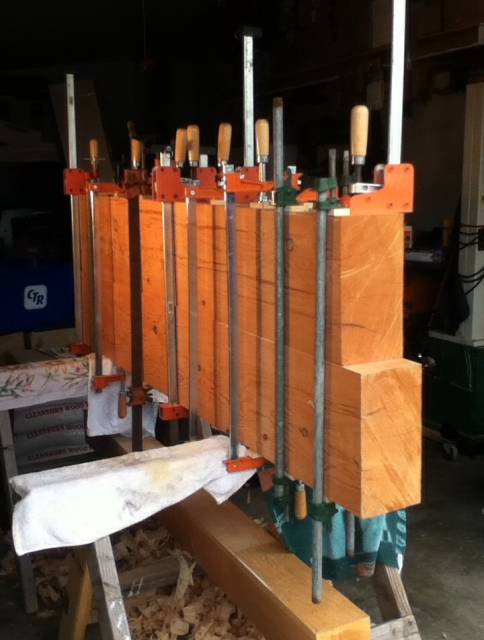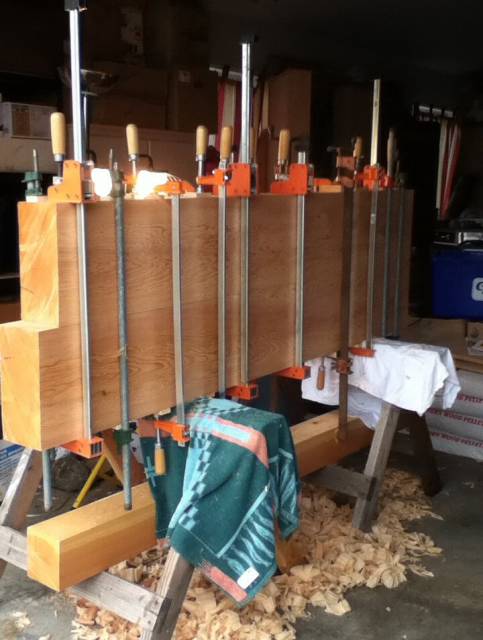 And then the glue up: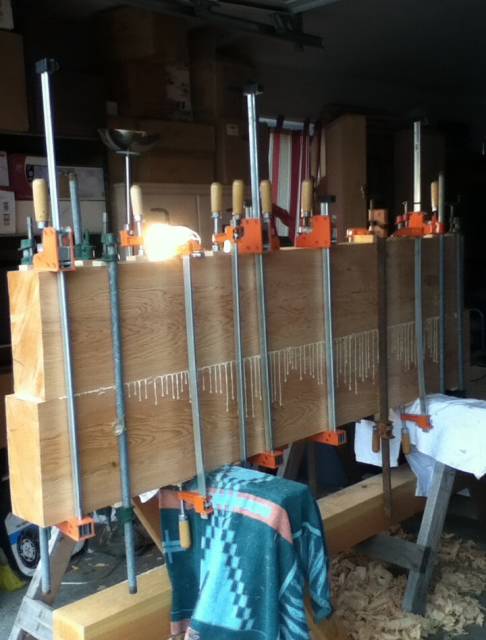 I plan on leaving this clamped up for at least 24hrs. After removing the clamps, it is back to more planning on both faces to get them flat again. After that is done, then it is on to cutting the legs to length and starting the joinery for the legs.
View all parts of My Roubo Bench Journey »