My Roubo Bench Journey #6: Slab-O-Licious
Today I finished flattening the underside of the bench top, there is a small section in the middle that isn't totally flat. But that is okay since I won't be using the underside of the top for planing: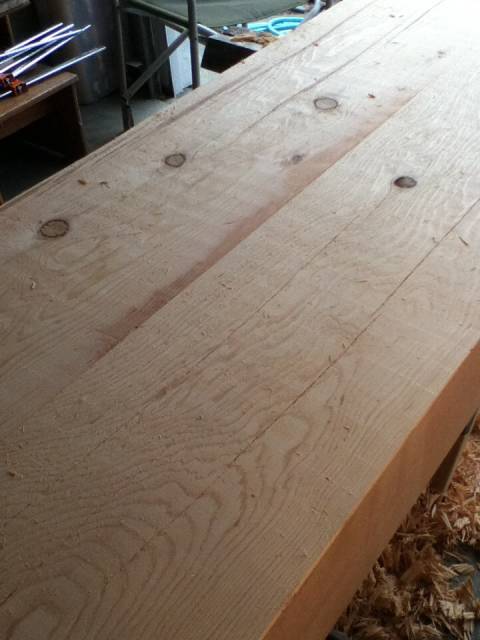 The good thing about having a neighbor with a wood burning stove, is that he comes over to clean up the floor and remove all shavings and any off cuts: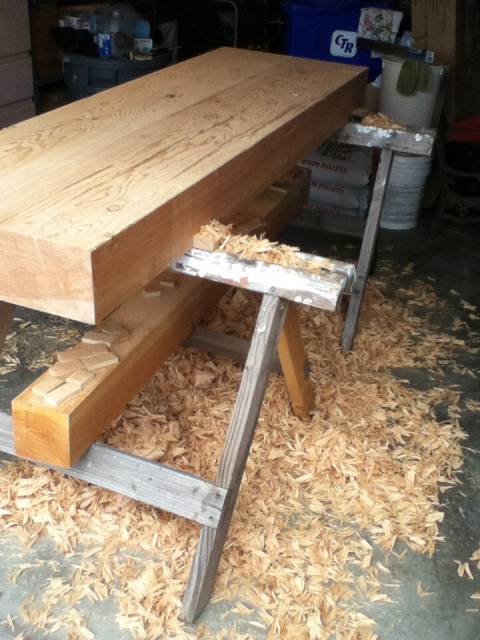 Checkout the floor below the bench top after he was done:
You can also see the outline for the wood I need to remove to inset the tail vise.
I used a saw to cut numerous lines from one end of the outline to the other end, then it was just a matter of using the chisel to bash out the waste: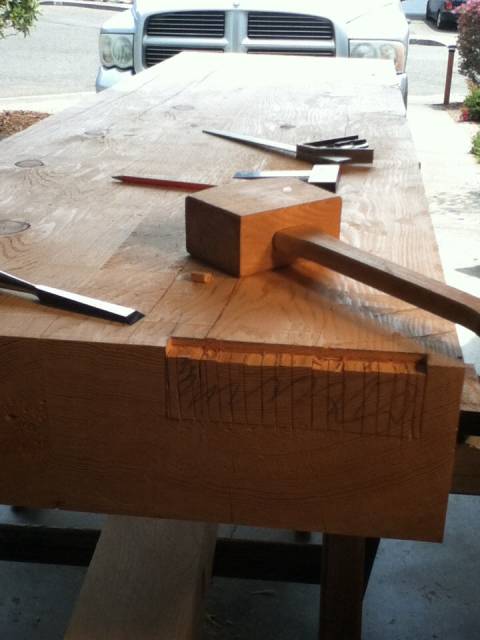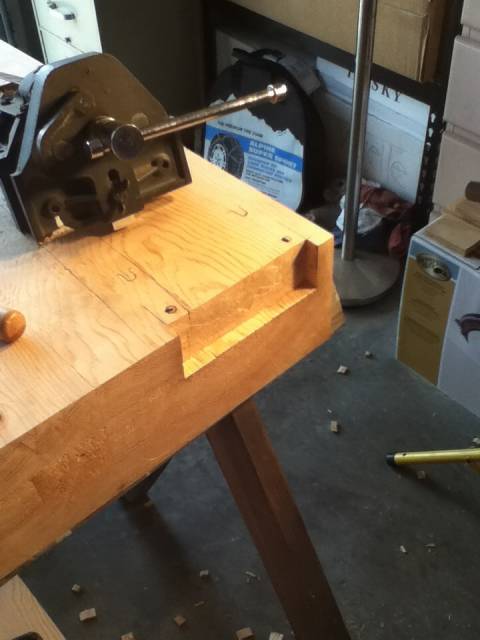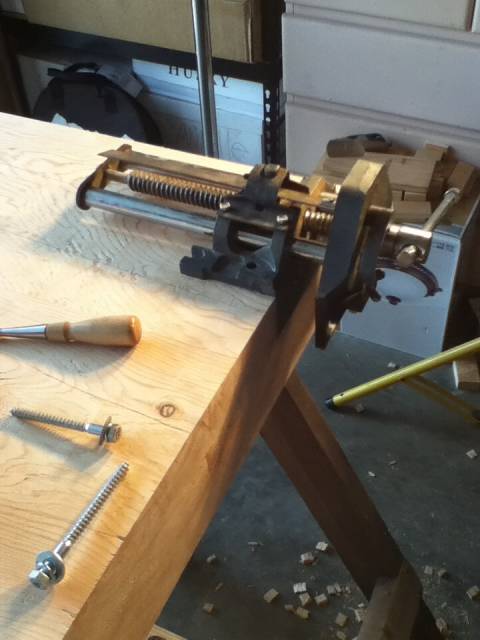 After bolting down the tail vise (a thick chop will be added later), I needed to cut the two 6×6 beams in half to get them rough sized before final cutting to length. Since the beams were so long, the best tool was a coarse crosscut saw, it went pretty fast: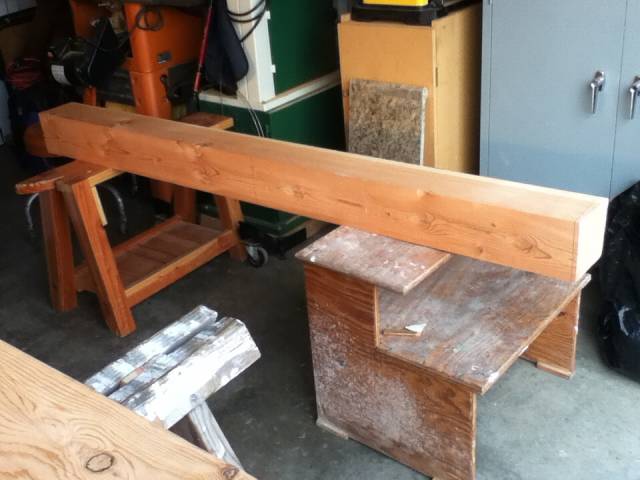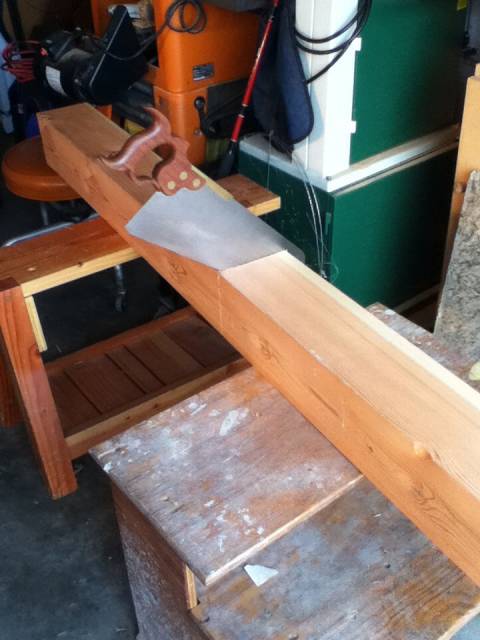 Since my handsaw skills are not as good as I would like them to be, I will be using the bandsaw to make the final length cuts to the legs. The sliding Dovetail and Tenon joinery will be cut by hand.
View all parts of My Roubo Bench Journey »