My Roubo Bench Journey #7: Damn these legs look short
I am trying to follow the Schwarz' recommendation for workbench height. I am only 5'7", so my optimum bench height is very low. I decided to go with a height of 30.5", I was very nervous when I cut the first leg on the bandsaw, too late now: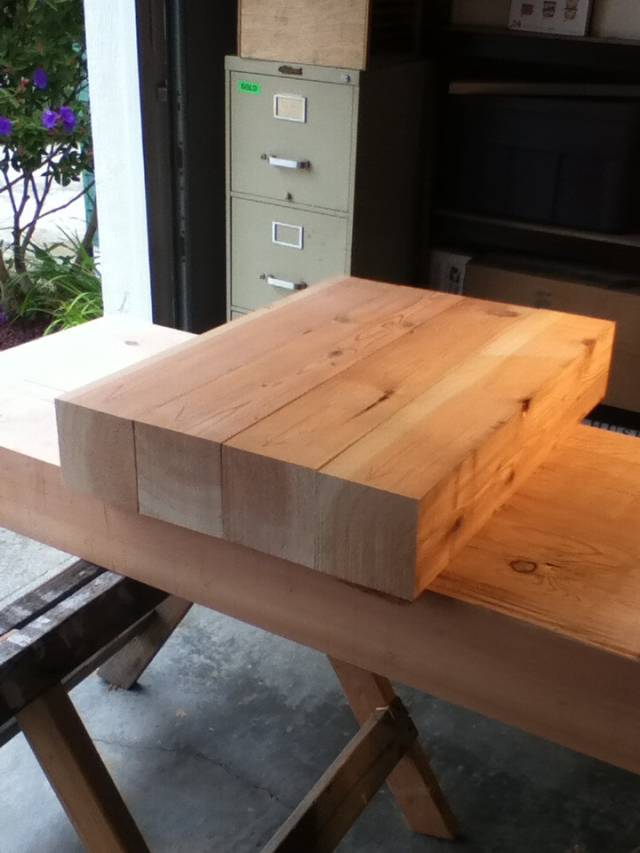 I laid out the sliding dovetail and tenon locations iaw the Popwood Mag article from aug 2010. The sliding dovetail dimensions (slope) are different than the directions in the Workbench Design Book.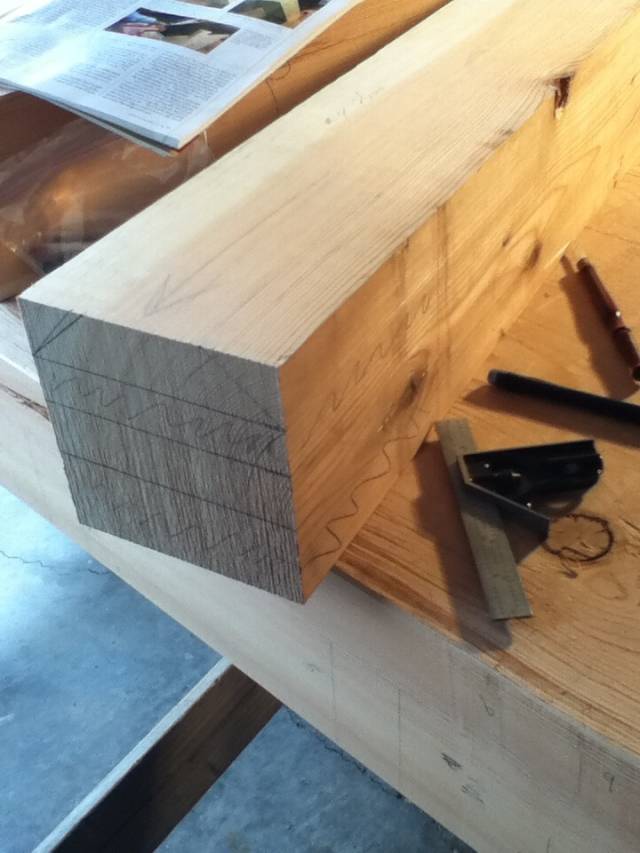 My legs are 5.5" thick, so going with the layout in the book or mag just doesn't look right. It leaves a 2" shoulder at the back of the leg. Tomorrow I am going to layout another leg with the following dimensions, 1.5" sliding dovetail, 1.5" gap, then 1.5" tenon, which leaves a 1" shoulder. I think it will make the leg joinery more stout and symmetrical.
Let me know what you think.
View all parts of My Roubo Bench Journey »