My Roubo Bench Journey #8: First Leg Finished, not my best work
So I marked up another leg using the dimensions of 1.5" sliding dovetail tenon, 1" space, then 1.5" tenon and that left a 1.5" shoulder. I used a 45 degree angle for the dovetail tenon. It looks much better to my eye than the original dimensions.
Before any cutting, I flipped over the bench top and added a temporary chop so I could use the tail vise: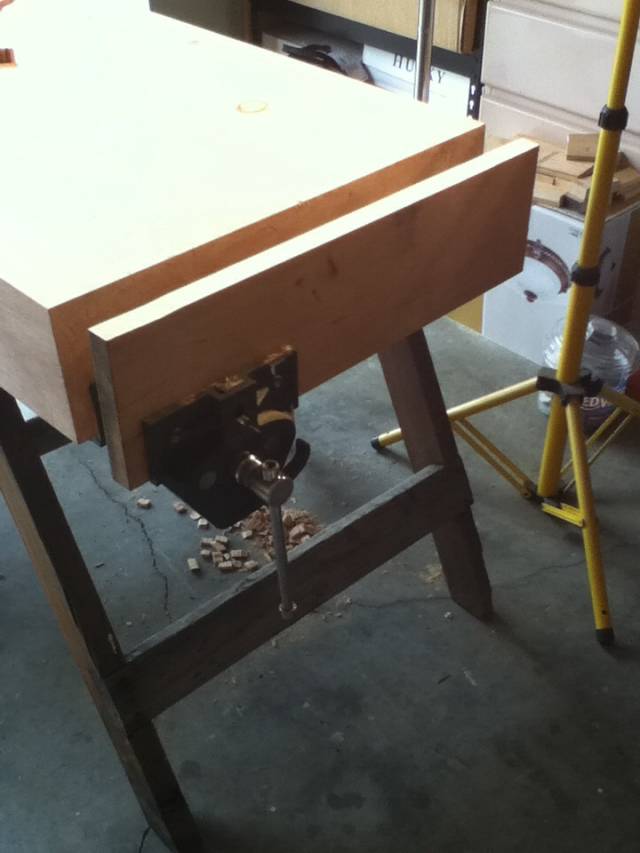 I had used a chisel to set in a valley next to the knife lines to help guide my rip saws. It did not go very well on some of them, the Douglas Fir really likes to pop off when slicing with the grain, so several of those cuts had a lot more material removed than what was necessary.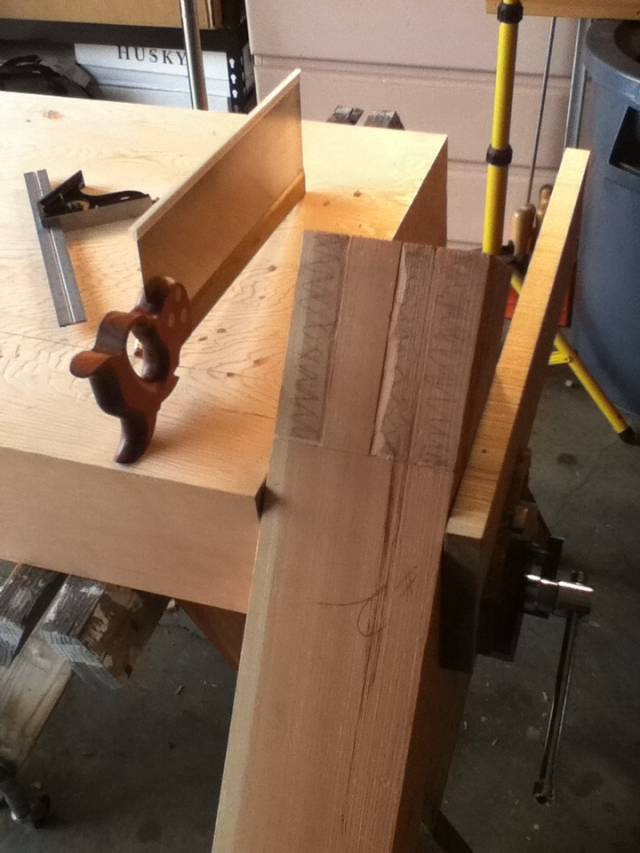 Then it was onto the rip sawing. Very tedious, I sawed in the sequence recommend but it still sucked.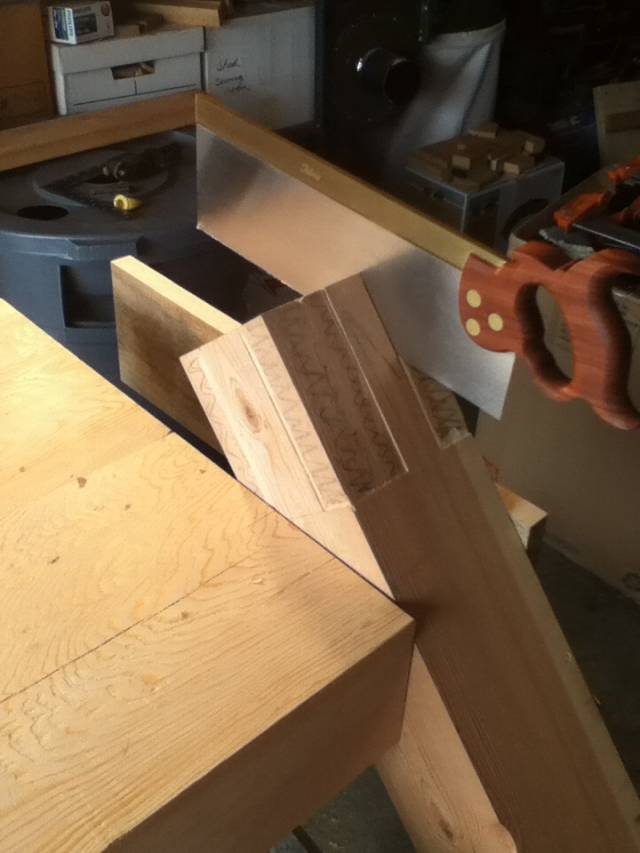 Using my large rip saw to get down to the cut line: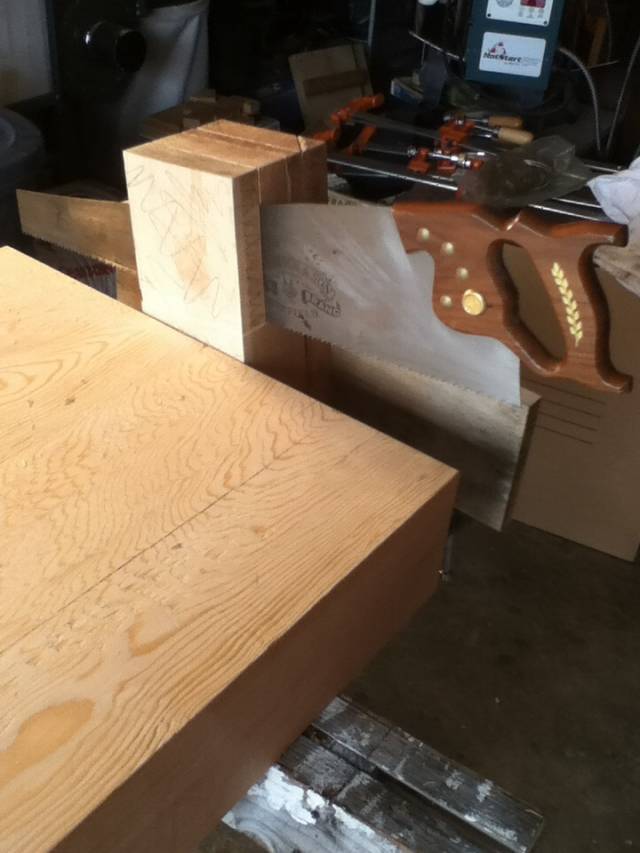 When it came time to cut the dovetails, things went really wrong. I couldn't cut a straight line to save my ass, WTF! I cut off some waste every couple of inches to try to restart or correct the cut, but no joy.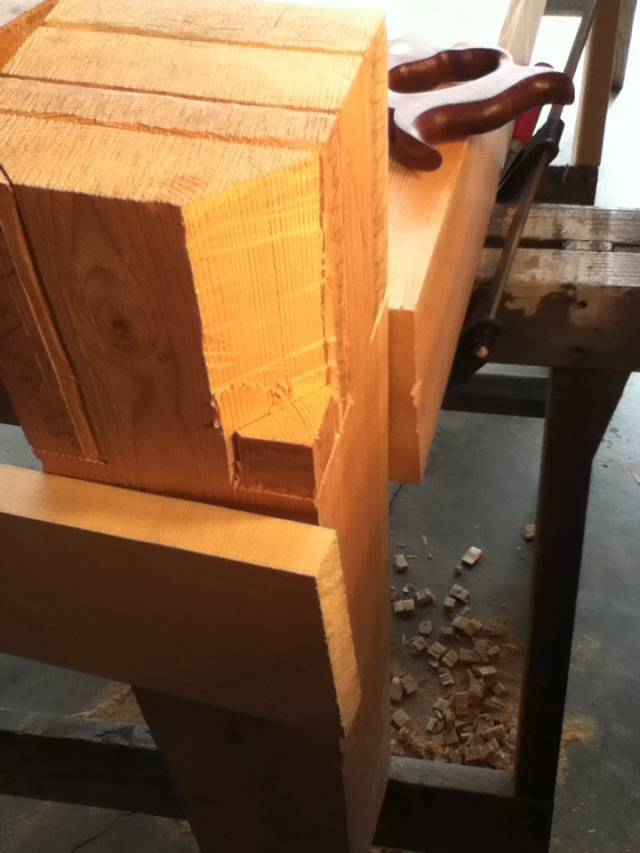 Glad I decided to start with one of the back legs :0(
Then it was on to removing the waste btwn the tenons, got to work out some frustration here: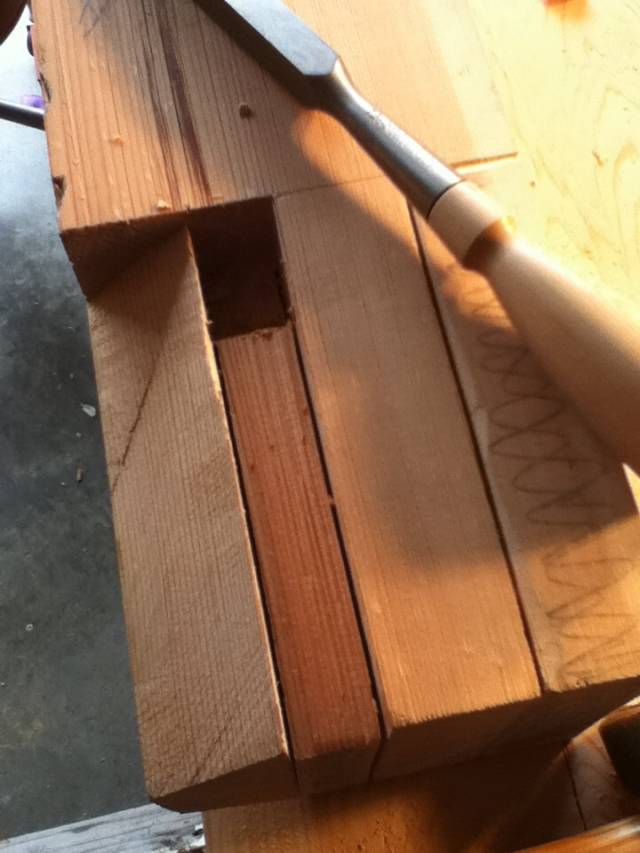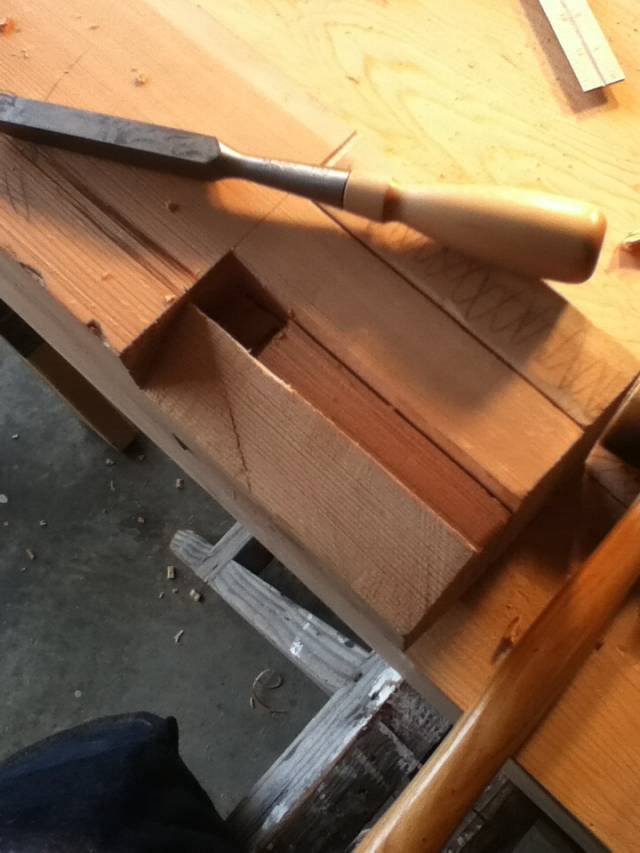 Next I cut off the remaining piece of the back shoulder and was done: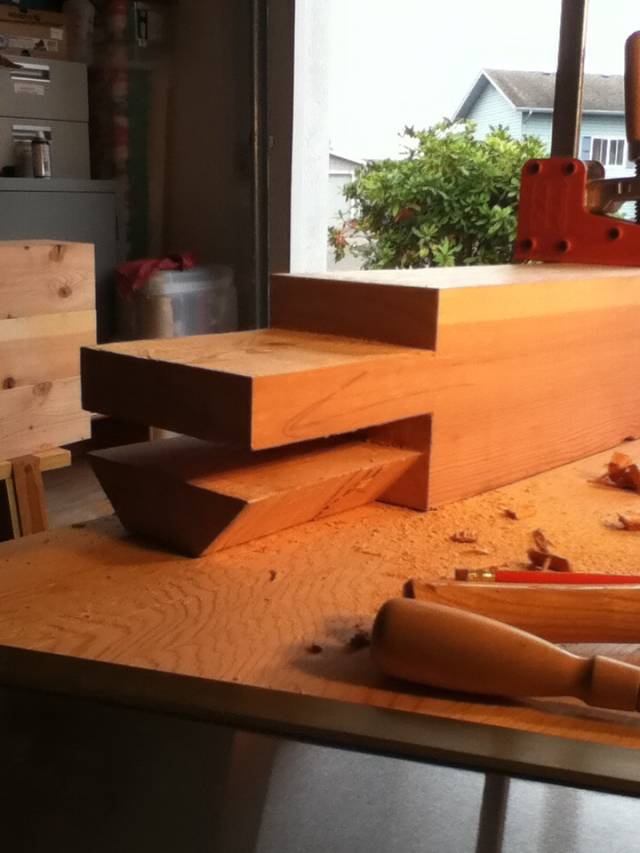 So after learning some lessons on this leg today, the remaining legs "should" go better! I hope.
View all parts of My Roubo Bench Journey »