My Roubo Bench Journey #9: I almost had a bad day
I laid out the cut lines on the next leg and had cut all three of the cheek cuts before I noticed this: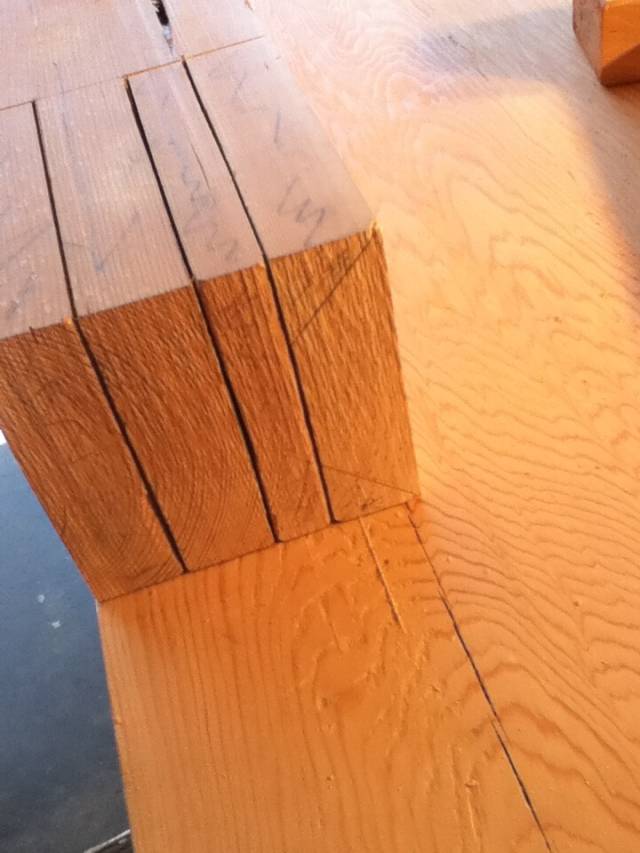 Take another look: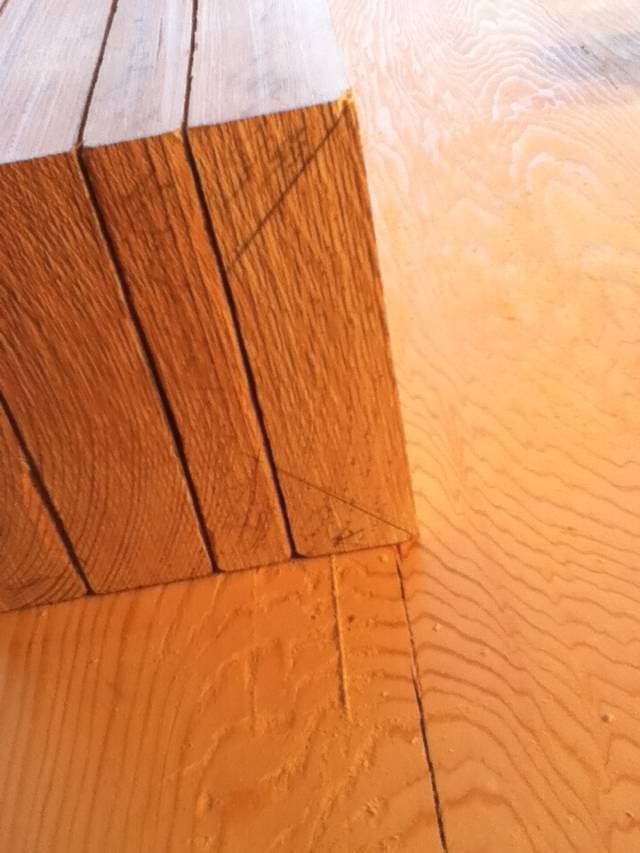 Glad I realized the error before cutting. Even then I still didn't make a very good dovetail cut again.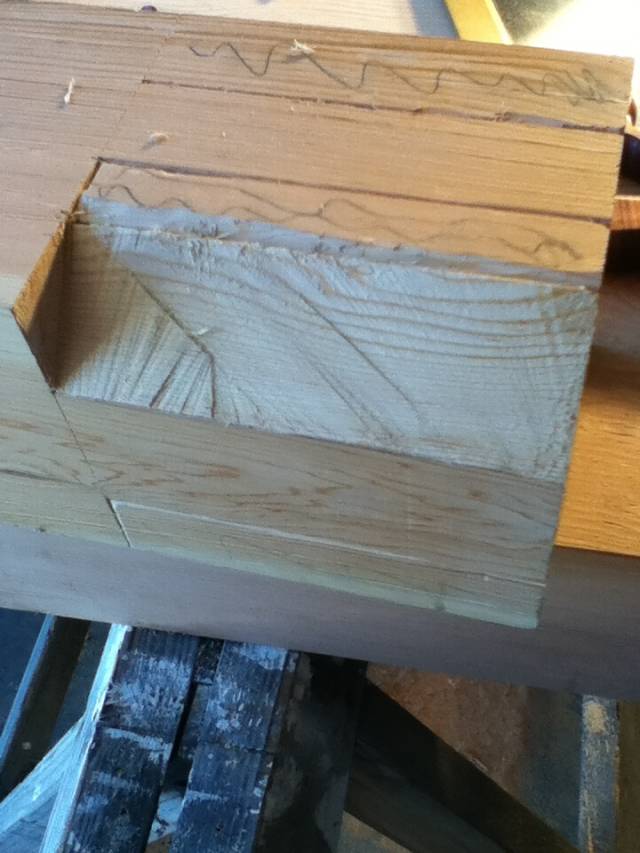 I believe the knife line cuts I am making on the face side of the leg are screwing me up, so I am going without them on the next two legs. I had to get out the rasp and float to clean up the edges, it at least looks nicer: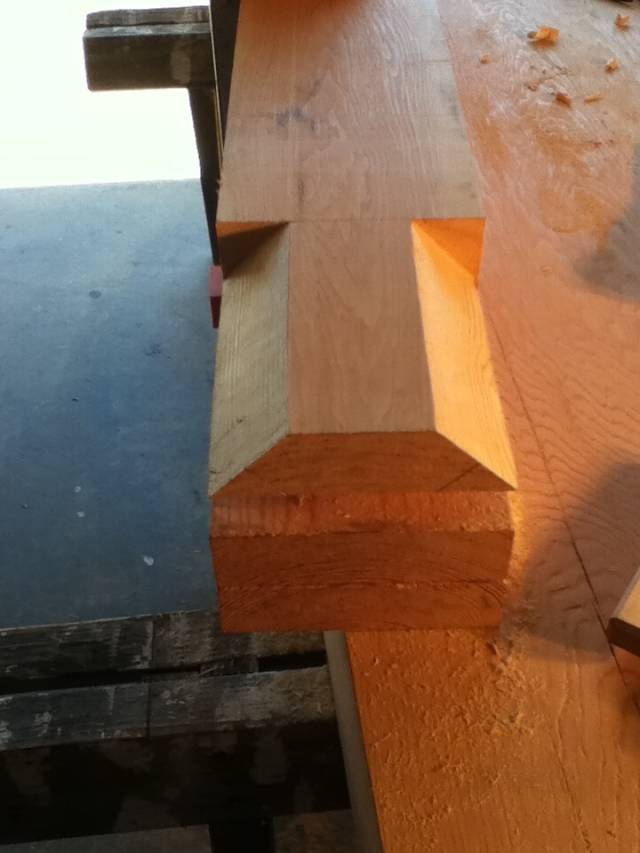 Once all the leg joinery is finished, I will go back and clean them all up with the rasp and float before moving on.
View all parts of My Roubo Bench Journey »