My Roubo Bench Journey #11: Boring my life away
I marked all the mortise and sliding dovetail locations on the top and started boring out the wood using my 8" Yankee Hand Brace: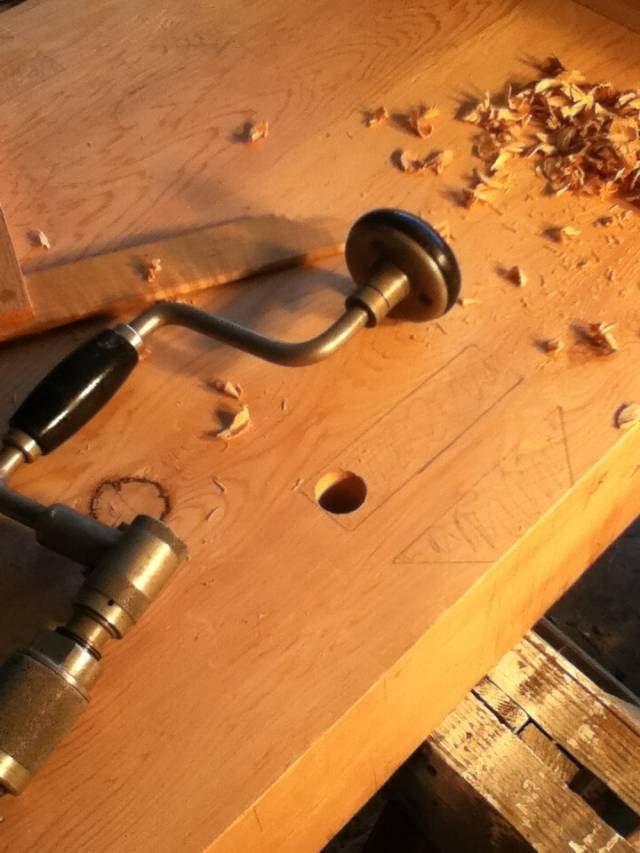 Whoa, this is going to take a while: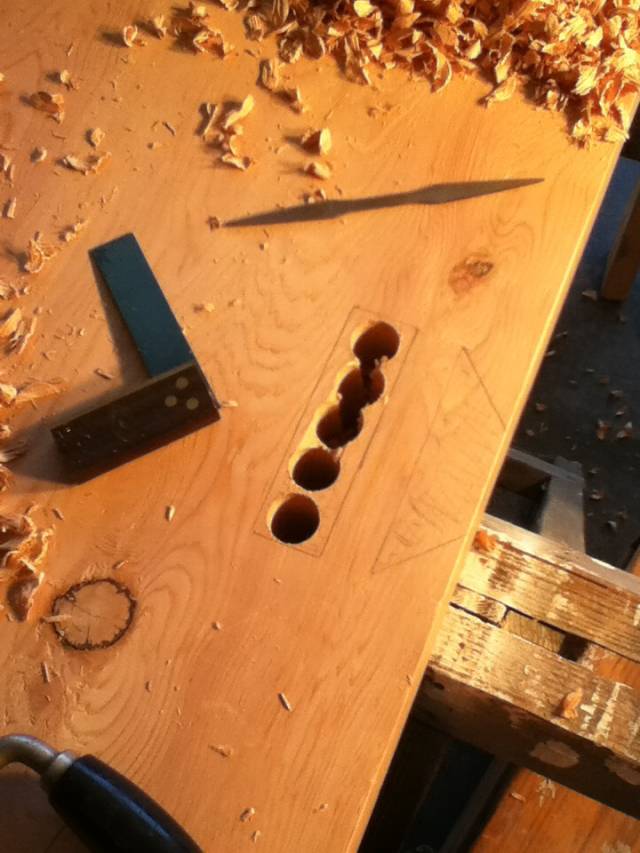 I drilled own about 4 inches thru this 6 inch top, then broke out the mortising chisel and started to excavate the cavity: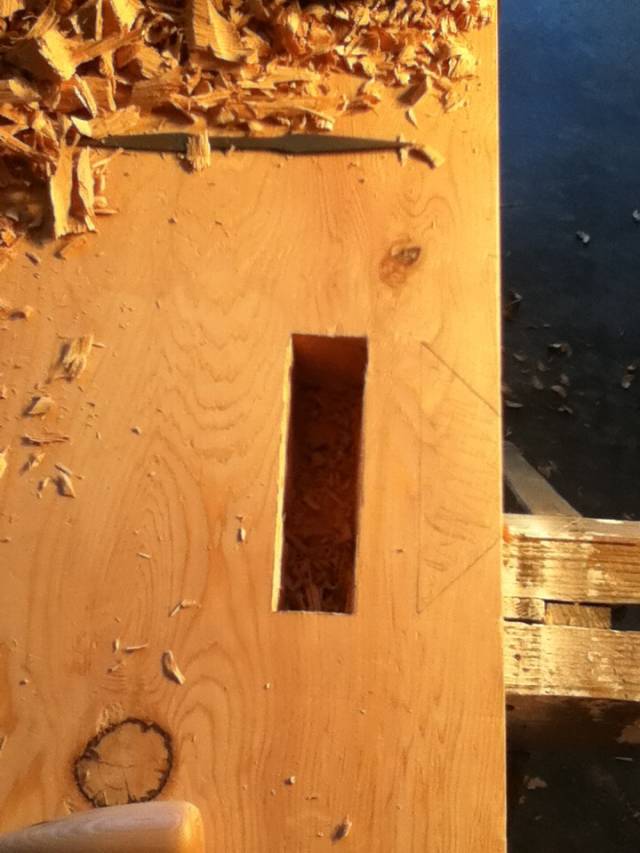 After doing the first mortise, I realized I had a larger, 12 inch Yankee Hand Brace, yes that is more like it, much less effort on the second mortise. After chiseling the second mortise, I verified the size of the mortise using a cutoff piece for test fitting: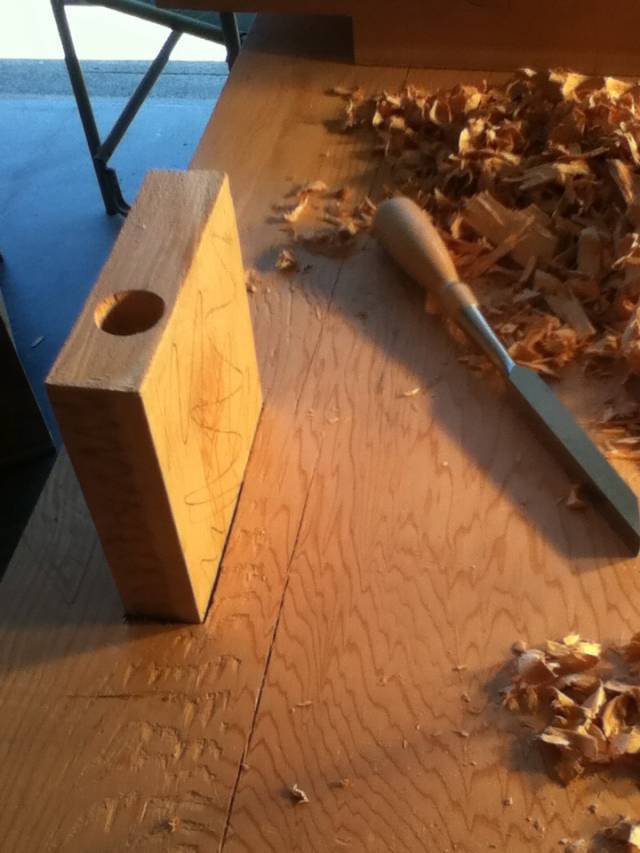 I still have two more holes to bore out on the top side, then flip it over and finish boring thru from the underside as well as true up the mortise walls. My shoulder will be getting a workout the next couple of days.
View all parts of My Roubo Bench Journey »