My Roubo Bench Journey #12: One of those days, not good....
I finished boring the mortises on the top side of the workbench top and got some help to flip it over. Then I took one leg and marked the two tenons onto the underside of the top and started to bore out the remaining mortise. The thru mortise was close but not perfectly lined up. I was excavating the excess wood from the sides when disaster struck: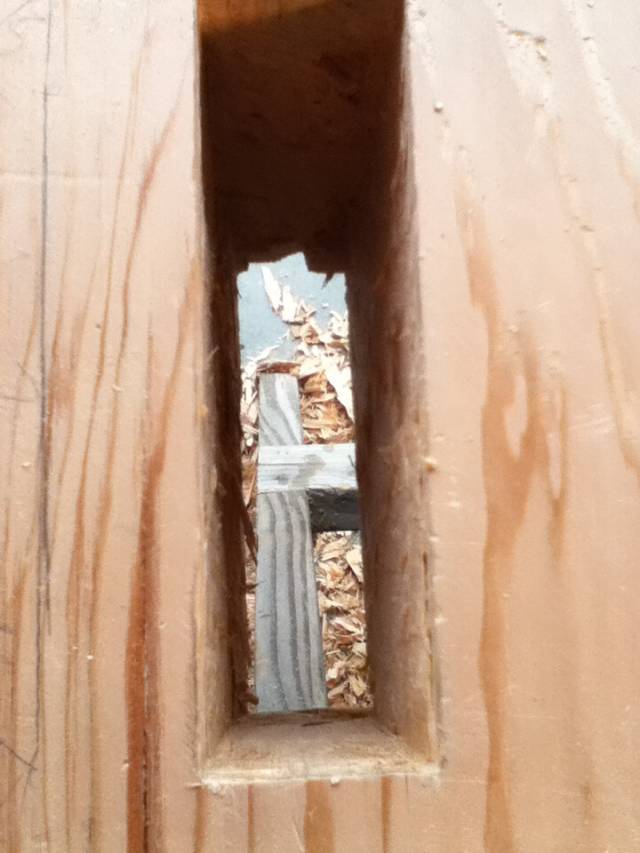 The mortise chisel got stuck on the side, I banged it hard and the underside of the mortise gave way, as well as the chisel falling out of my sweaty hand onto the cement floor below. Yikes!!! You can see the blowout at the bottom of the mortise.
Did I tell you how much I dislike Douglas Fir :0(
I was not close to the bottom of the mortise when the wood gave way. I should not be surprised, as there are already numerous dents, dings and peeled wood. Here is a picture from below, keep in mind that this will be the top of the bench top when it is finished: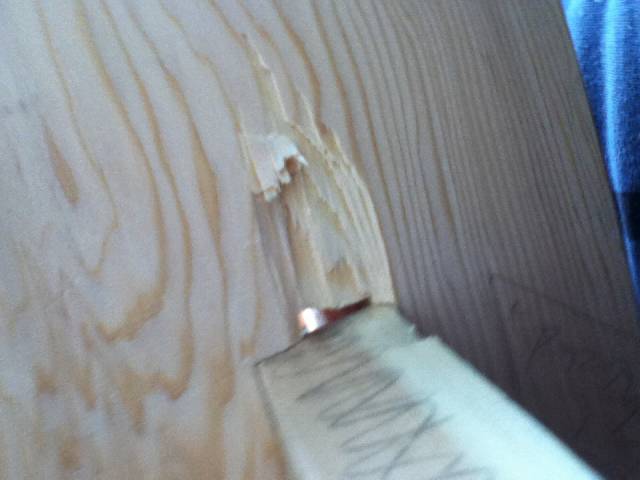 I may glue in a small patch, I may not, it just depends once the joint is finished.
The good news is that the chisel tip was not damaged during the fall. It does need sharpening, but that is easy. And I will be using a rubber mat below each mortise from now on.
Also, I have been toying with the idea of changing how to cut the sliding dovetail. In the book, it shows CS placing the top on it's side to cut the dovetails. That way puts you cutting at an angle, which can be discomforting. I was thinking about just leaving the top flat on the saw horses and get on top of the wood and cut from there. That way I would be cutting a straight line downwards and not have to worry about angling the saw during the cut.
Let me know what you think?
View all parts of My Roubo Bench Journey »