My Roubo Bench Journey #13: I thought I was done making holes...
So I re-sharpened the mortise chisel I dropped, good to go now. Then I used a die grinder to remove the excess metal on the tail vise, I will reinstall the tail vise later.
Next I finished removing the waste from the remaining mortises, then flipped the top over and cleaned up the mortises from the other side again using the mortise chisel, dovetail chisel and float. After finishing the mortises, I looked at trying to cut the sliding dovetail while the top was flat on the sawhorses. I placed a mirror underneath the top so that I could view the underside of the cut, but I found myself looking at the mirror so much I was going to screw up cut from above, so I abandoned that idea and decided to go with the directions from the book. I moved the top from the sawhorses to my saw benches: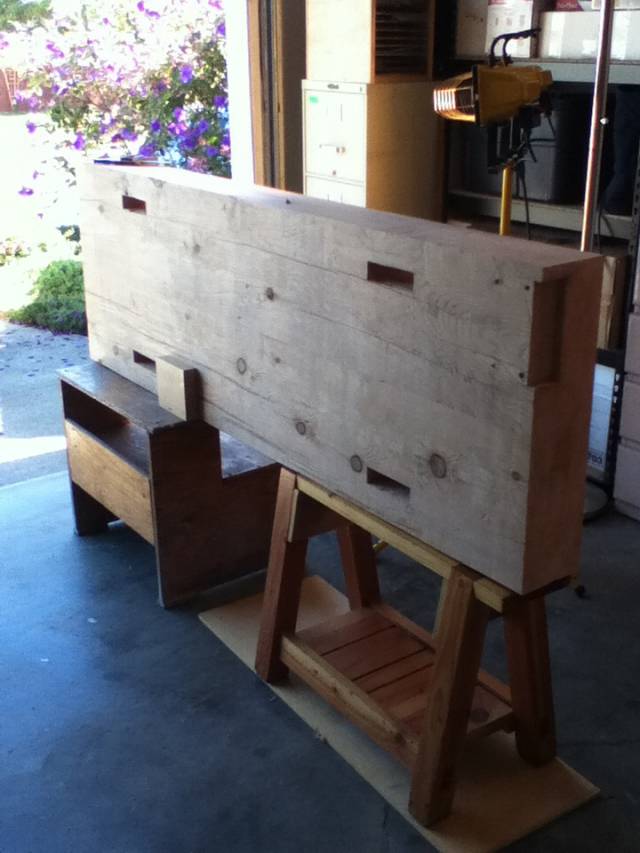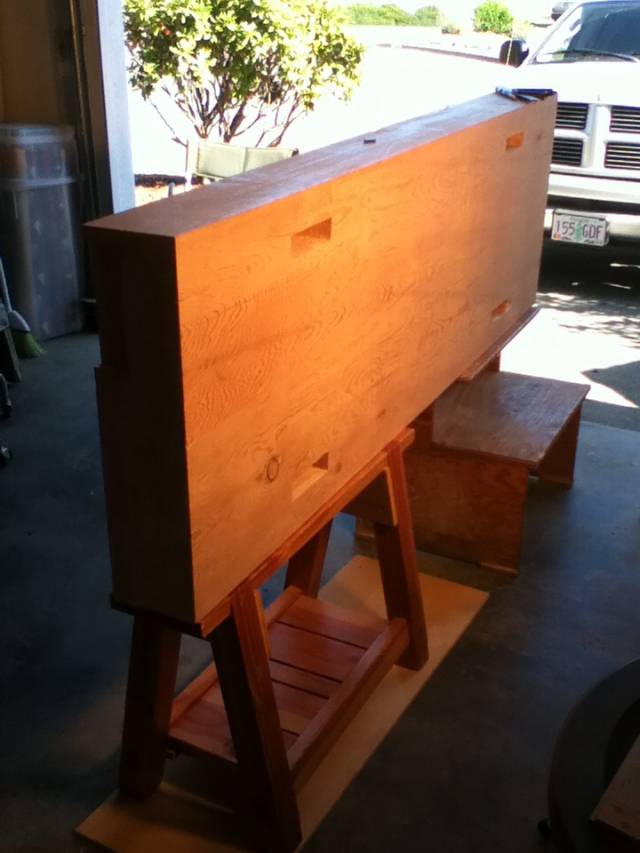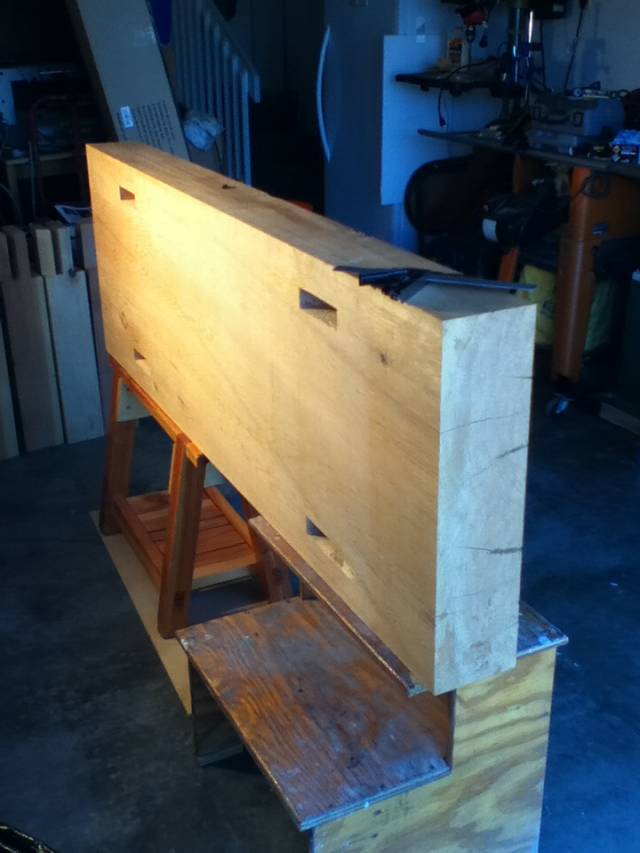 I scribed the cut lines for the sliding dovetails: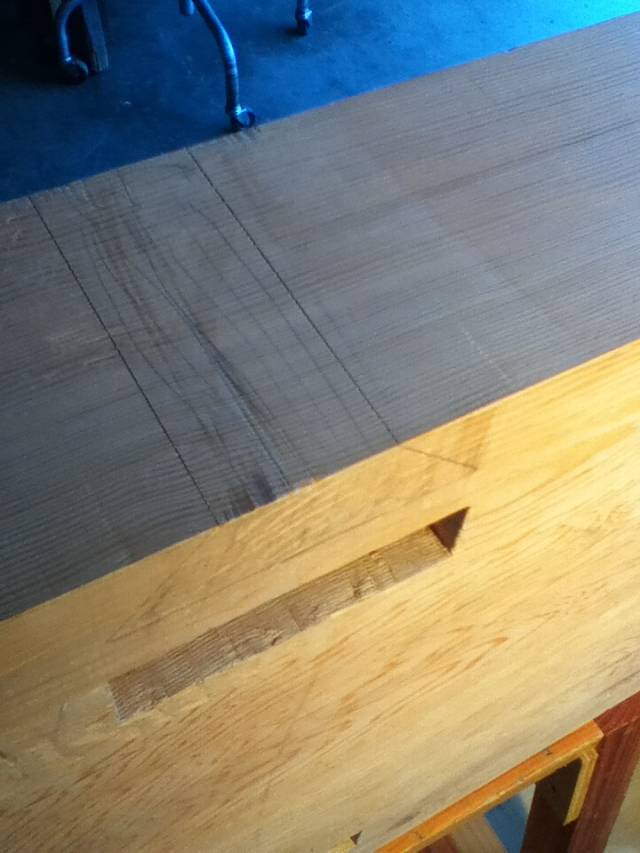 Then I cut a scrap piece, to use as a guide, on the tablesaw at 45 degrees: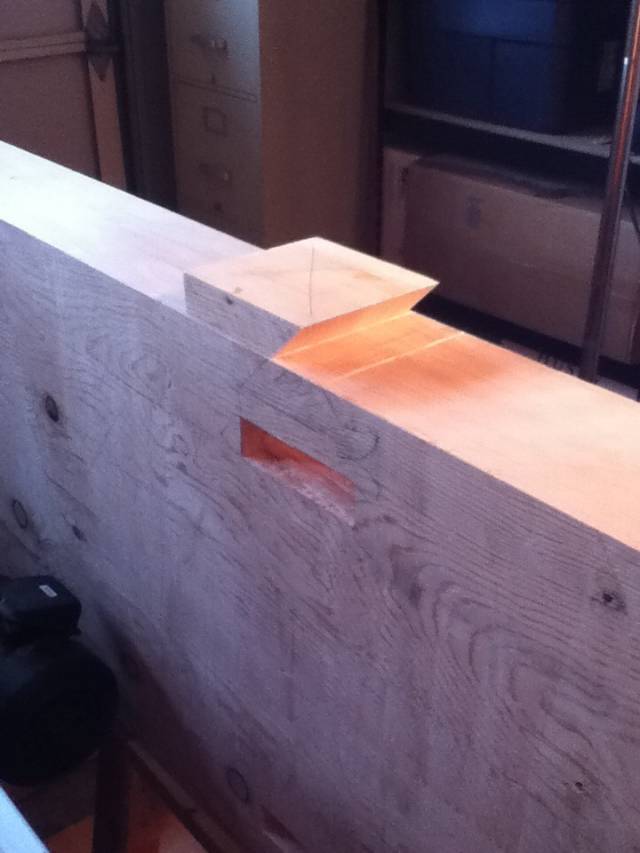 When I finished the work today, I thought, wow I am finally done with all those mortises. But then I realized I still need to do all the mortise work on the legs for the stretchers and the planing stop, not looking forward to that.
View all parts of My Roubo Bench Journey »