My Roubo Bench Journey #14: Sliding Dovetails, easy but time consuming...
I placed the legs together in front of the sliding dovetail I was cutting, this acted as a raised platform, the legs are 5.5" thick. This raised my body high enough to make it a lot more comfortable when sawing the sliding dovetail sides: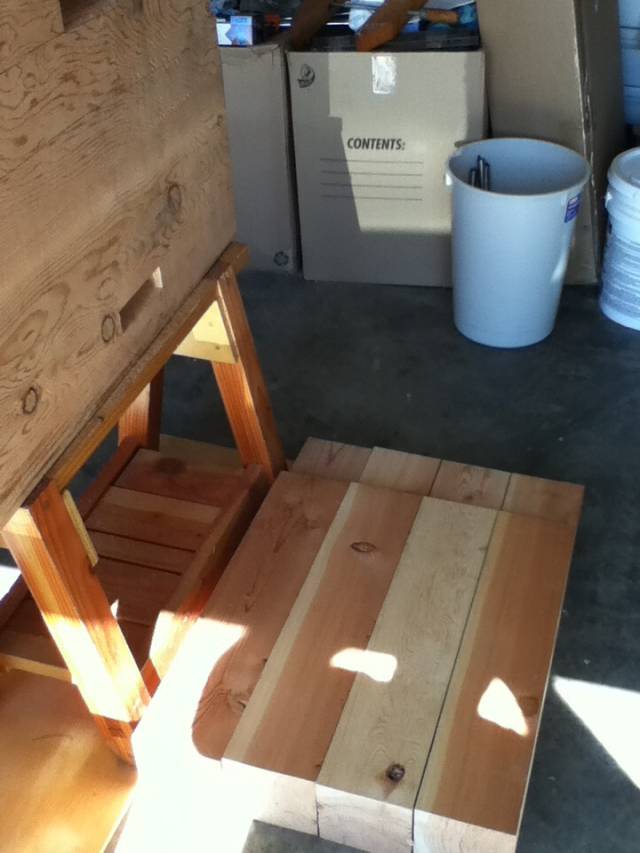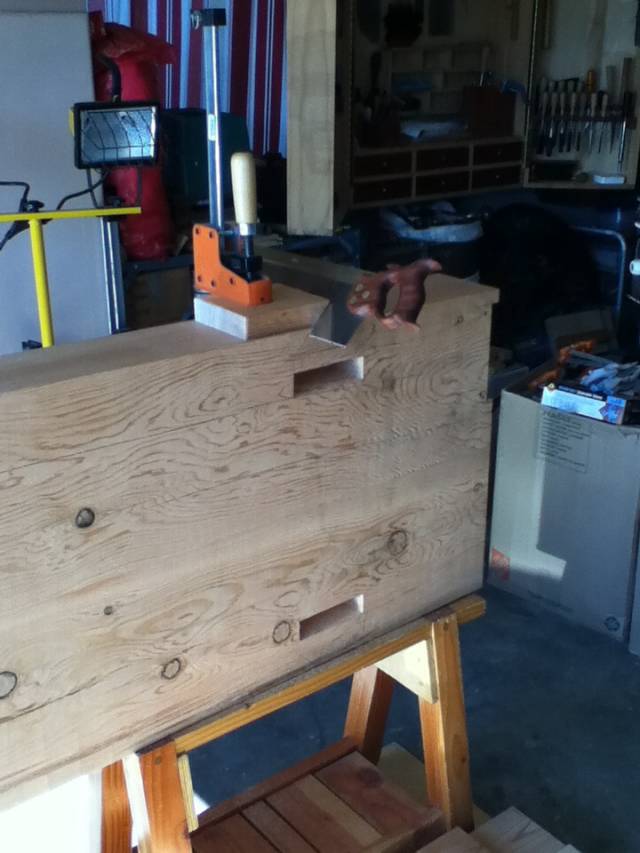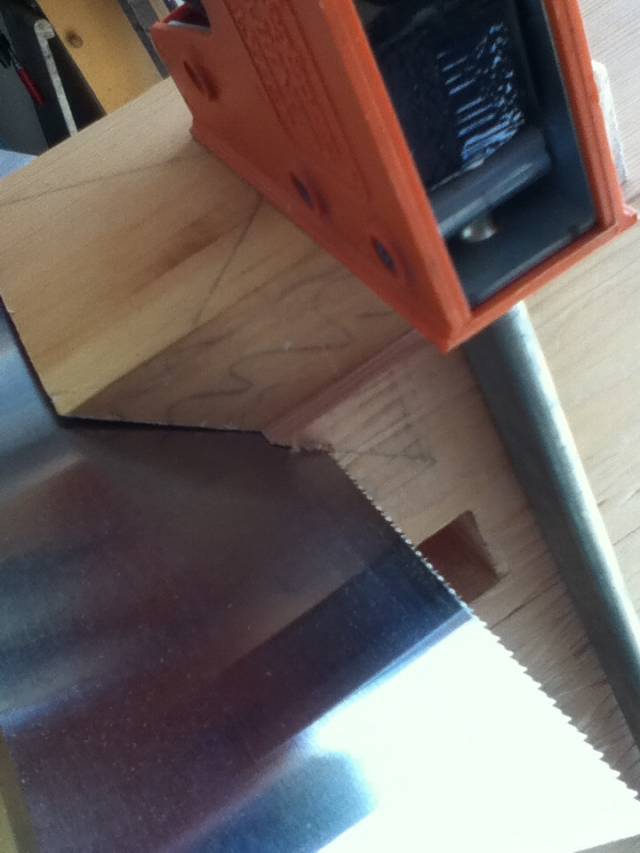 After cutting the sides, I made several vertical cuts and then used a chisel and hammer to knock out the waste. Next I broke out the router plane and slowly started to level the center section: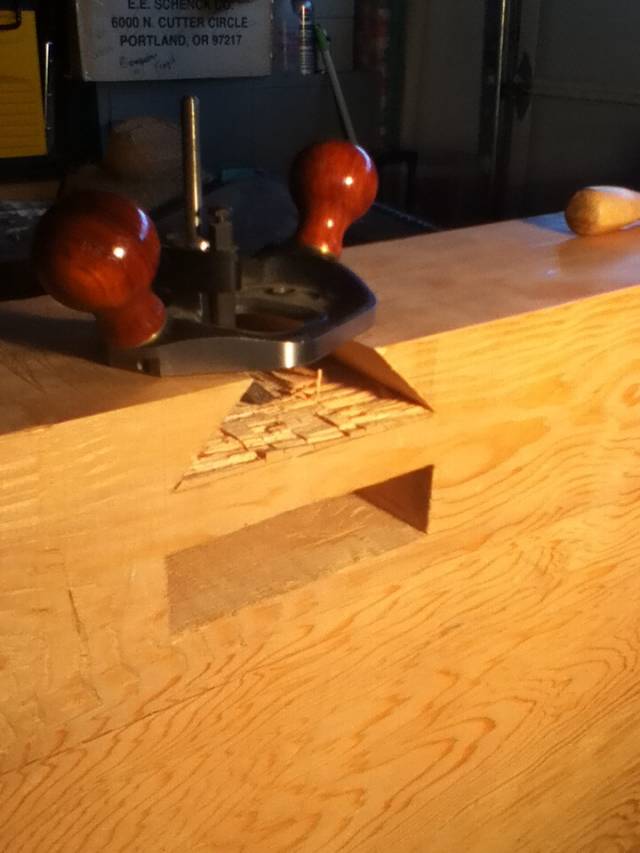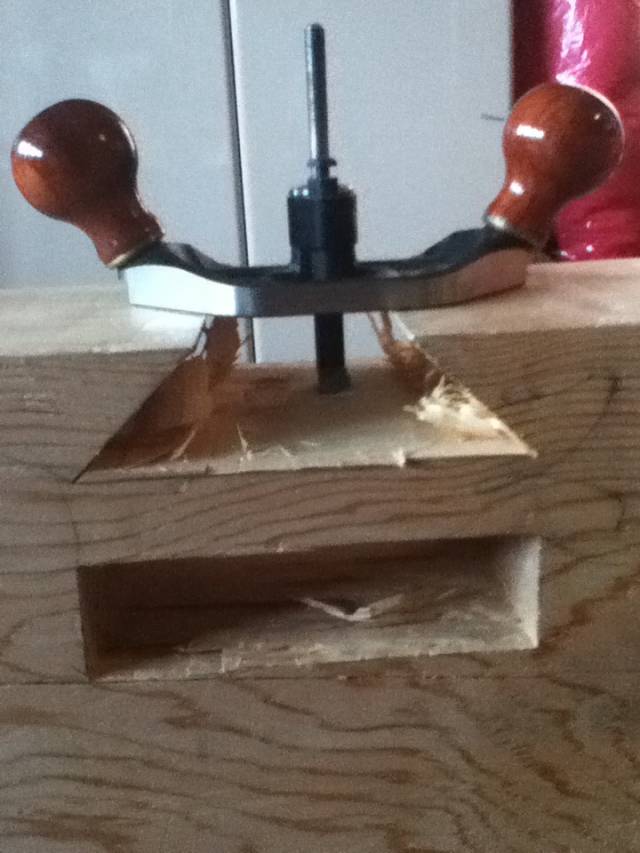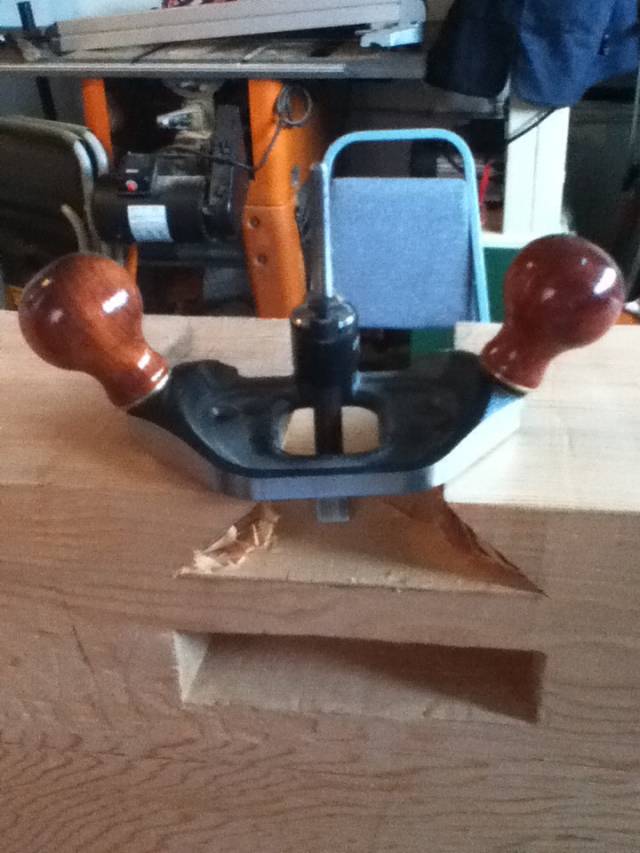 It is slow going, I expected this portion of the build to be going faster, but oh well. I do have a new found respect for those that build a workbench at a class in only a week, kudos to them.
View all parts of My Roubo Bench Journey »