My Roubo Bench Journey #15: First Leg Test Fit, way to tight...
So I finished cutting and cleaning out the first two sliding dovetails. My neighbor helped me move the bench top flat on the sawhorses so I could test fit the first leg: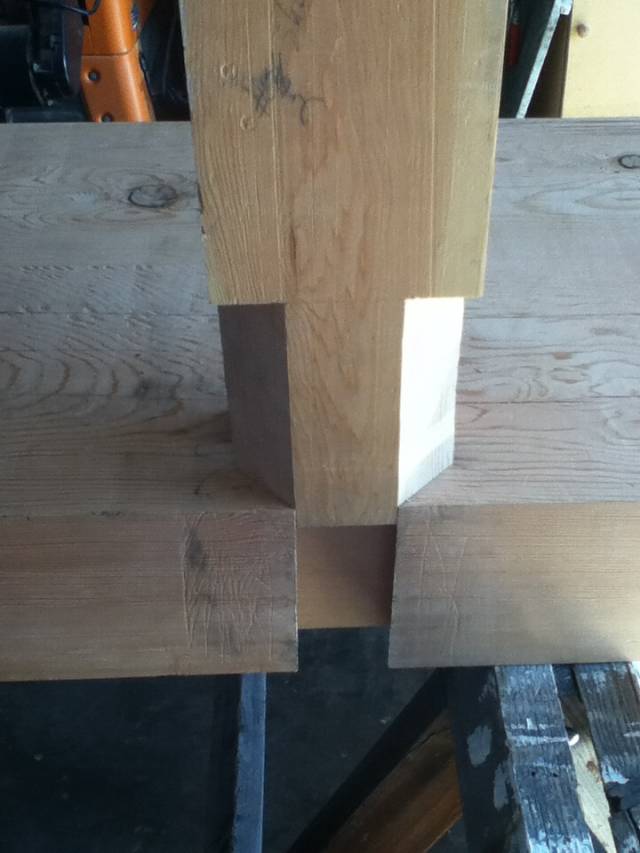 It was way to tight, I had to use a mini sledge hammer and block of wood to drive the first leg in a short way before I decided to stop. The second leg was even worse: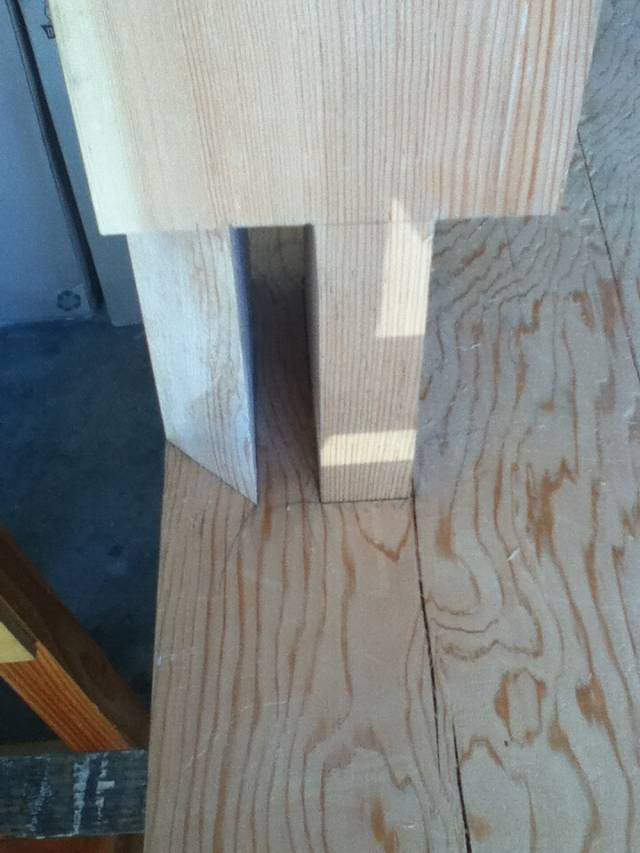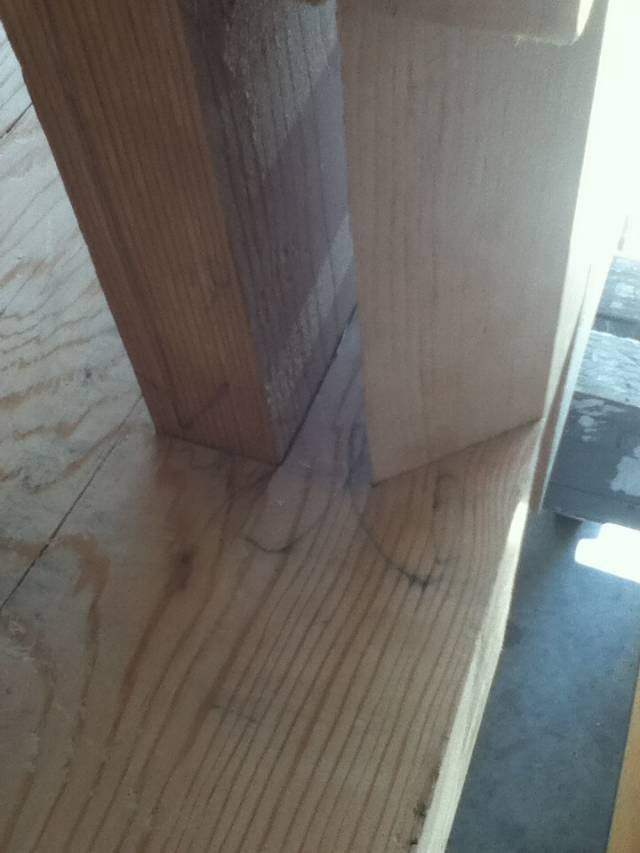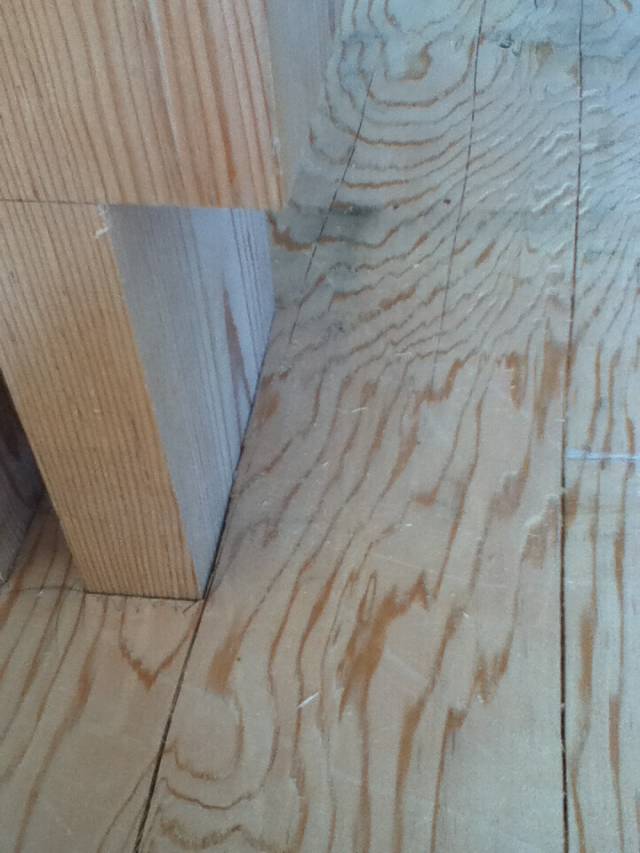 We flipped the bench top over to the other side so I could start cutting the last two sliding dovetails. I should be able to finish those tomorrow.
I realized today that I am going to have to do a lot of tuning of the joints to get them to fit easier before I can move onto the leg stretchers.
View all parts of My Roubo Bench Journey »