My Roubo Bench Journey #17: One Leg in, three more to go...
I took what I thought was the worst fitting leg and started trying to remove wood where I thought it was binding. Using chisels, a block plane, a rabbet plane, a router plane and a float, I kept adjusting the dovetail tenon sides and cheek, as well as the tenon checks and the mortise walls. I found that most of the wood had to be removed from the dovetail socket cheek. I would make some adjustments, then place the leg back into the top to check the progress. Most of the time the leg would sink a little farther down, sometimes not. When I got to about 1.5" near the end, I used the mini sledge hammer to strike the leg all the way in. Still more wood removal was required but I finally got to this: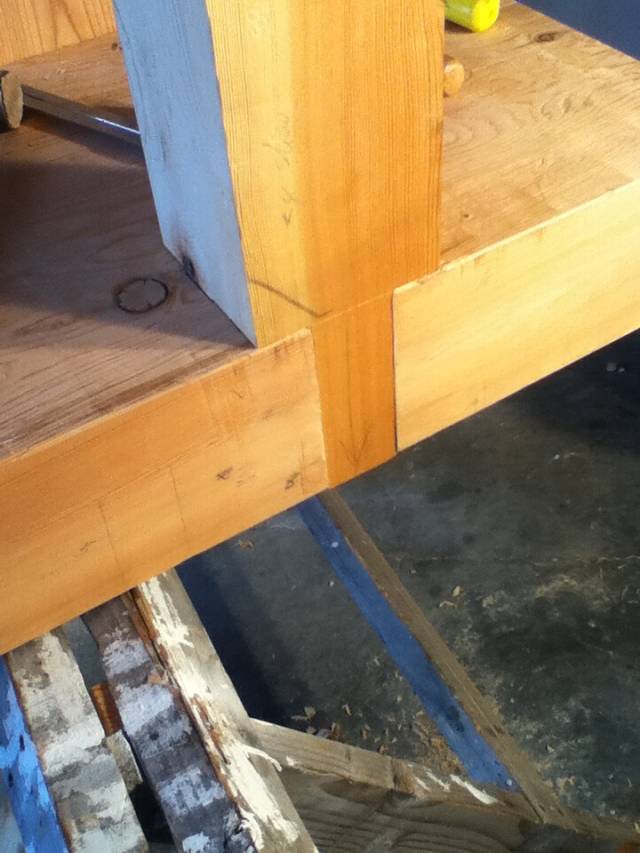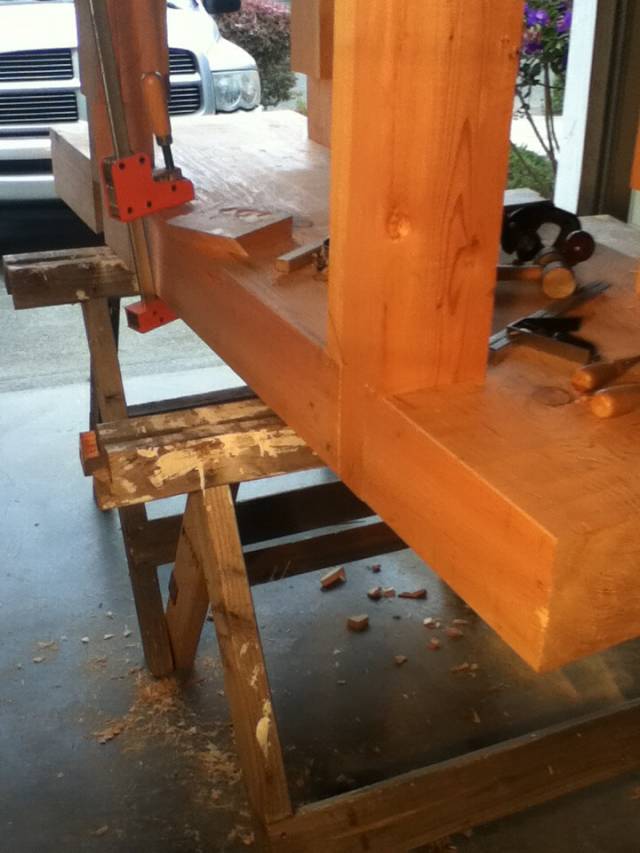 It took me about 2-2.5 hours to get it done, here's hoping the other legs don't take as long. Which they shouldn't since I learned where I think most of the work needs to be done.
View all parts of My Roubo Bench Journey »