My Roubo Bench Journey #18: Seating for 4 legs
Well, after having a house guest and the start of Salmon season on the river, I finally made time to finish getting all four legs installed. It took a lot more work than I had anticipated. Since I did not do a good job of lining up the mortises from the top to the bottom; I had a hard time figuring out where to remove the necessary wood that was causing the binding. Good thing I will be installing wedges from the top side, there are a lot of gaps that need filling.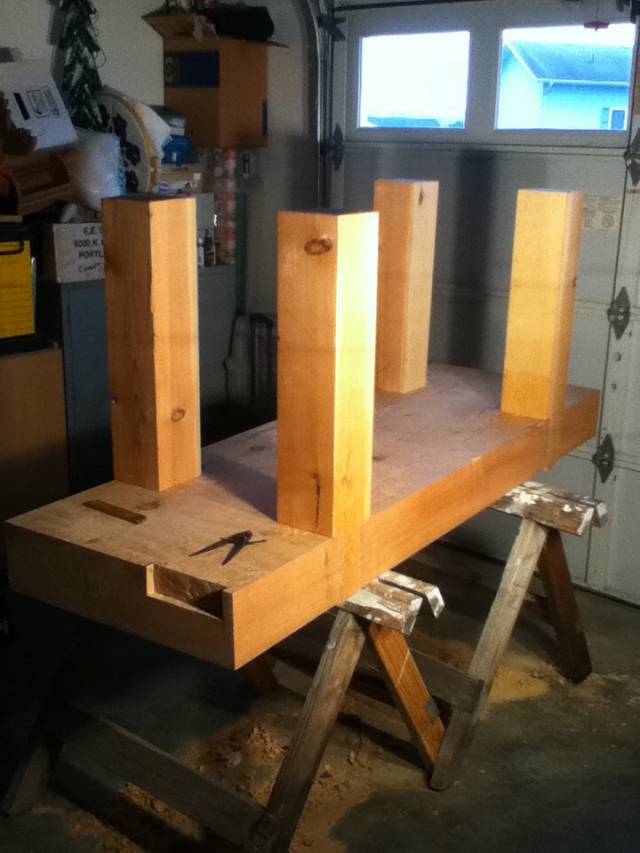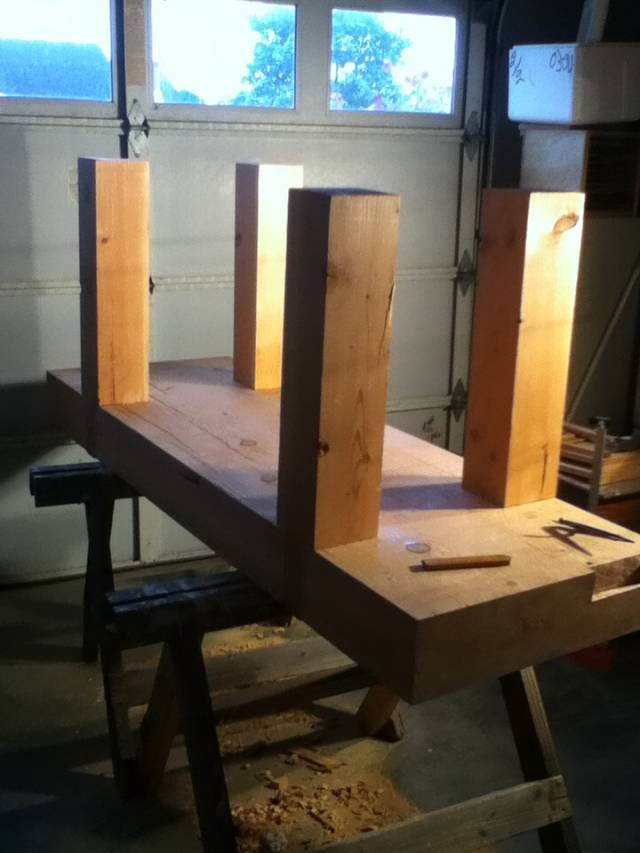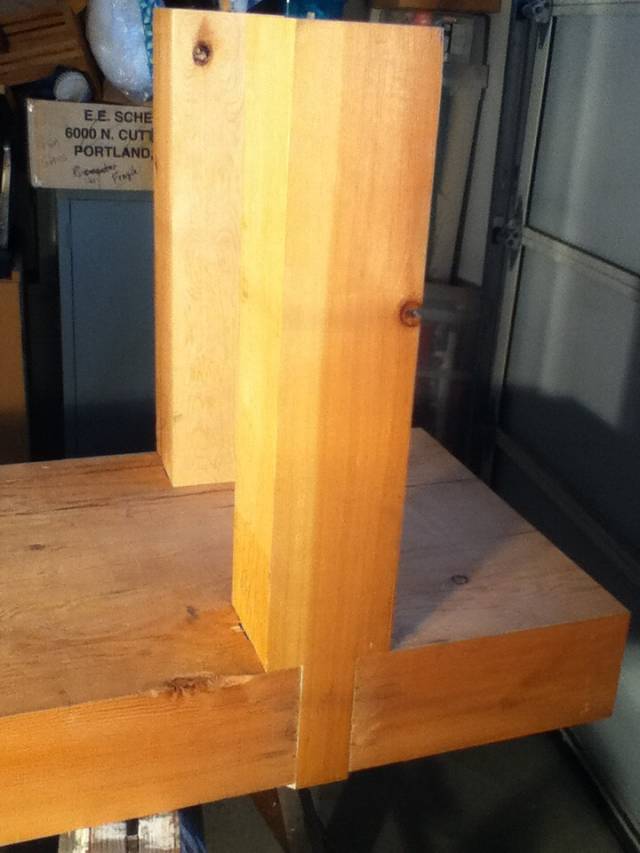 Next is onto measuring the layout for the stretchers, cutting the stretchers to length, then start bashing out the mortises in the legs. But first I have to re sharpen the mortising chisel, I dropped it for a second time, grrrrr.
I also made time for a few garage sales and found a Stanely 42X Saw Set as well as an old Divider, got both for $2.50ea. The Saw Set is in pristine condition, nice score. Here is a pic of the Dividers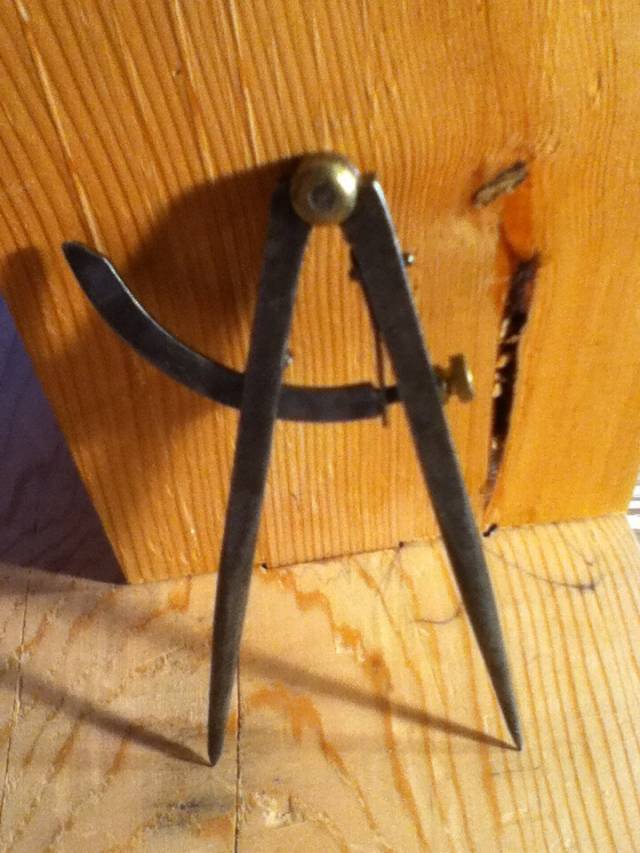 View all parts of My Roubo Bench Journey »