My Roubo Bench Journey #19: Just a little groove and a not so nice surprise
I figured I should add the groove for the deadman tenon now while I had easy access to the underside of the top. I used a small plow plane and router plane to make the groove in short order.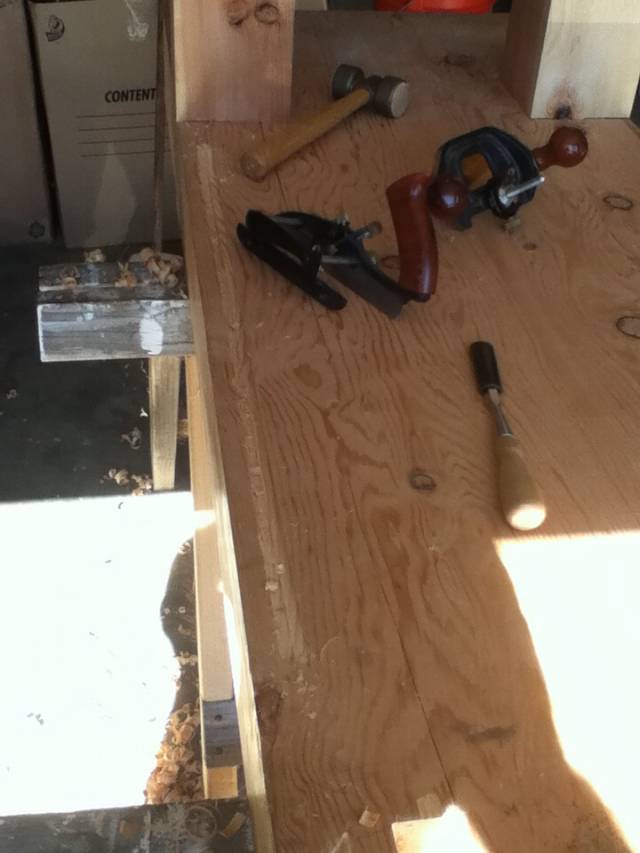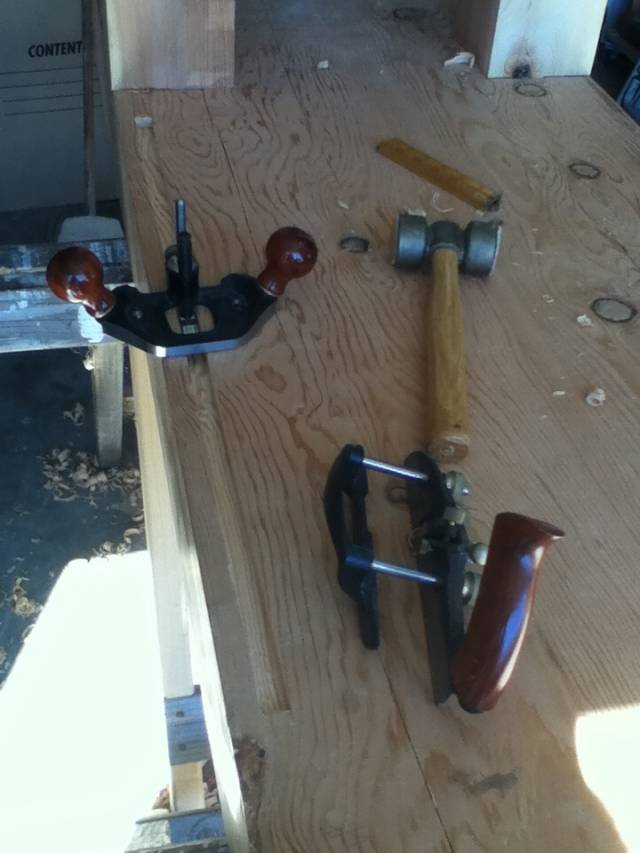 Next I removed all four legs to get them to the same length using the tablesaw, of course one is still just a tab bit too long. Then I started to layout the measurements for the stretchers. To my surprise the stretchers are no longer square, they are wonky and slightly cupped along the length. This is not good, I do not want to have to flatten these boards again. Plus they have more knots than the other wood, which is no fun when you are hand planing boards. I am thinking about going to the Borg and picking up some 2×6s to make my own laminated stretchers as CS does in his book. What a bummer.
View all parts of My Roubo Bench Journey »