My Roubo Bench Journey #20: Straightening Wacky Wood, Battens are my Friends...
The big concern for me when deciding how to re-flatten the stretchers, was how am I going to secure the boards without having any vises? I briefly thought about flipping the workbench over and install the tail vise and then some dog holes. But I changed my mind and went with the following: first, I removed several of the legs to provide plenty of room for hand planing. Next, I placed a small board to span from one sawhorse to the other and rested the stretcher on top of that board. This allowed me to use two Jorgenson clamps, from underneath the bench top, to clamp the stretcher to the side of the bench top. The small board across the sawhorses raised the stretcher high enough to clear the bench top and provide plenty of clearance for planing.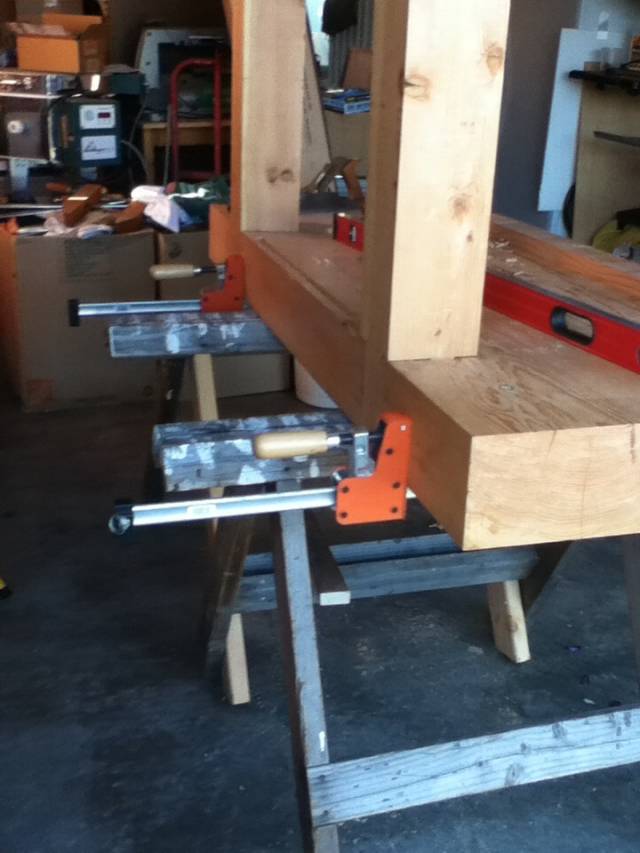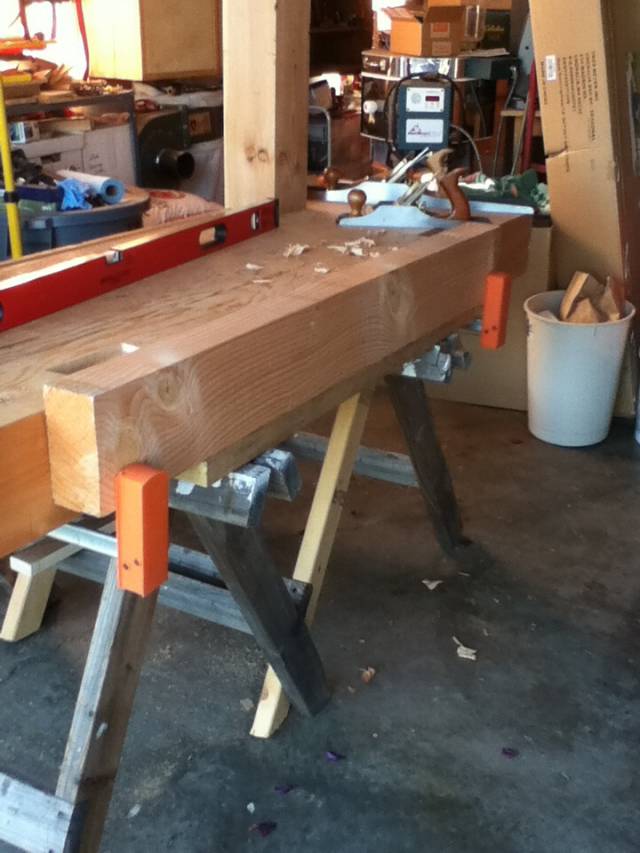 I flattened the bowed side first, here is the after picture: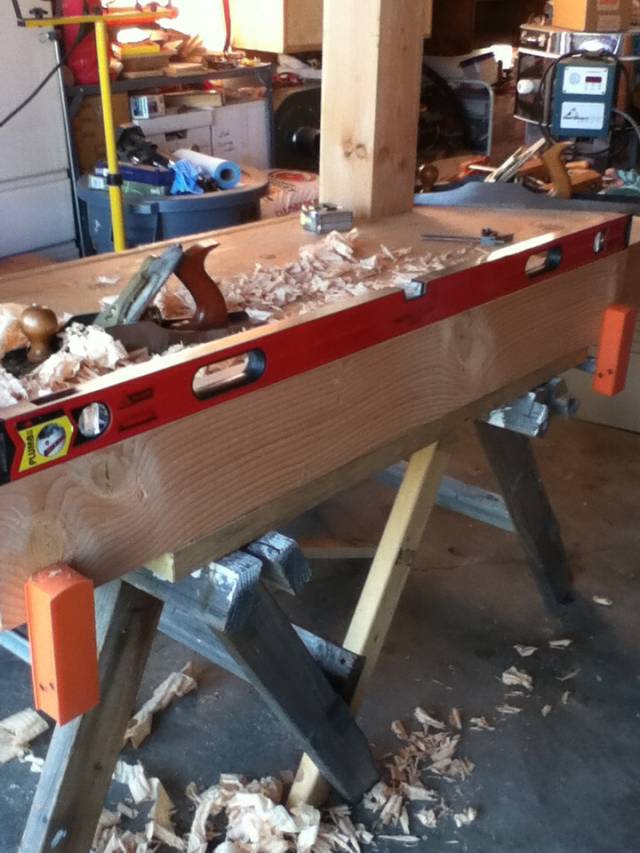 Here is a pic of the cupped side before planing: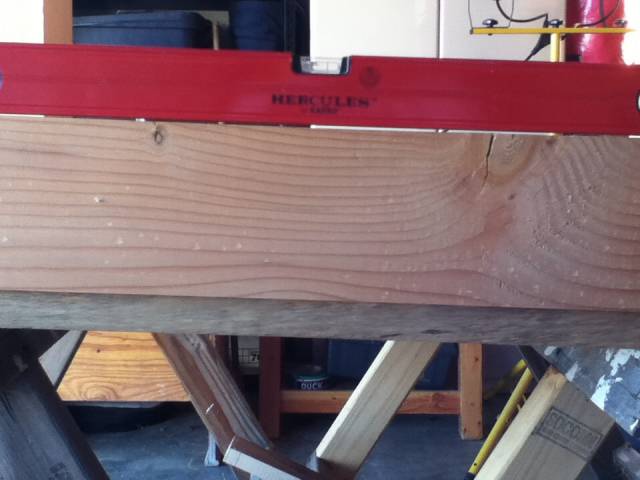 Here is the after picture: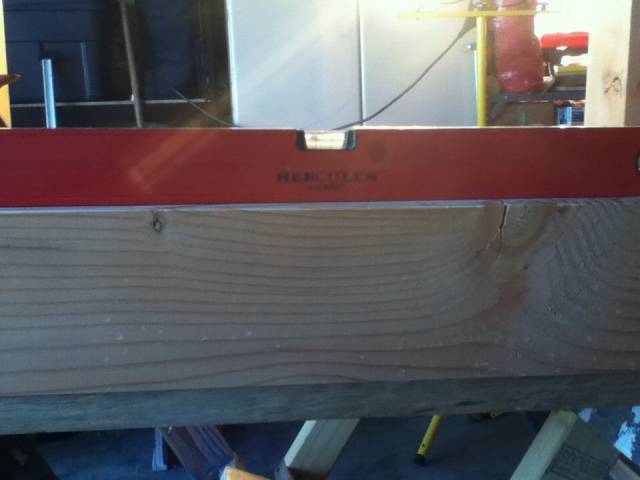 Flattening the face sides was going to require some other form of securing the stretcher to the bench top. I did not want to drill any holes in the top to use for dogs or my Veritas surface clamping vise. Then I remembered a website video using a notched batten to secure one end of the board being planed. Yup, that's the ticket! So just two saw cuts in a scrap board and one notched batten was born. Next, I used a Jorgenson clamp across one end of the bench top to act as a planing stop. Lastly, I added one more plain batten to aid in keeping the stretcher from moving across the bench top. Here are the pics of that process: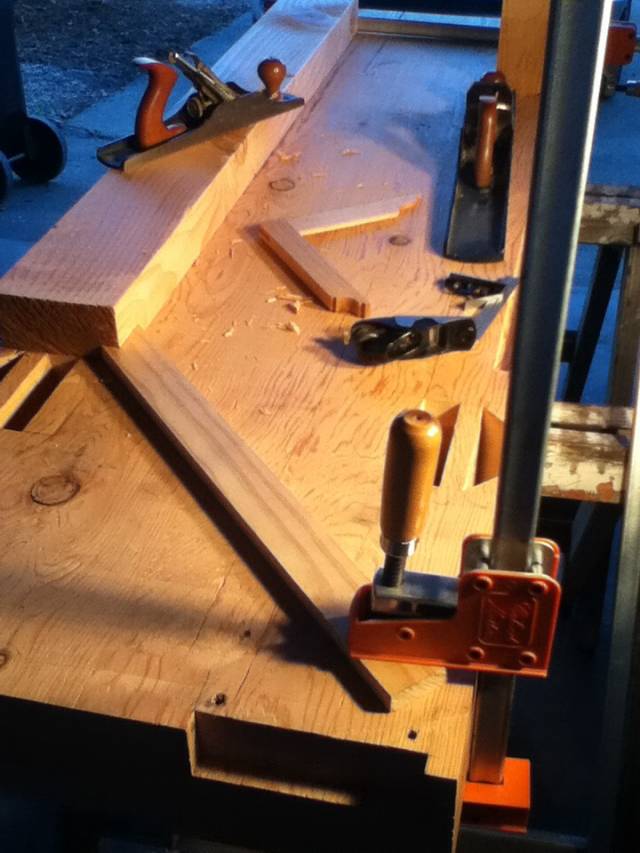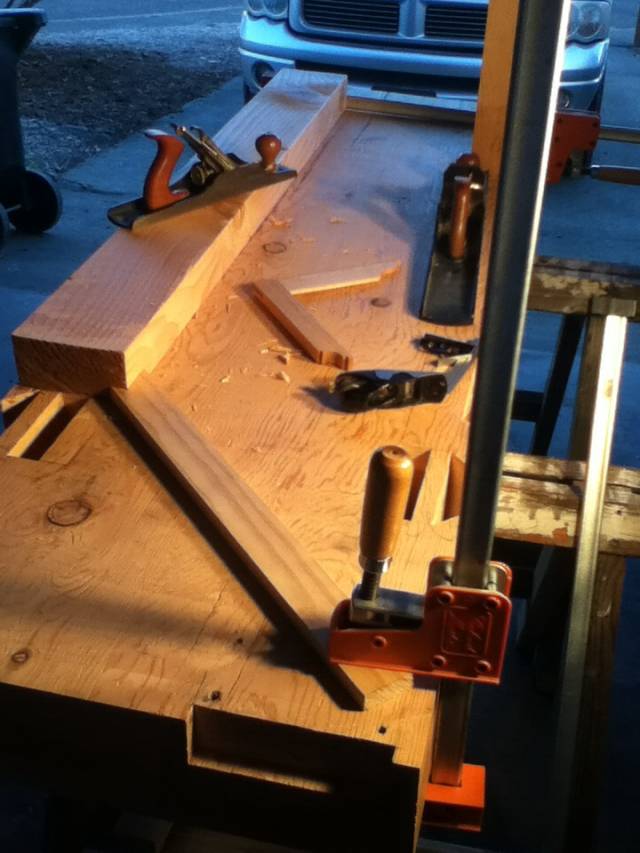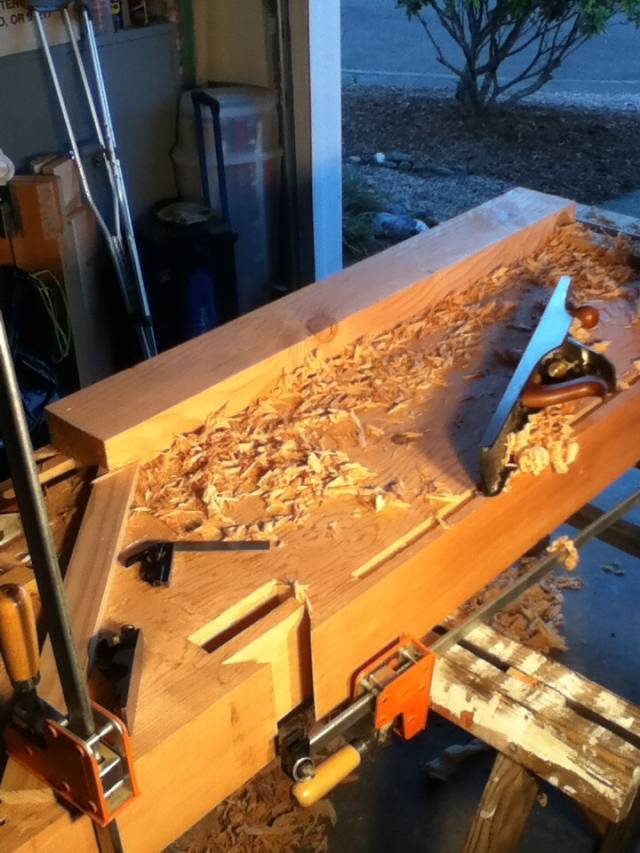 I have read about battens before, this is my first time using them, they are freaking awesome. So simple to make and use, they are so effective, I was amazed and enthralled at the same time.
Do yourself a favor, learn about and use this simple and effective tool.
Part 20: Straightening Wacky Wood, Battens are my Friends...
View all parts of My Roubo Bench Journey »