My Roubo Bench Journey #1: My Roubo Bench Journey Begins
I have already started a blog on this build on the other site, but will end that and only post about this build on this site. Last year, when my wife and I moved from our San Diego house to our retirement home in Oregon. I left my old beater workbench in San Diego to force myself into building the Roubo Bench I have been wanting for some time now. I found a somewhat local supplier of Douglas Fir, as it was the only wood available in the dimensions I wanted. Plus, it was really cheap!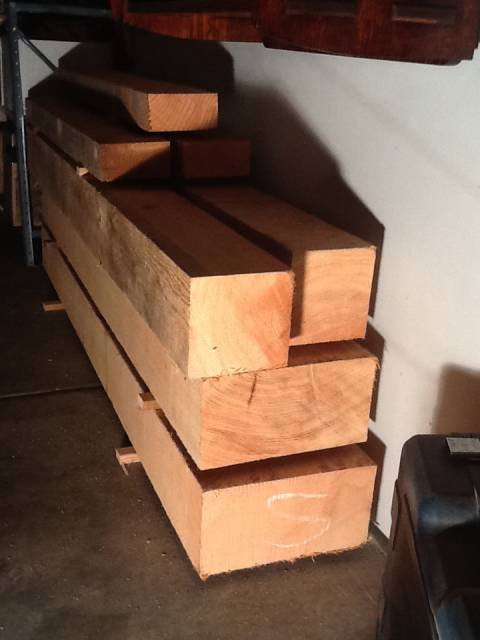 The stretchers are 3×6, the legs are 6×6 and the top is two 6×12 inches. I will mostly process the wood by hand, mostly, but not all.
View all parts of My Roubo Bench Journey »