My Roubo Bench Journey #2: Shavings O' Plenty
The wood came from the factory very wet, it is quarter sawn Doug Fir. So I let it dry out for several months before any processing.
I dimensioned down the leg and stretcher beams using my Dewalt bench top planer. For the two top beams, I decided to go old school with the scrub plane, #5 Jack Plane, #8 Jointer Plane and some use of #3 and #4 Smoothers.
Here are a number of pics of the progress: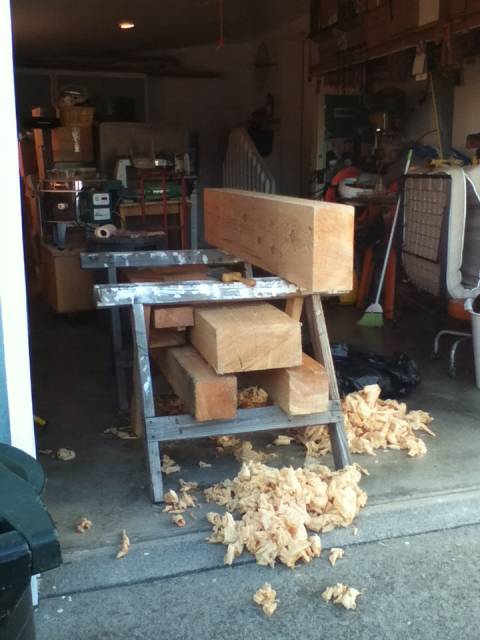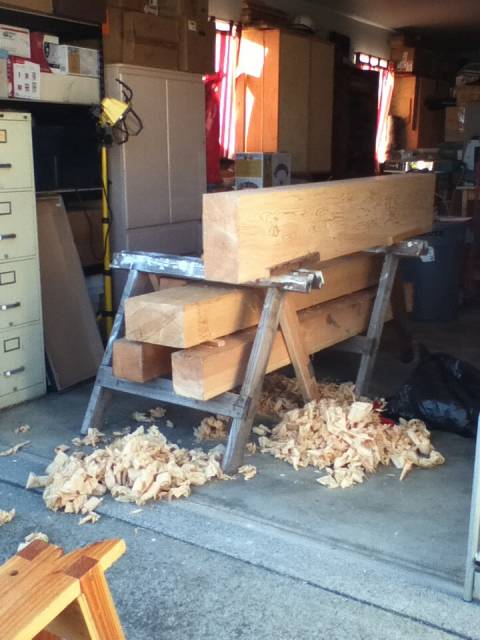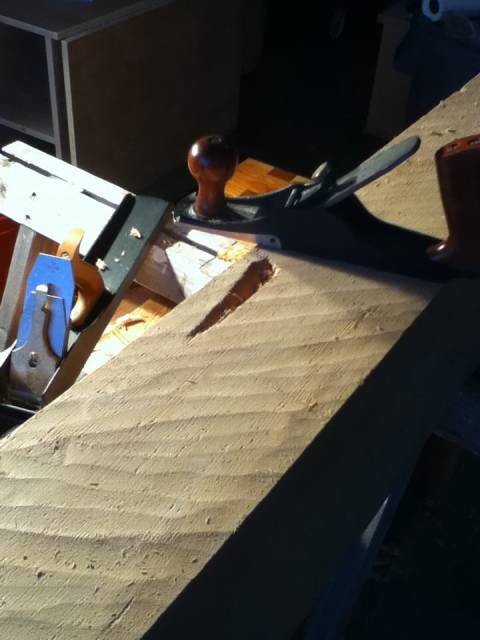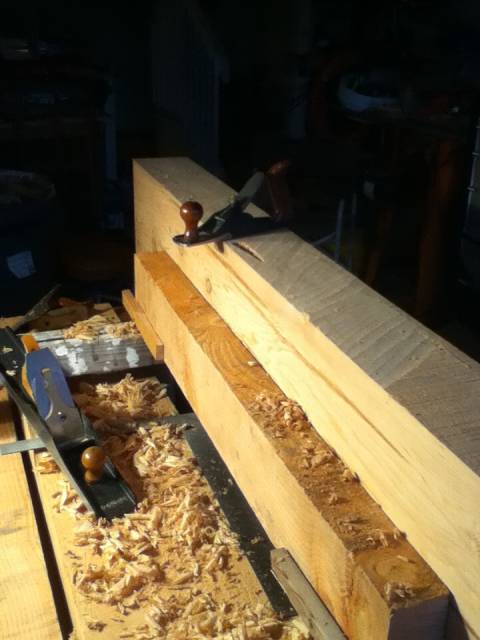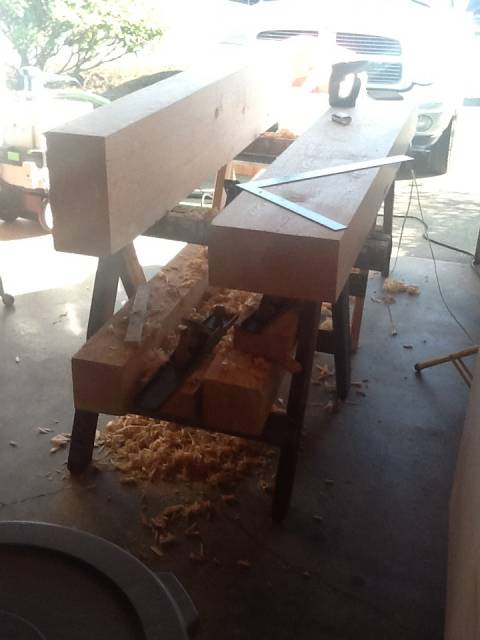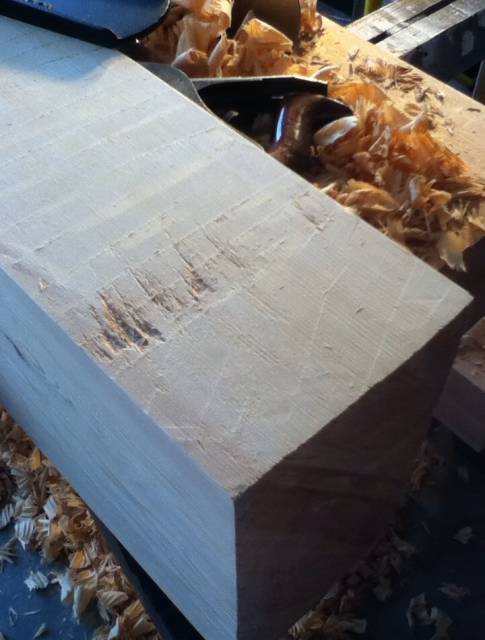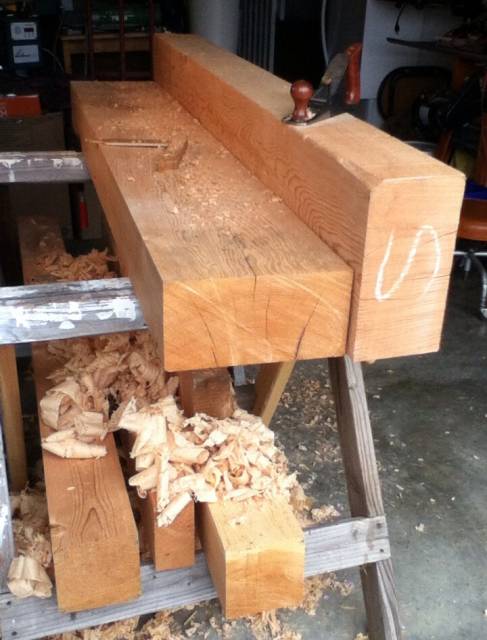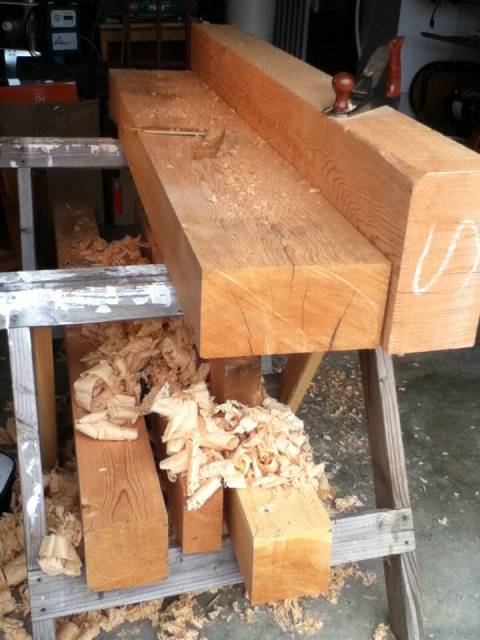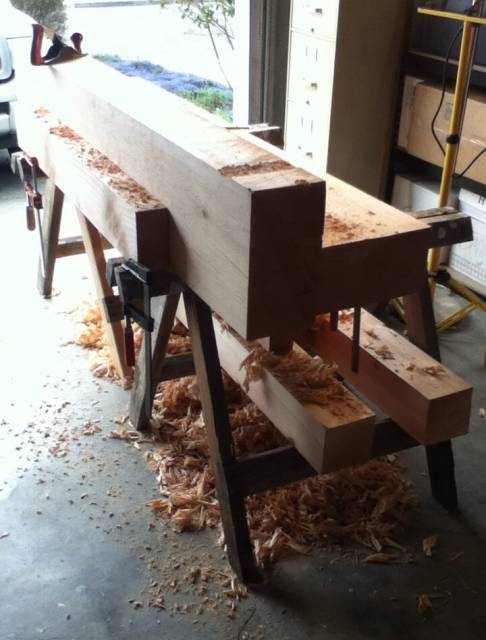 Doug Fir is not the best wood to use for a workbench, but it is what I could get ahold of, it is very prone to chipping and dents easily. But I don't mind, as I am very abusive to my workbench. I consider my bench another tool, not a piece of artwork.
I just need to thickness down one of the beams to match the other, then finish dressing the two glue edges.
View all parts of My Roubo Bench Journey »