My Roubo Bench Journey #21: Stretchers= more Hole Boring, Mortise Bashing and Tenons
So after a long layoff, I put in a day of mortise layout, stretcher cutting, hole boring, mortise bashing and tenon cutting fun.
Stretcher cutting, hand sawed this beam in half first, then to length. I started with a fine crosscut saw: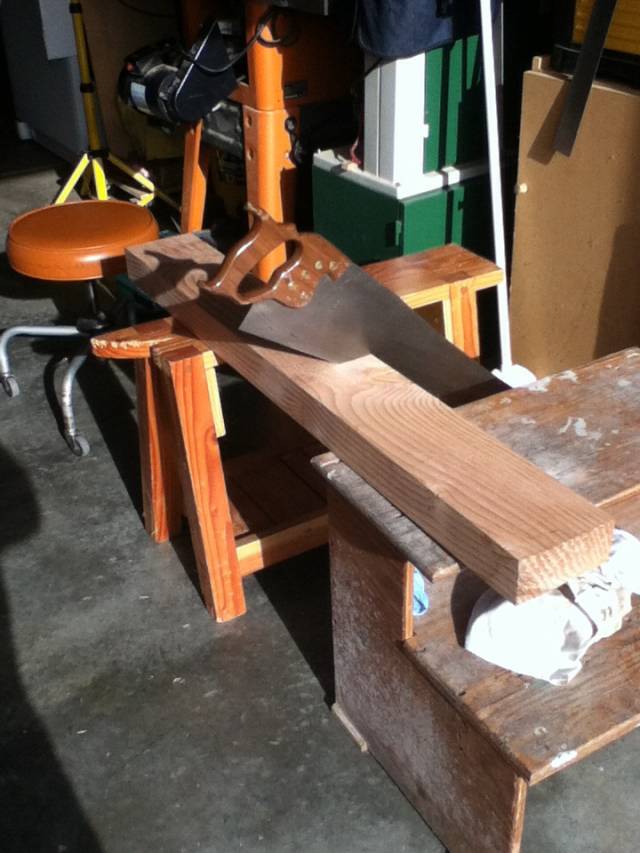 It was slow going until I remembered to use my coarse crosscut saw instead, much quicker: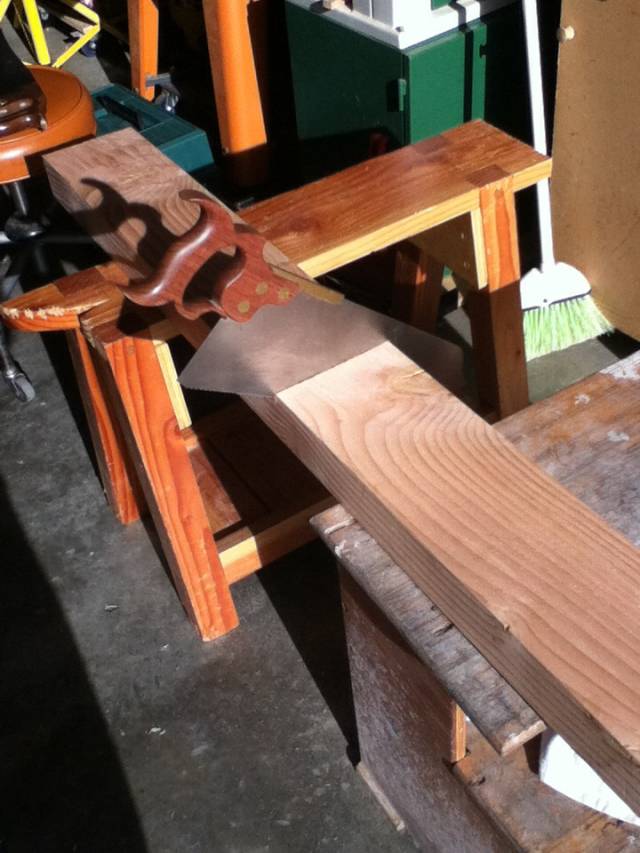 Boring holes for the Mortises in two of the legs: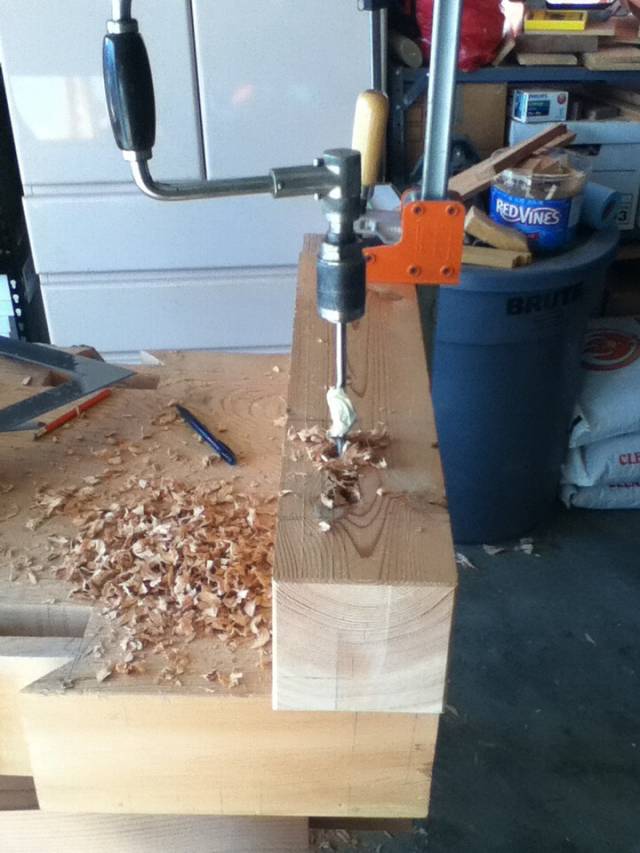 After bashing out the waste from the Mortises: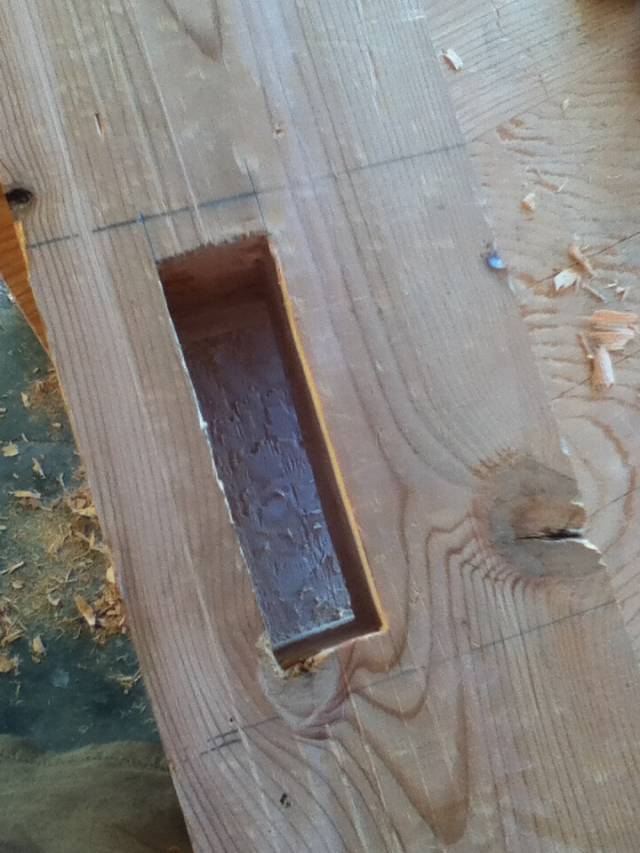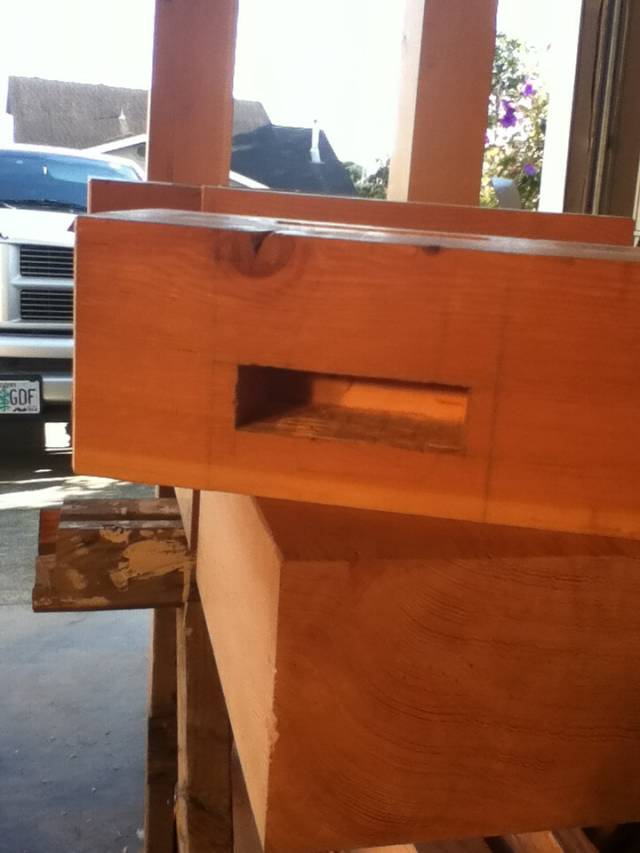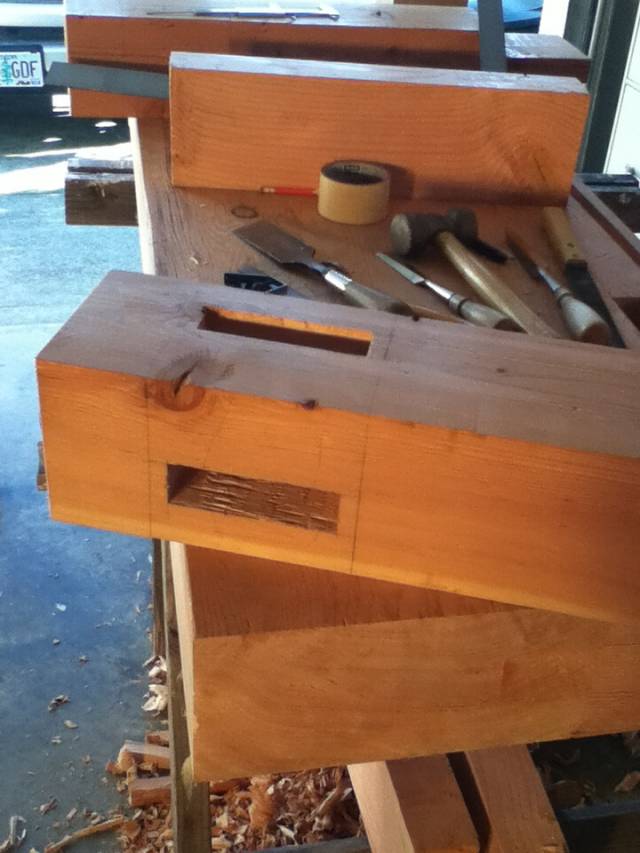 Cutting the tenon from the stretcher beam: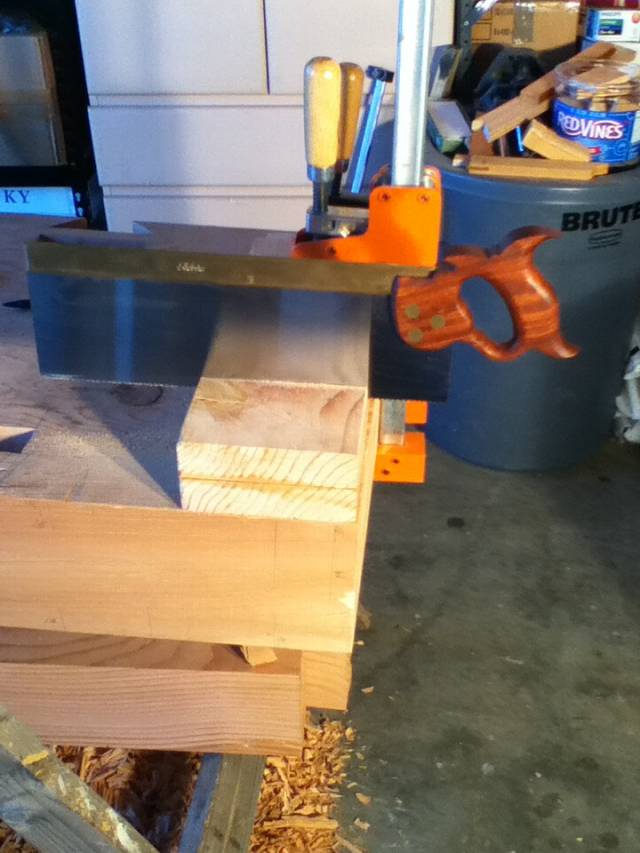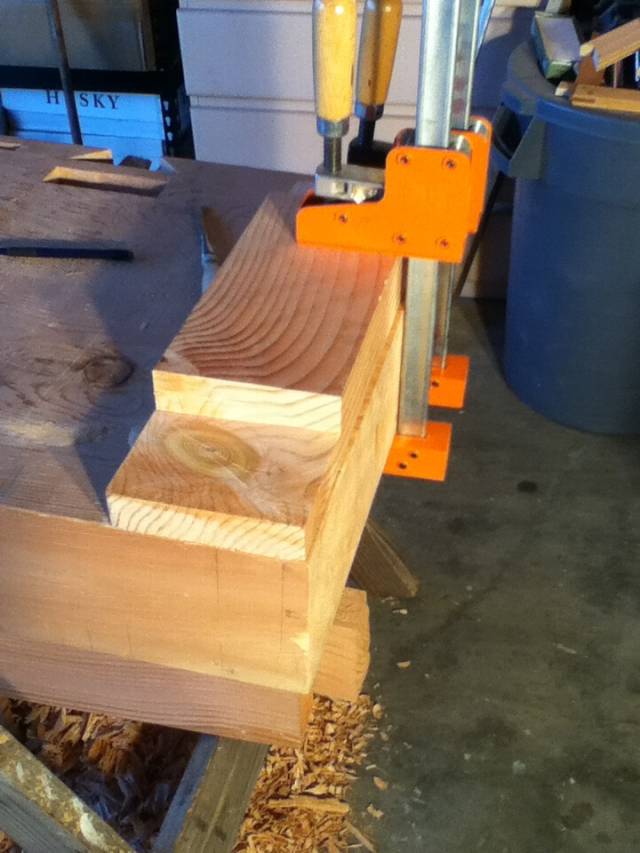 Just need to true up the tenons to fit the leg mortises. I decided to fit the two short stretchers first before moving onto the long stretchers. I thought I could get both short stretchers done today, but only got one of them done, the knots really slowed down my work. WD-40 on the saw plates helped but it was still a lot of work.
View all parts of My Roubo Bench Journey »