My Roubo Bench Journey #22: Sloppy, very Sloppy Joinery :0(
I finished tuning the short stretcher tenon and mating mortise today. The joints suck, they are loose fitting and sloppy workmanship. I am not happy with the results. I was trying to do too much yesterday. I should have slowed down and taken my time. Here is the results: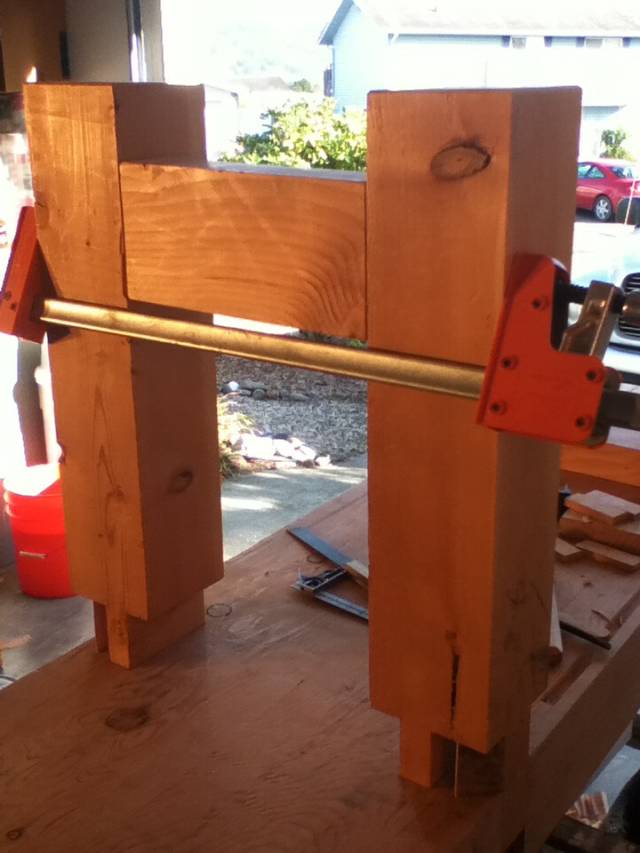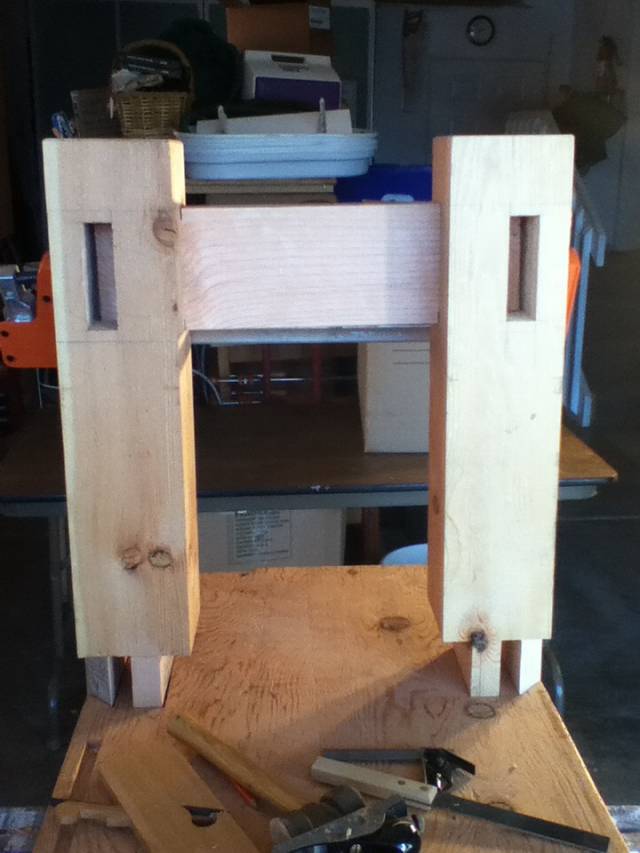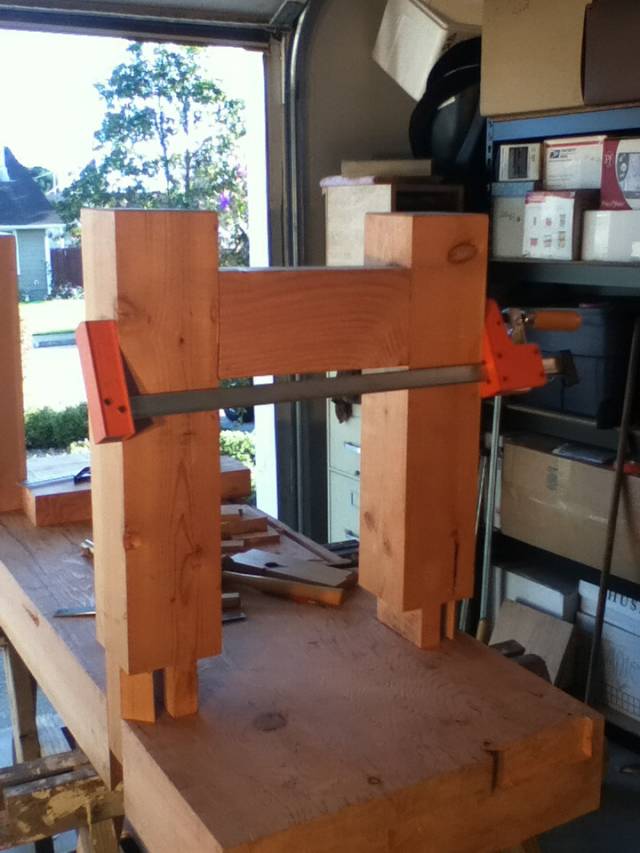 I did a terrible job on cutting the tenon shoulders, they are very uneven. No fixing that unless I replace the stretcher-not going to do that. I plan on repairing the sloppy fit by gluing shims onto the face of the tenons, then re-fit them to the mortises. I am also going to use the drill press to bore the mortises in the other two legs, that should help alleviate the problem with the mortises not being square. The knots in the wood really gave me fits during the tenon sawing and excavating the mortises. I am going to slow down while working the next two legs.
View all parts of My Roubo Bench Journey »