My Roubo Bench Journey #23: Back at it, Boring and Mortises
After time off for Thanksgiving and fishing, I finished boring and bashing out the two Mortises on each of the two remaining legs. Here are a couple pics of the progress: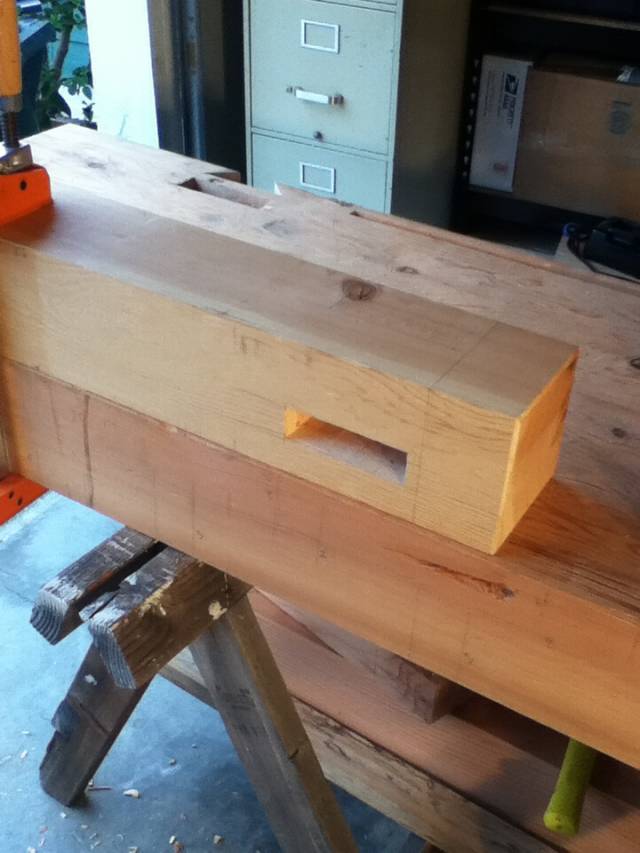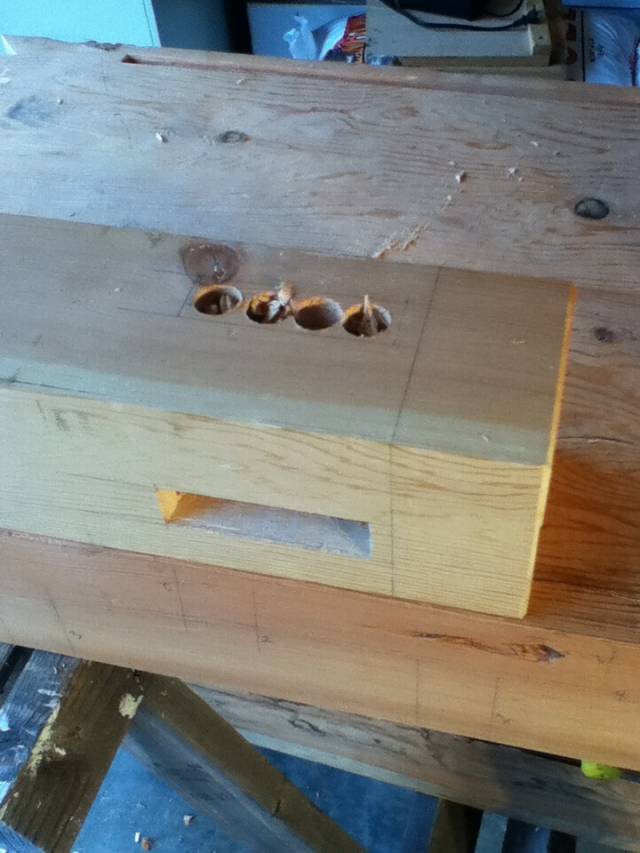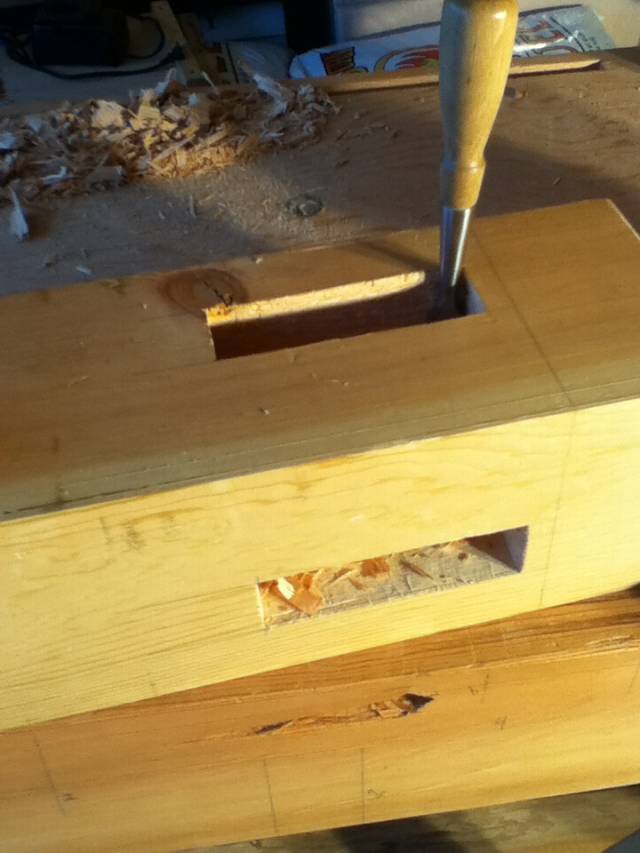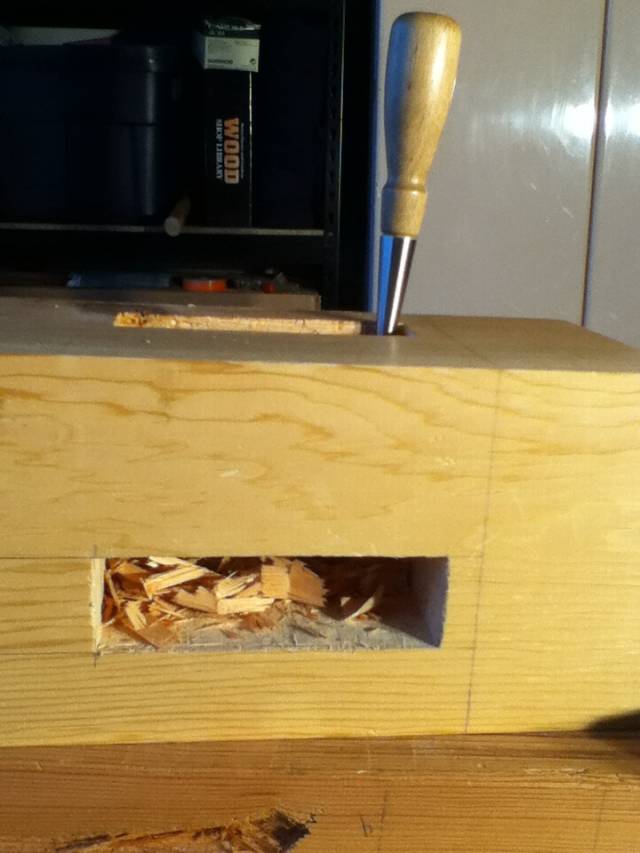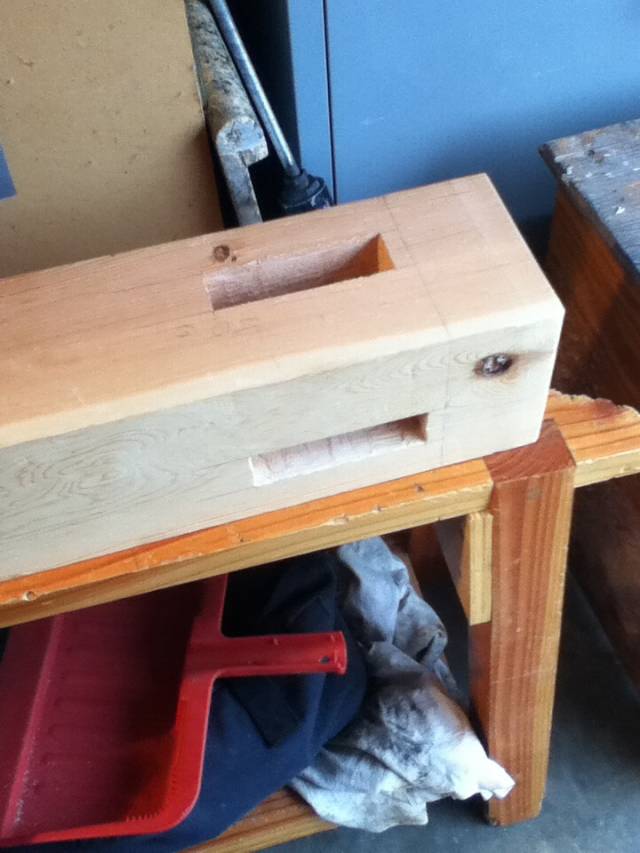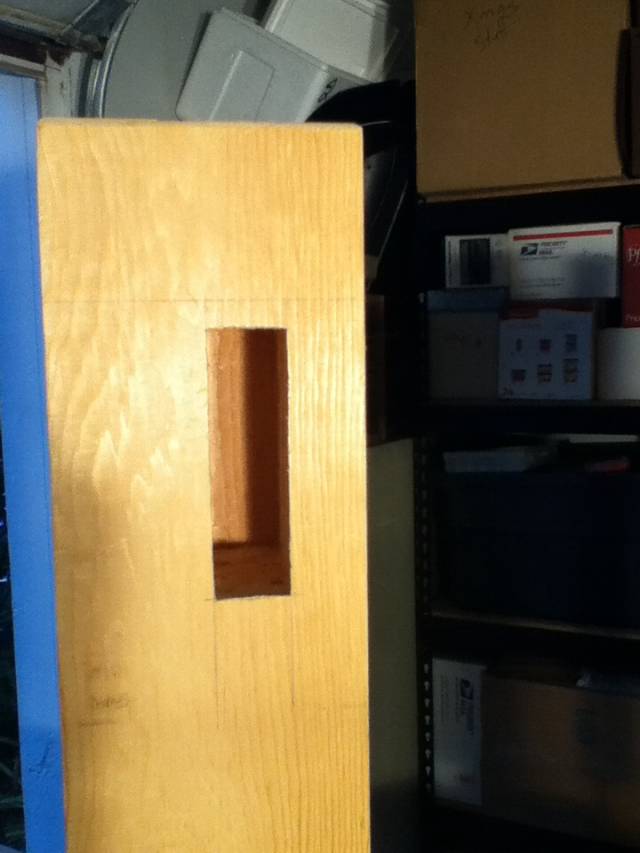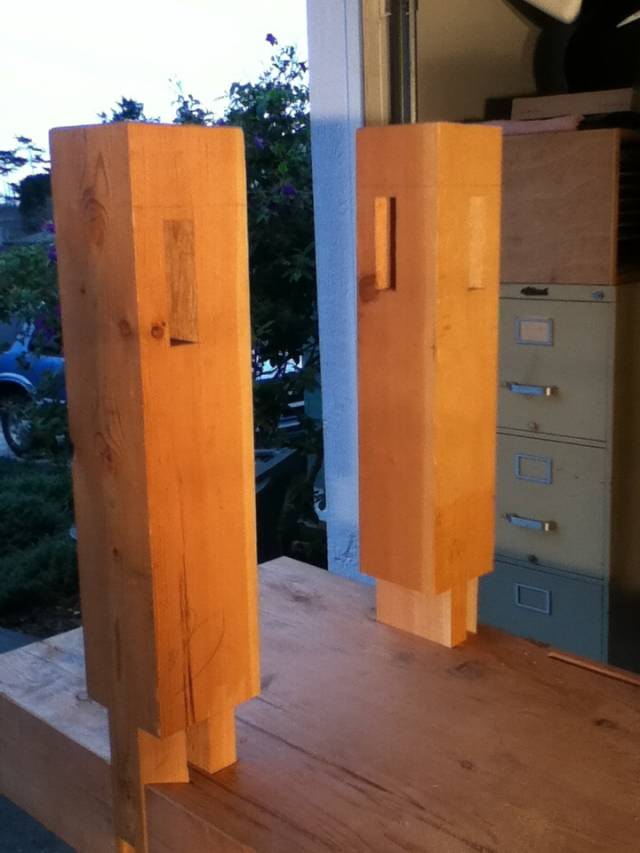 Next up is sawing out the tenons on the three remaining stretchers and drilling the hole in one of the legs for the leg vise assy. Once that is all done, then it is on to drilling the holes in the legs and tenons for draw boring the stretchers to the legs.
View all parts of My Roubo Bench Journey »