My Roubo Bench Journey #25: A Premature Picture of the Workbench
Both of the long stretchers are marked up and ready for sawing.
My wife asked me to build a small shelf assy to fit underneath her sewing table.
So I removed the saw horses and flipped over the workbench.
The shelf assy will be dovetailed together so I needed the clamping surface to work the wood.
Here are a couple of gratuitous photos of the workbench in progress: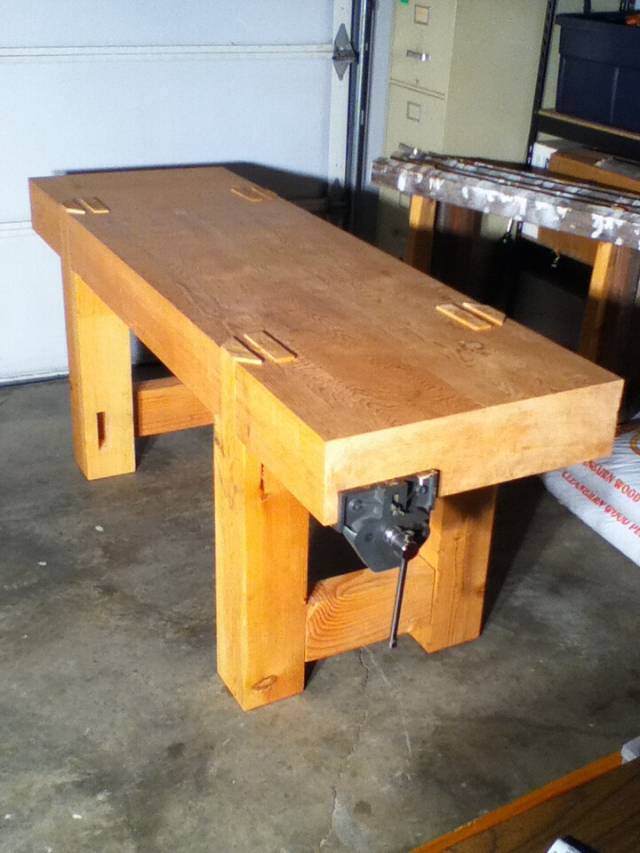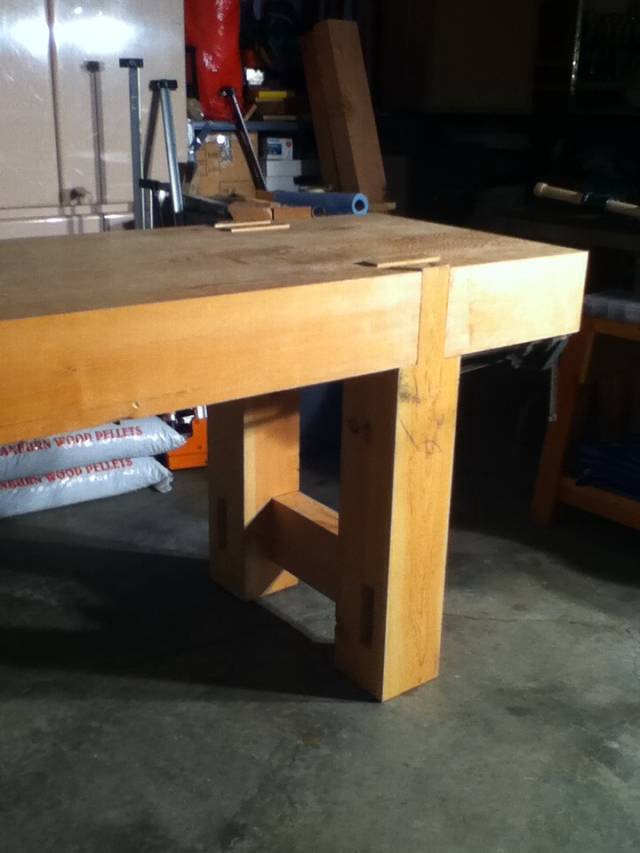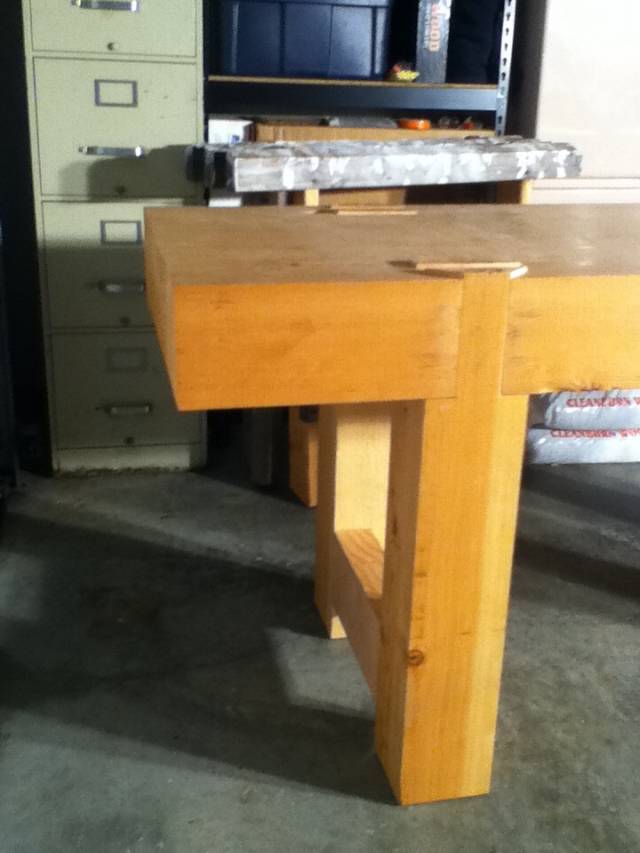 I also installed the tail vise, but I still need to come up with a chunk of wood for the chop assy.
While the bench is on it's feet, I plan on installing the leg vise assy, sans the wood chop. I have a nice piece of wood in mind for the chop, but I hate to waste such a good heavy piece of wood for a utilitarian function. Going to the BORG tomorrow to get the wood for the shelf assy.
View all parts of My Roubo Bench Journey »