My Roubo Bench Journey #26: My Half Built Workbench in Action
I stopped working on the Roubo so I could make a shelf assy for underneath my wife's Quilt Sewing Table. I used common Pine from the BORG and decided to build the shelf using dovetails for two reasons. One, I haven't made anything with Dovetails in a couple of years and two, I have an upcoming bookcase project that will require lots of dovetails. I figured I needed the practice and I got to test drive the workbench.
The workbench was awesome in use. Hand planing took some getting used since my last workbench was so high, I had gotten use to hand planing at that height. It was so easy to hold and/or clamp the assy while working on it, the design of the Roubo really shined in this aspect of use. I can't wait to finish it and then build a Moxon Vise as well as other appliances. Here are some in action photos: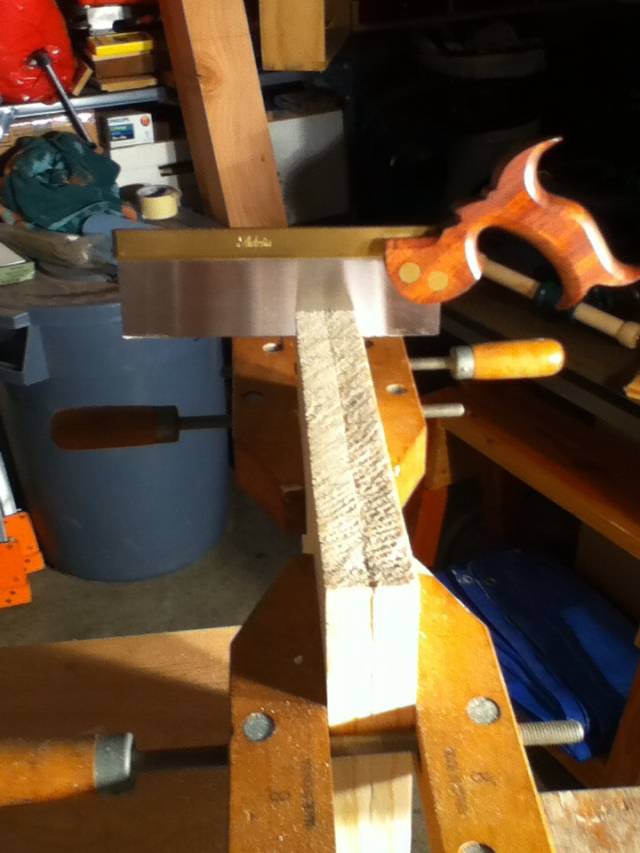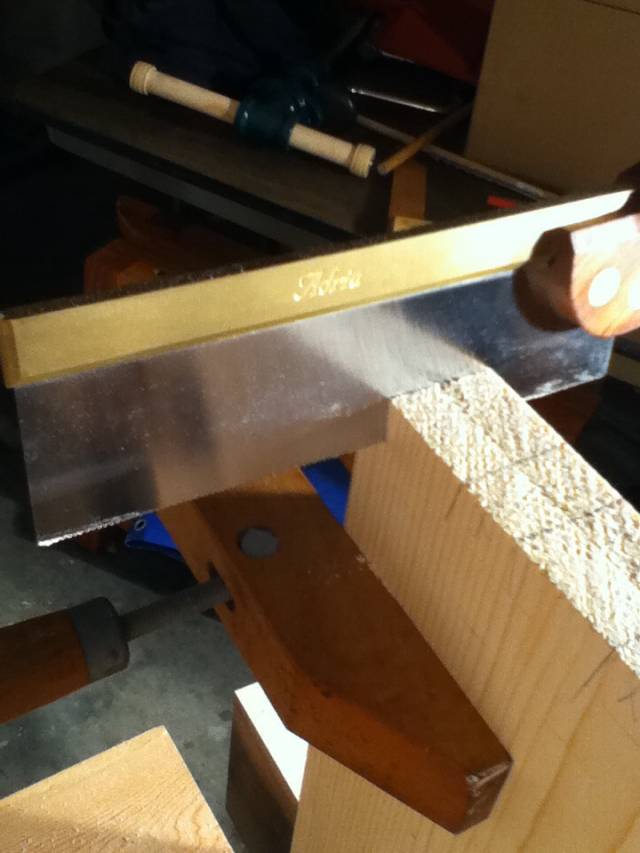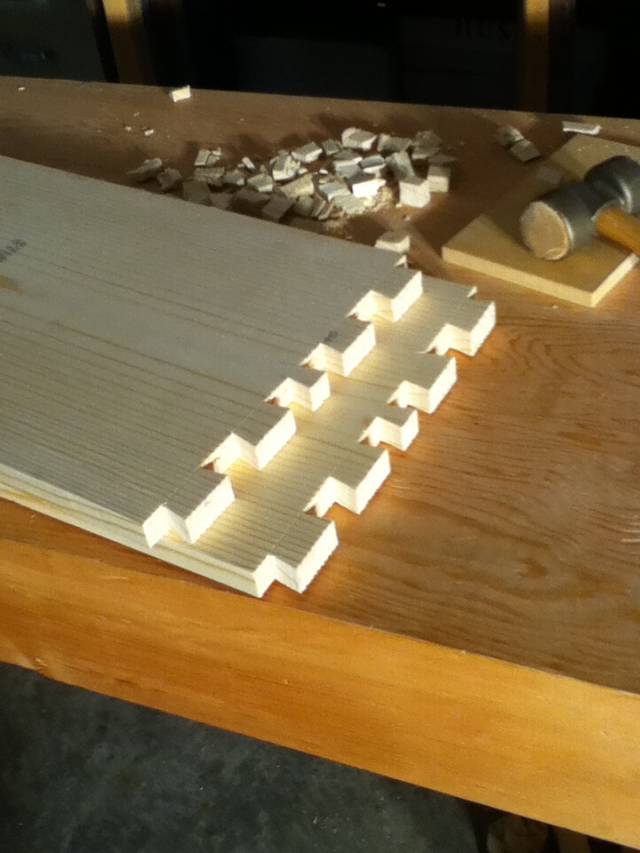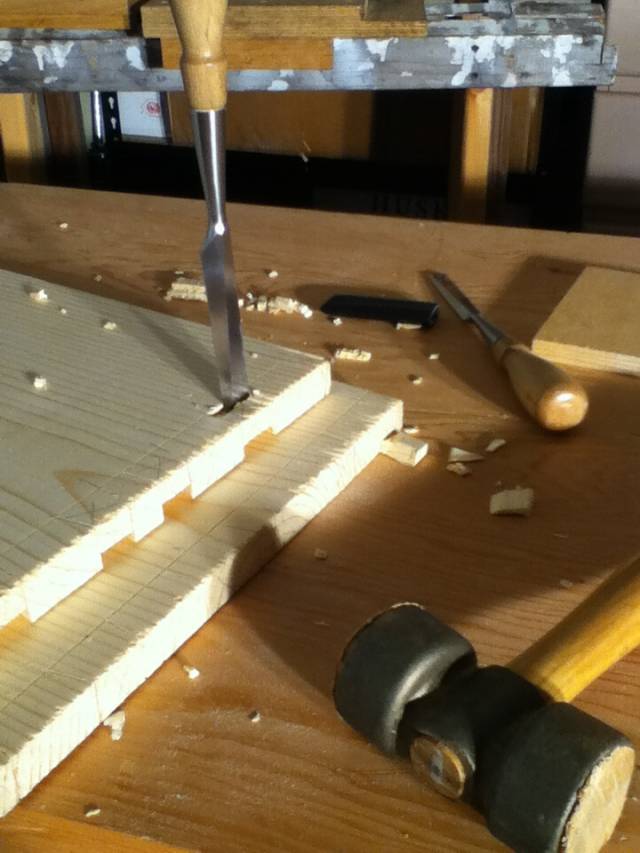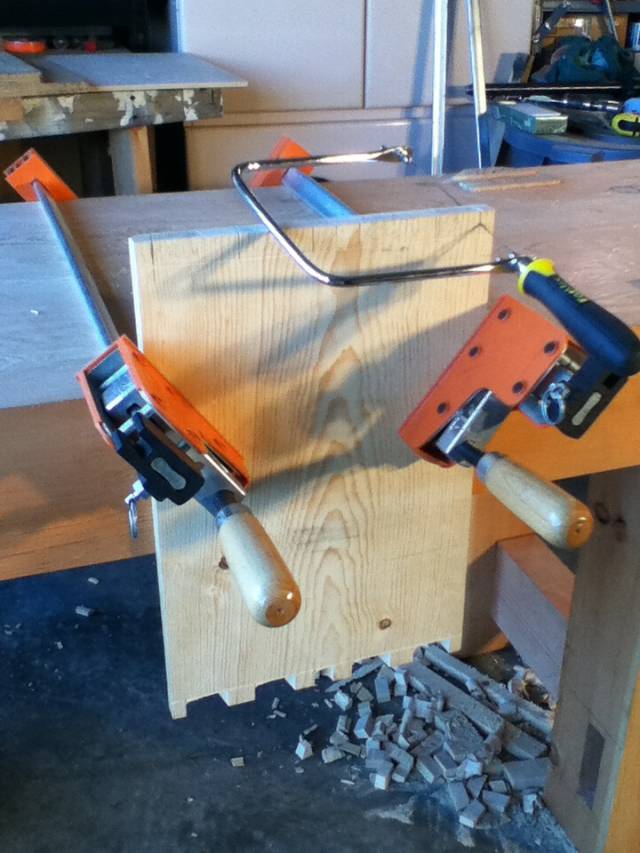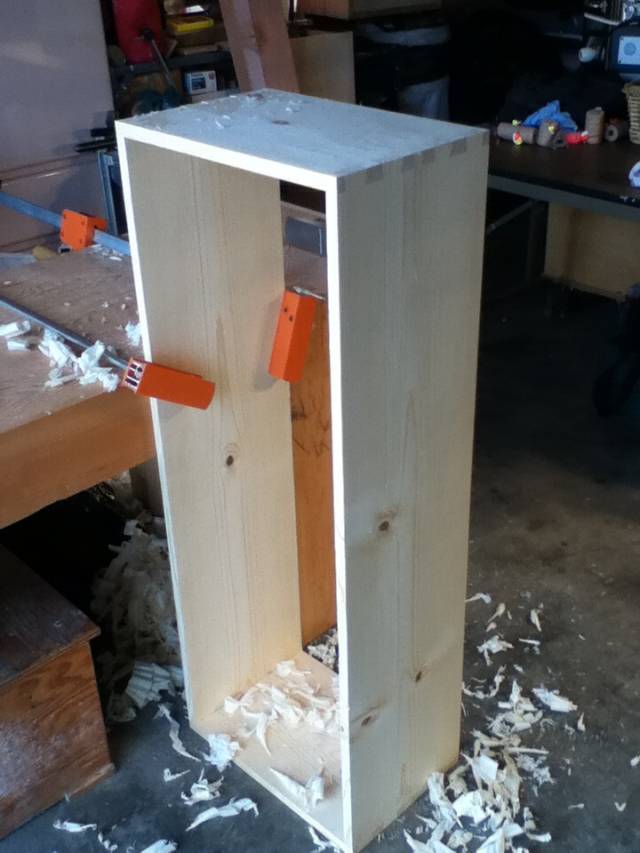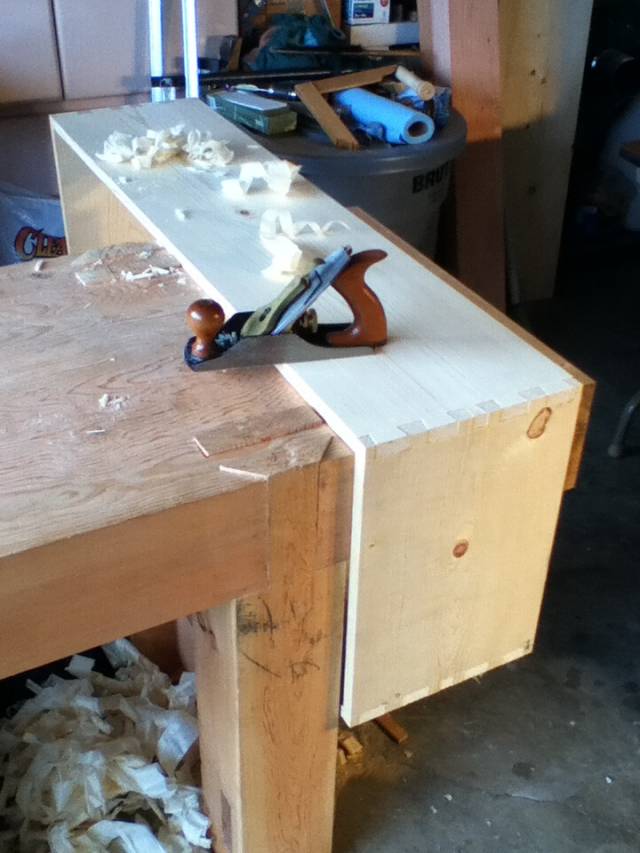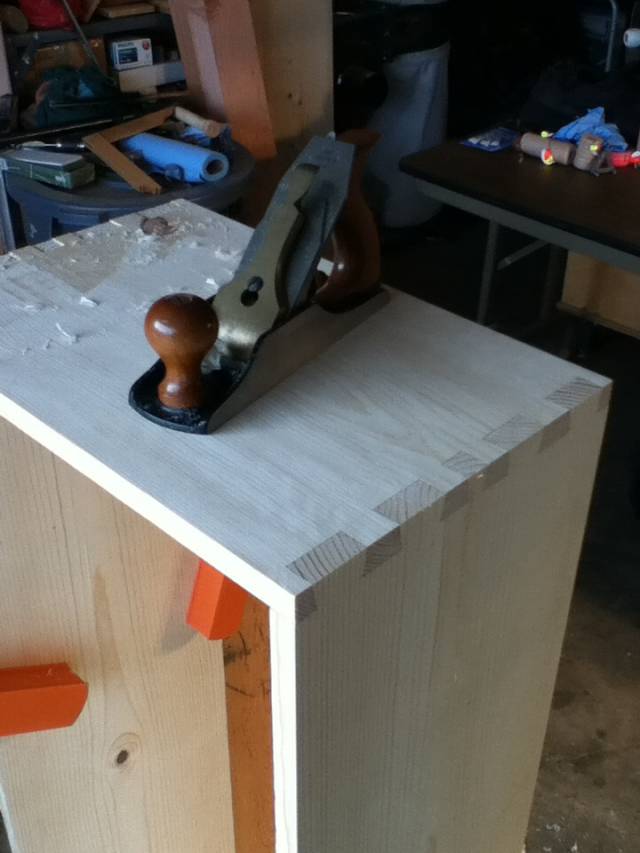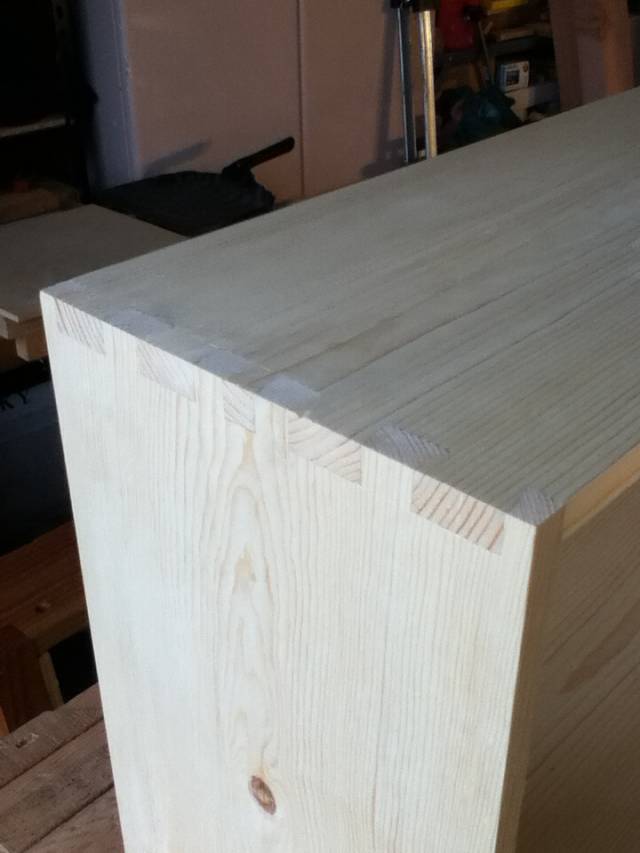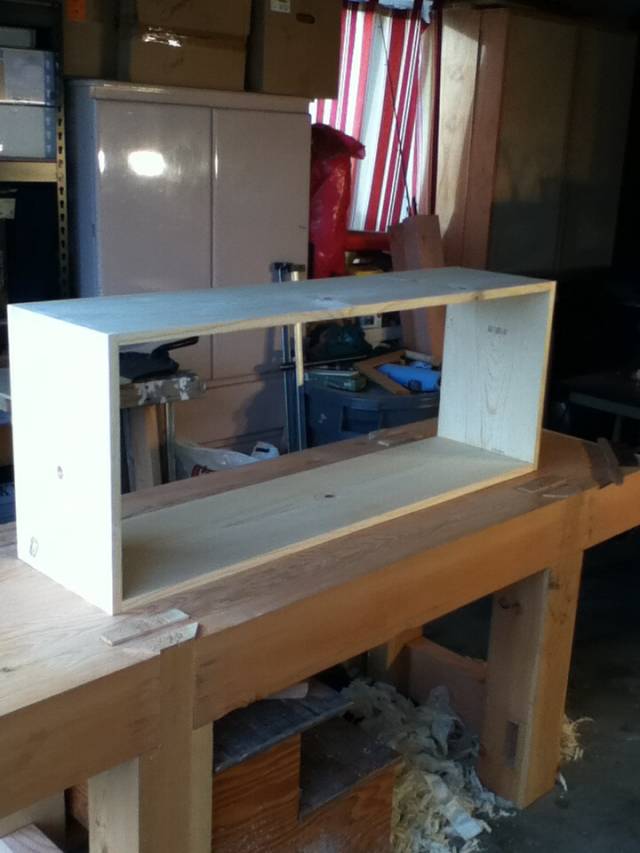 Now I just have to paint it white and call it done.
View all parts of My Roubo Bench Journey »