My Roubo Bench Journey #27: Temporary Leg Vise Installation
I drilled the hole in the leg for the leg vise and installed the hardware, then I added a spare piece of wood as the chop.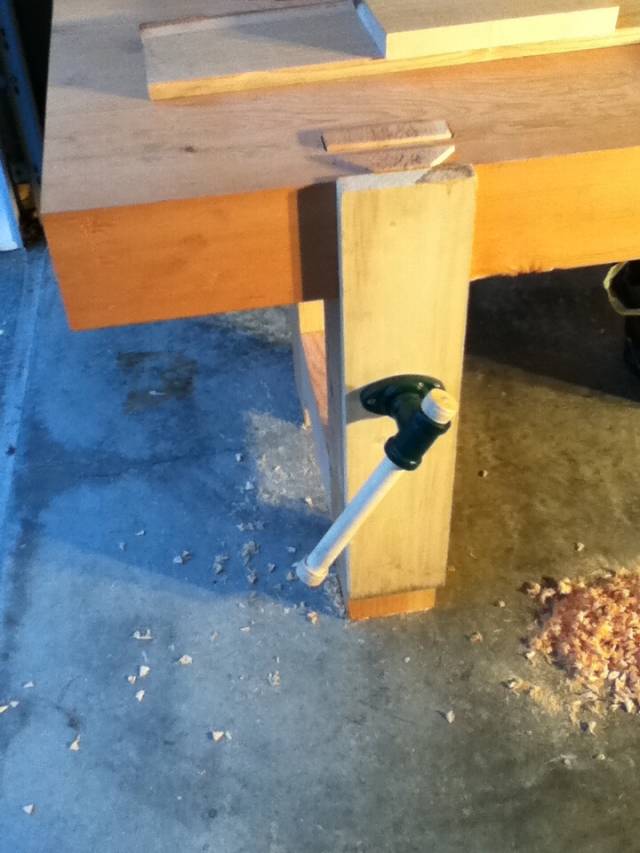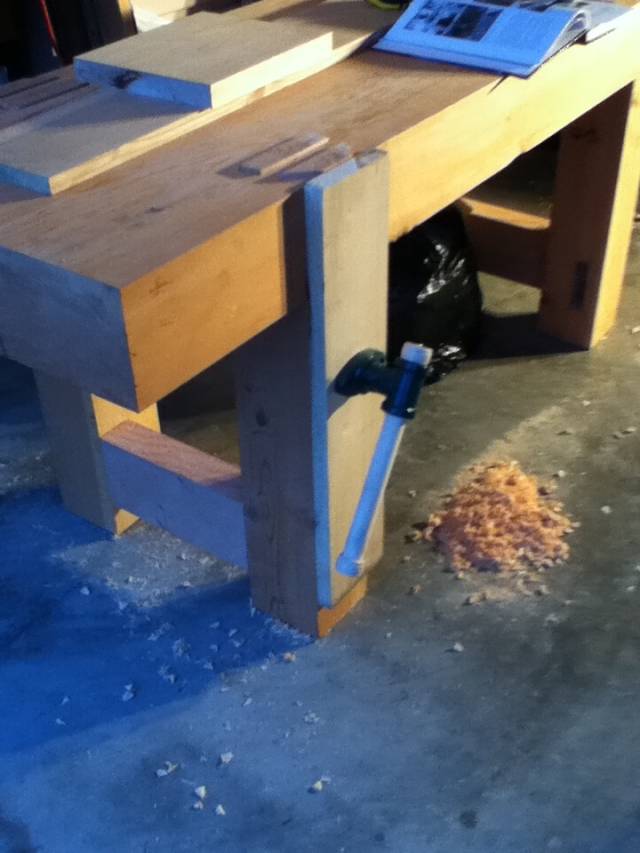 First impression is that the handle is low but time will tell. I still need to add the mortise in the leg for the guide. And I need to find a properly sized piece of wood for the chop.
Also plan to add the dog holes in the next day or two.
View all parts of My Roubo Bench Journey »