My Roubo Bench Journey #29: Stretchers Completed, might need to change assembly ....
I finally finished the last stretcher today, it was twisted and slightly bent, that is what I get for taking so long to build this thing. Due to the wood movement, it took a little longer to tune the fit of the joints.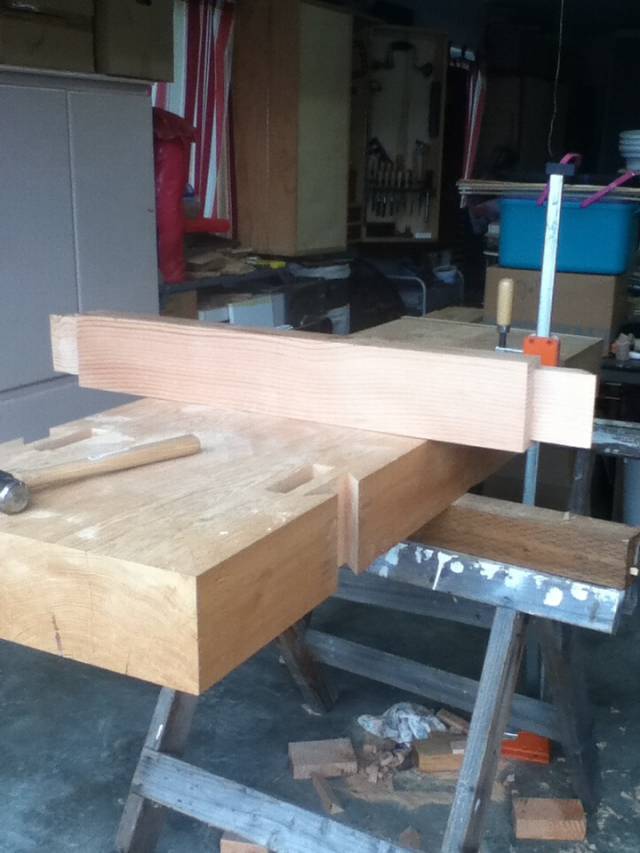 I did a dry fit of the base assembly and after taking a few measurements, I am afraid I might not be able to draw bore the joints together as originally planned.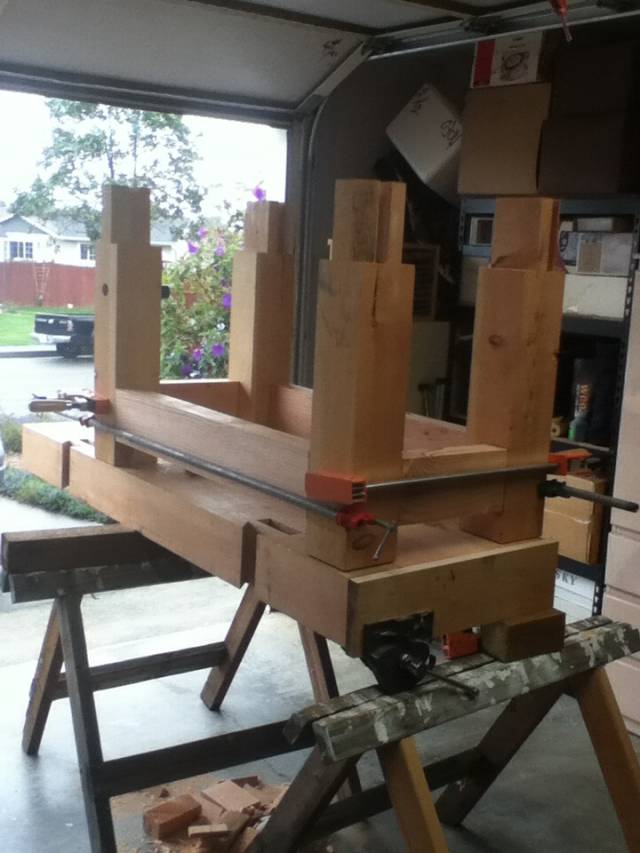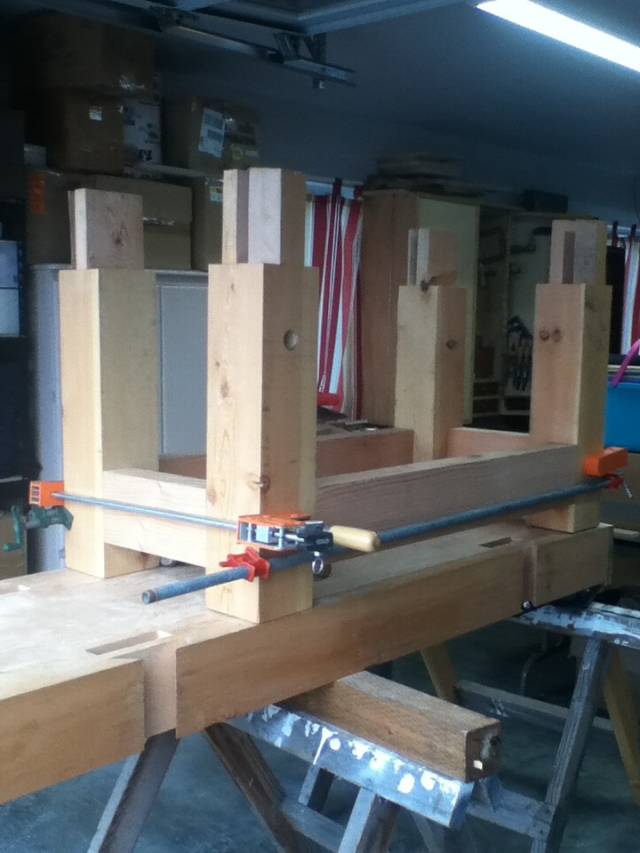 With the base clamped up, The measurements show there is about a 1/2" difference btwn the distance btwn top of the legs and the and the mortises in the bench top. I am worried that the difference will not allow the draw bore holes to line up once the top is installed. So, I am thinking about gluing the stretchers to the legs, clamping them loosely, then glue the top on and then go back and just drill/drive pegs straight thru the legs and tenons, no drawbore.
Let me know what you think or if you have another suggestion.
Thanks!
View all parts of My Roubo Bench Journey »