My Roubo Bench Journey #31: More Lumber = More Progress
First thing this morning I sawed off the excess pegs and wedges/tenon tops from the legs.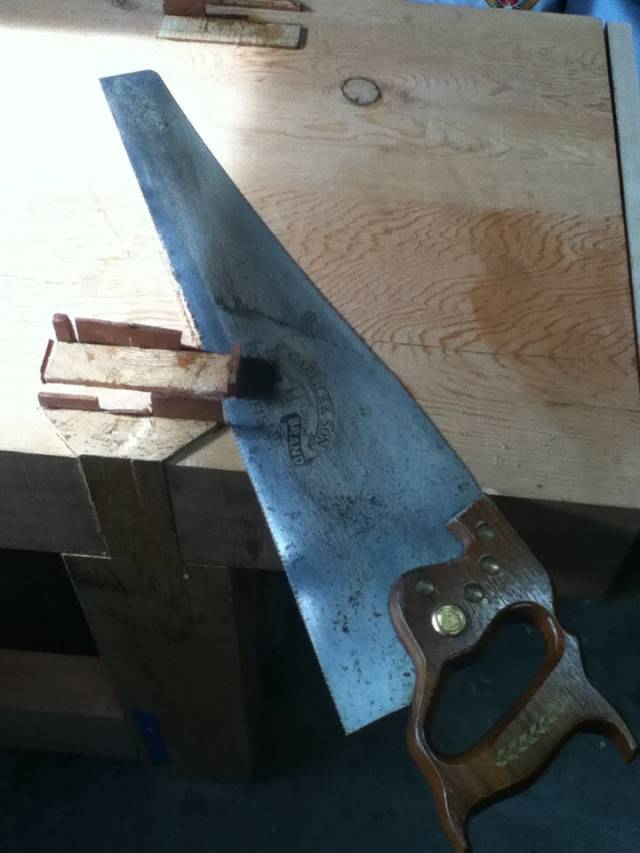 I started with a high pt saw and quickly realized the folly of my decision. I didn't want to spend all day doing this, so I switched over to a 10 pt saw. Nope, not going to work either, I finally switched to an 8 pt saw, ahhhhhhh, that is much better. After sawing, I used a low angle block plane to smooth out the tops of the wedged leg tenons.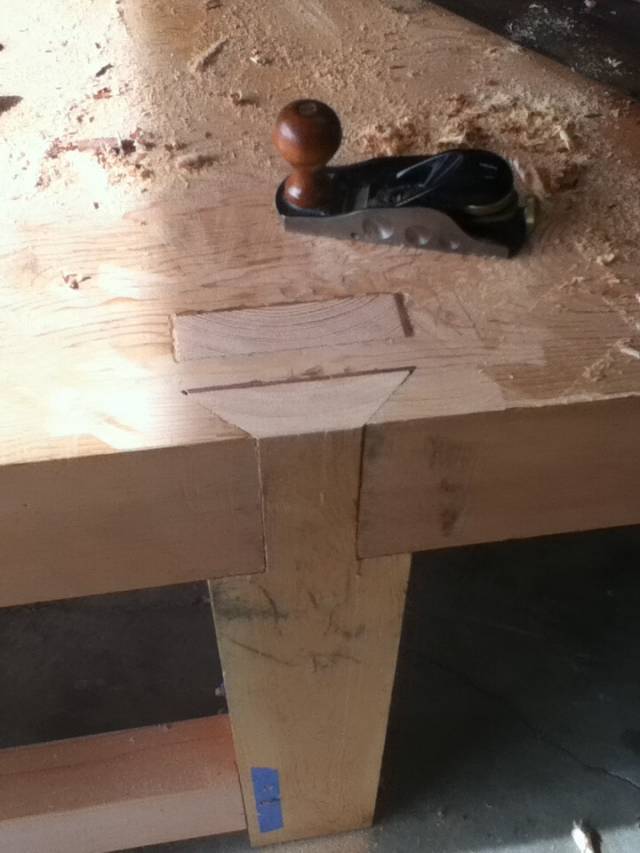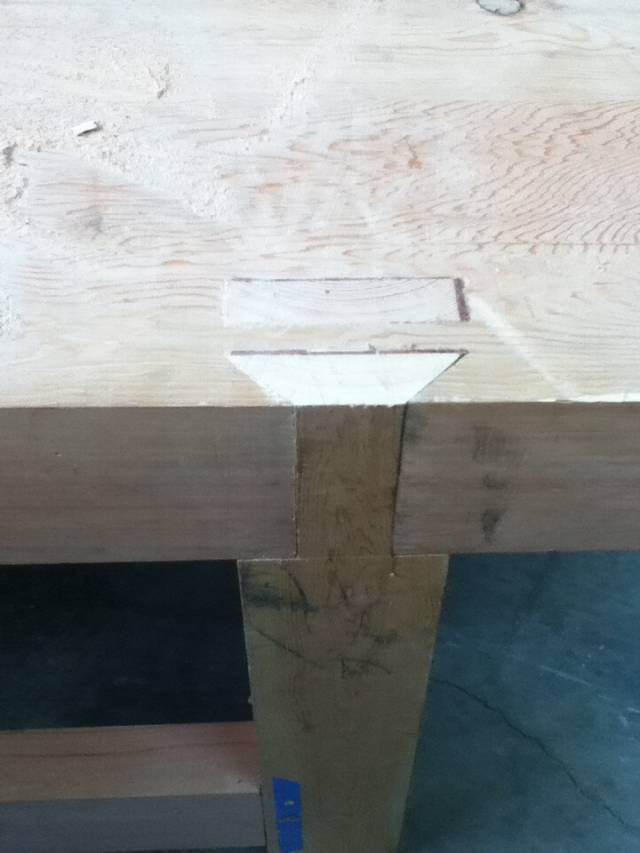 Then it was off to the lumber yard for a 2×10 which I will cut and face glue two pieces that will be used for the leg vise. Here they are after a few passes thru the bench top planer.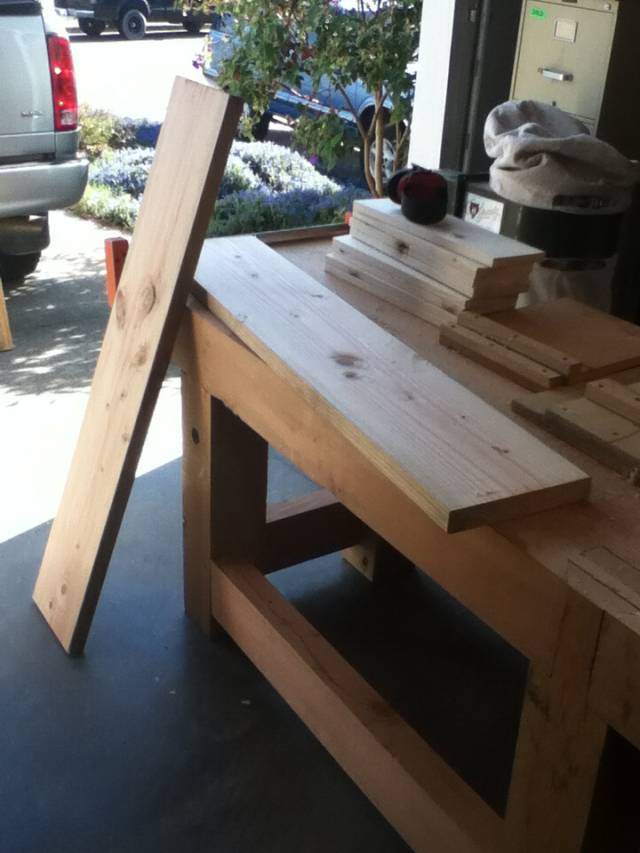 If I had planned my cuts better, I could have gotten enough wood from this board for the sliding deadman as well, dummy me.
I also picked up a 2×4 to use as the nailing flange for the lower shelf boards. It was too wet to process today. Also got the 1×6 Pine that I will of be using for the lower shelf boards. I got to break out and use my old bench hooks, been a long time since their last use.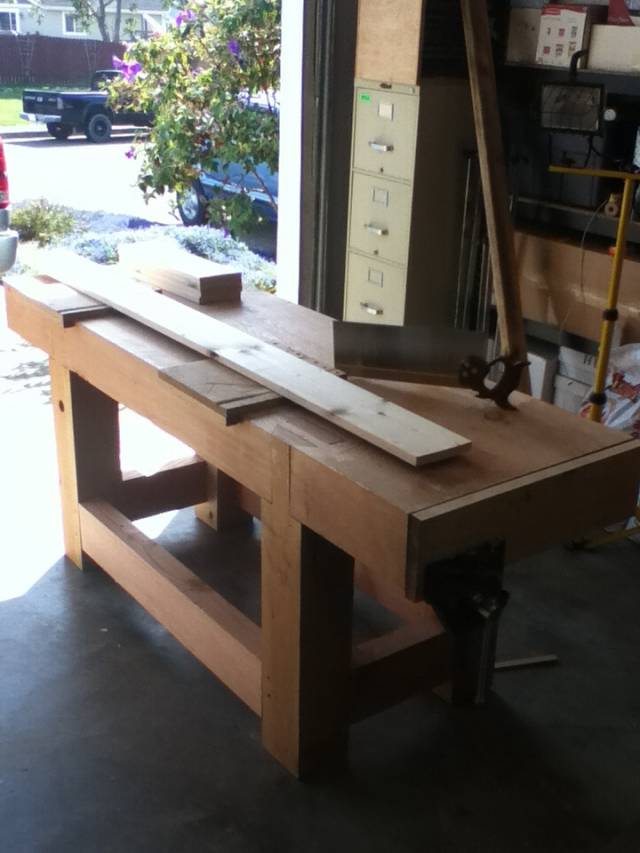 I decided to ship lap the edges of the shelf boards, got to use the skew rabbet plane, love it and the shavings!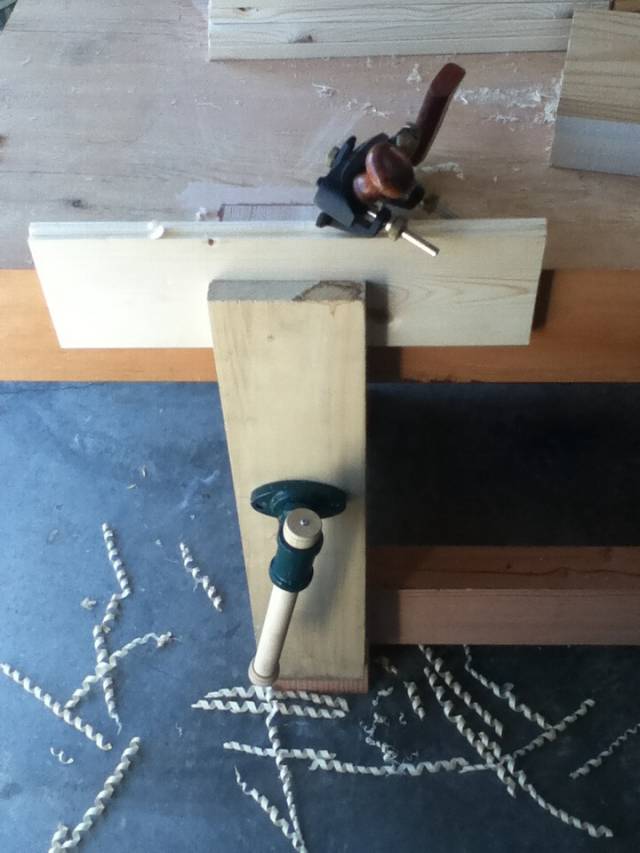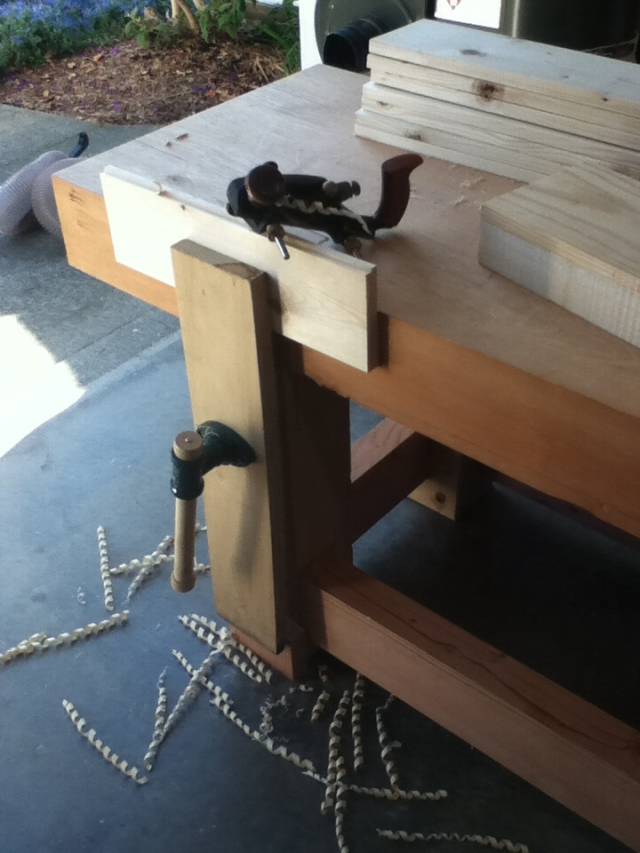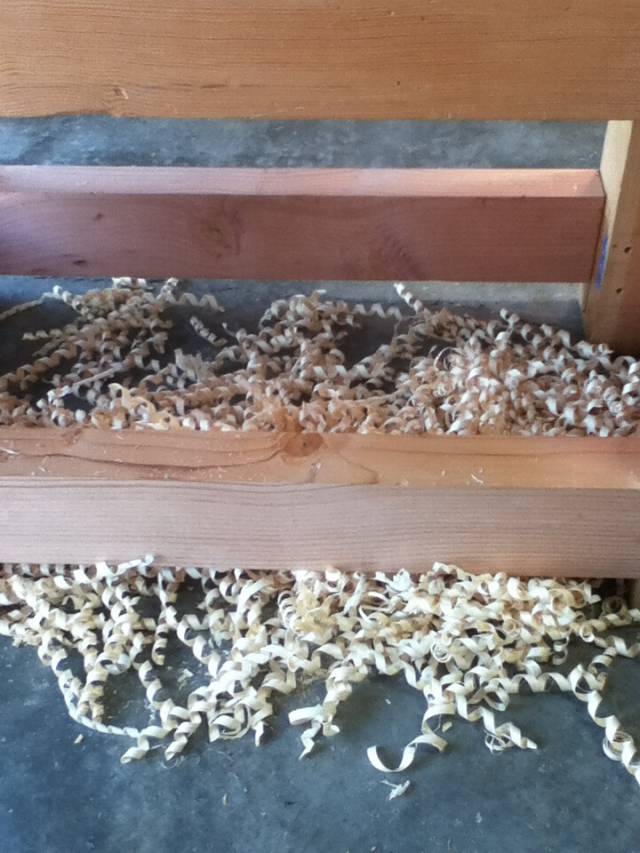 The last thing I worked on today was cutting down the chunk of wood I had previously glued up to use for the tail vise chop. I just brought it down to a rough square and hand planed the edges.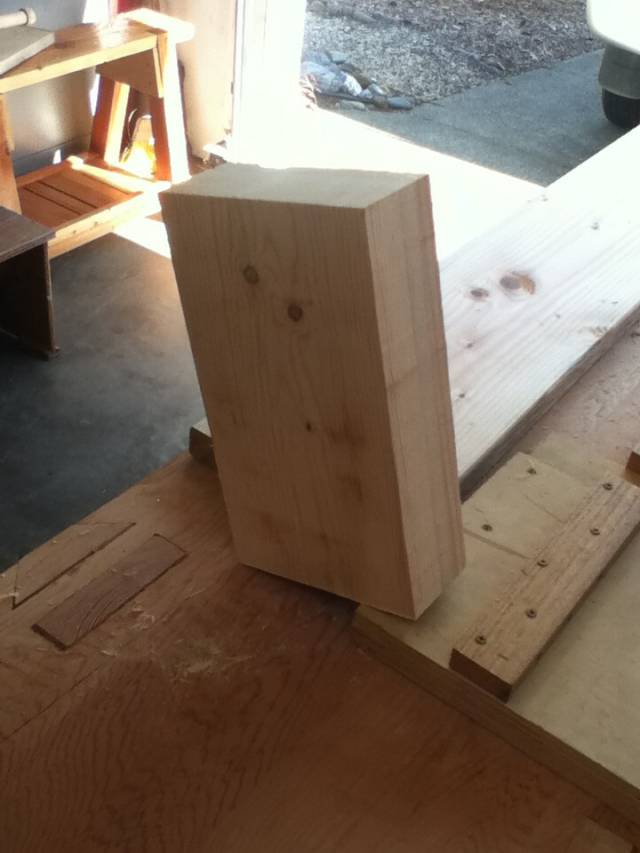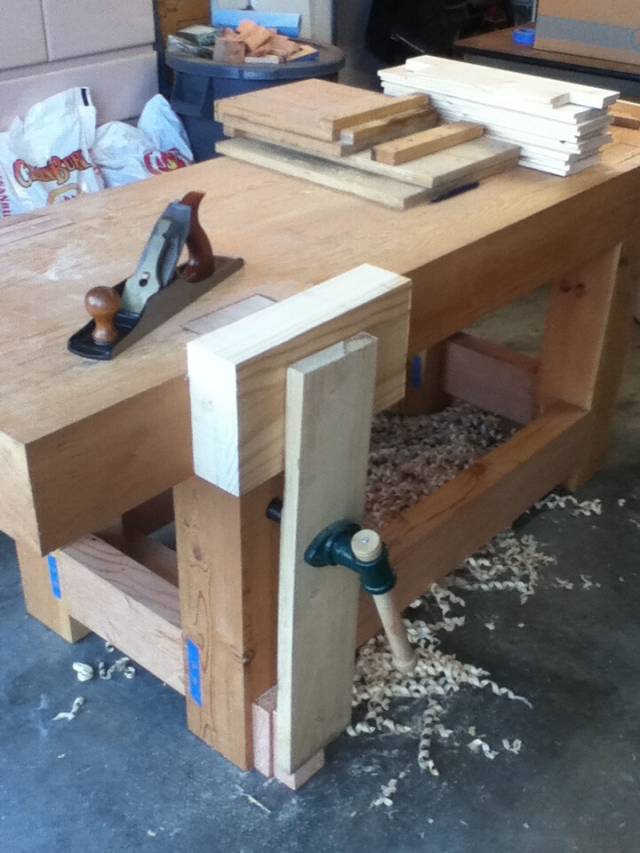 Some observations of using the workbench today, it is significantly lower than my last workbench, which was not intended for hand plane work. So I am definitely having a learning curve on hand planing at this new height, it may take some time before I am comfortable.
I absolutely love the leg vise! I cannot get over the holding power of this vise, it is working way better than I expected. One annoyance is that the wood chop swivels since I don't have a parallel guide installed. I really have no desire to chop another mortise thru these legs. I was toying with the idea of putting a piece of wood on each side of the chop that wood be long enough to ride against each side of the leg. Basically wrapping around the leg vise going thru the middle of it. Or I can just learn to live without the parallel guide.
And I do need to make a decision on what type of holdfast/planing stop system I will use on the bench. My last bench I used surface mount clamps, which require a 3/4" hole in the bench top. I also used 3/4" dowels glued thru 3" square pieces of plywood to act as planing stops. These two items meant I had a lot of holes on the old bench top. I do not want this new bench to look like my old Swiss cheese bench top. That said, I have no desire to try to drill another mortise thru the bench top for a planing stop. I have already proved that I suck at that endeavor.
View all parts of My Roubo Bench Journey »