My Roubo Bench Journey #32: Shelf installed and more prep work
I cut down the shelf support pieces to the 1″×1″ size and nailed them to the four stretchers.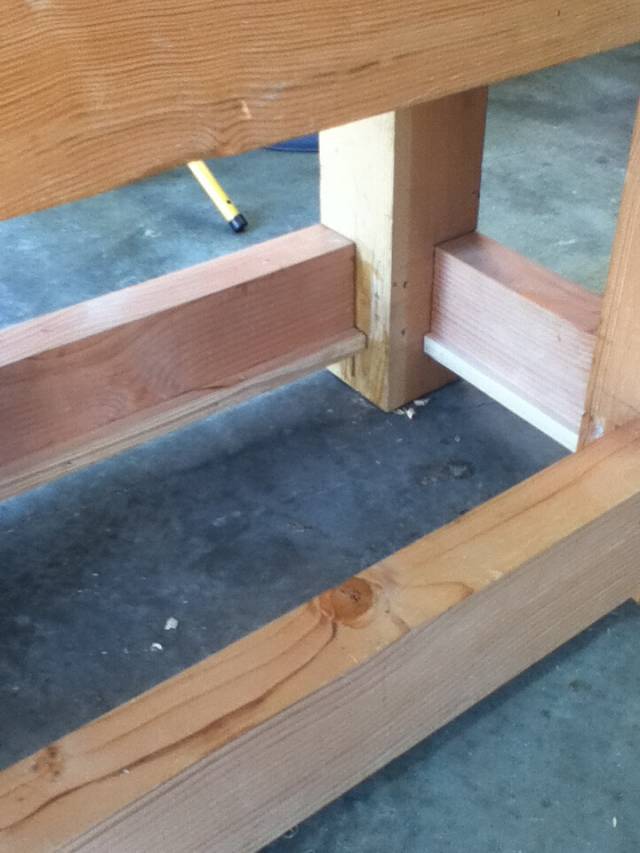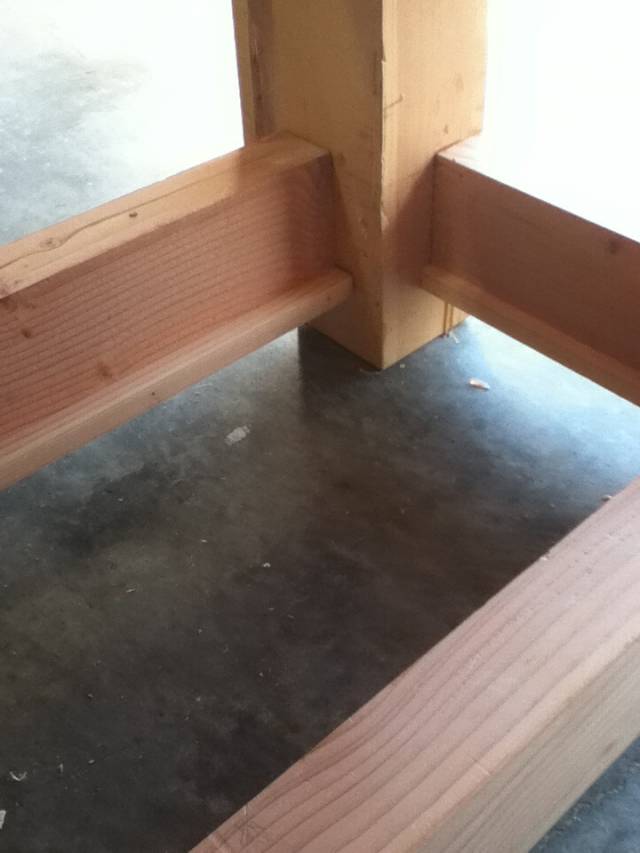 While I was dry fitting the boards for the shelf, I realized I forgot to account for the rabbets when I was measuring for the width of the shelf. I hate to admit it, but this isn't the first time I have done this :0(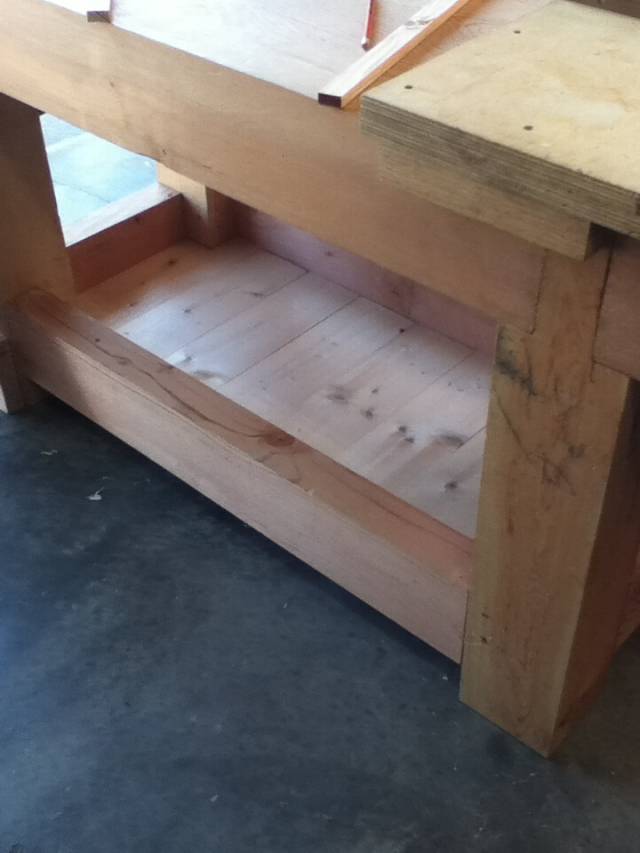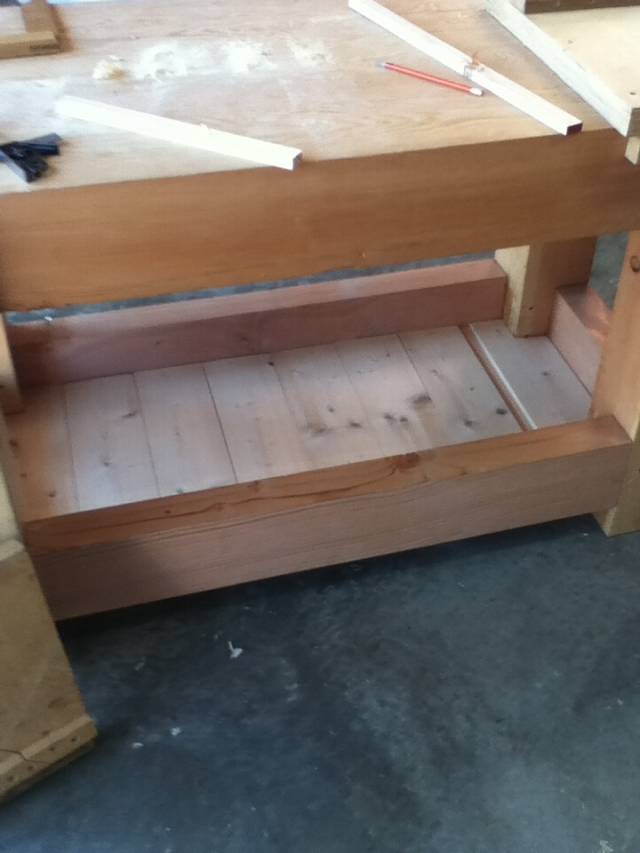 I placed a small spacer in there until I get another piece of 3/4" stock. Here it is after putting in some of my appliances: bench hooks, planing board and shooting board.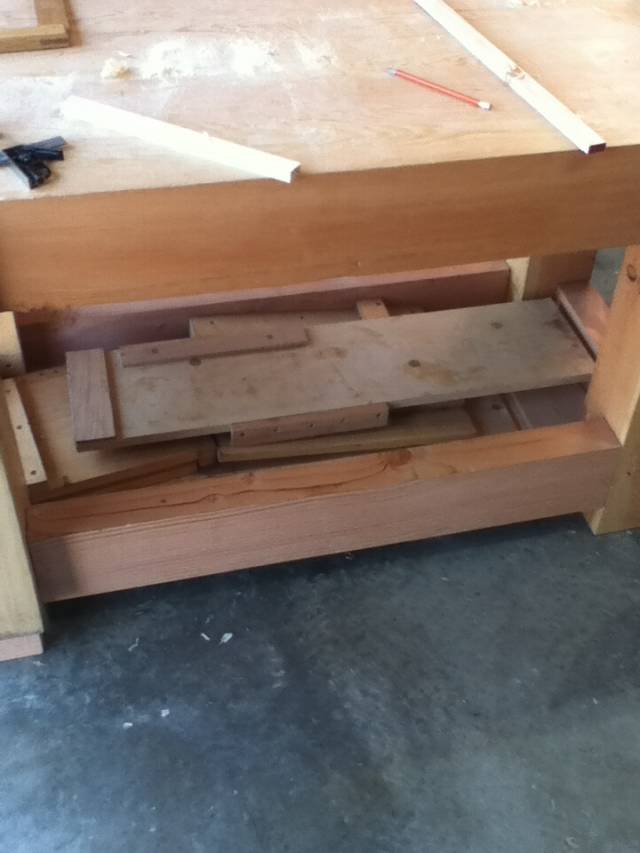 I modified my old planing board for use on this bench.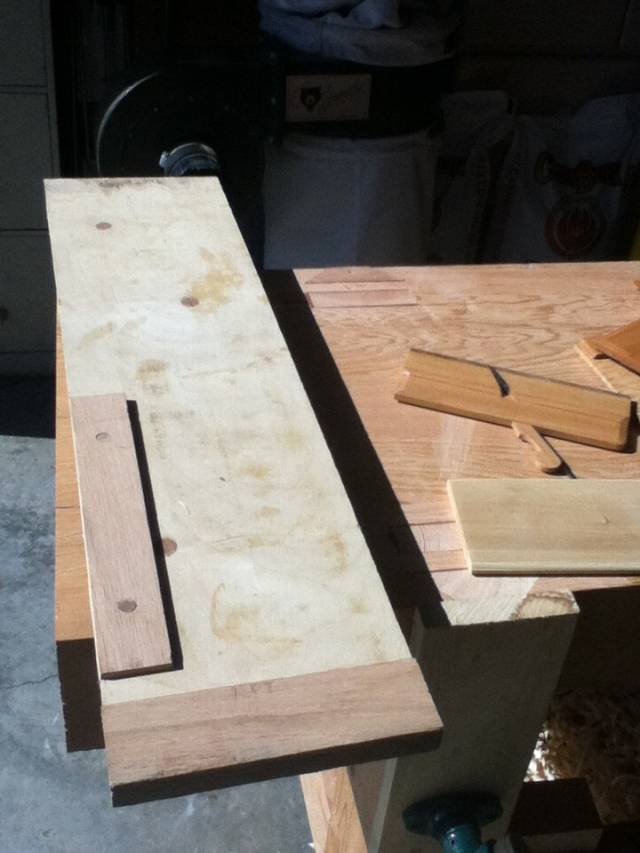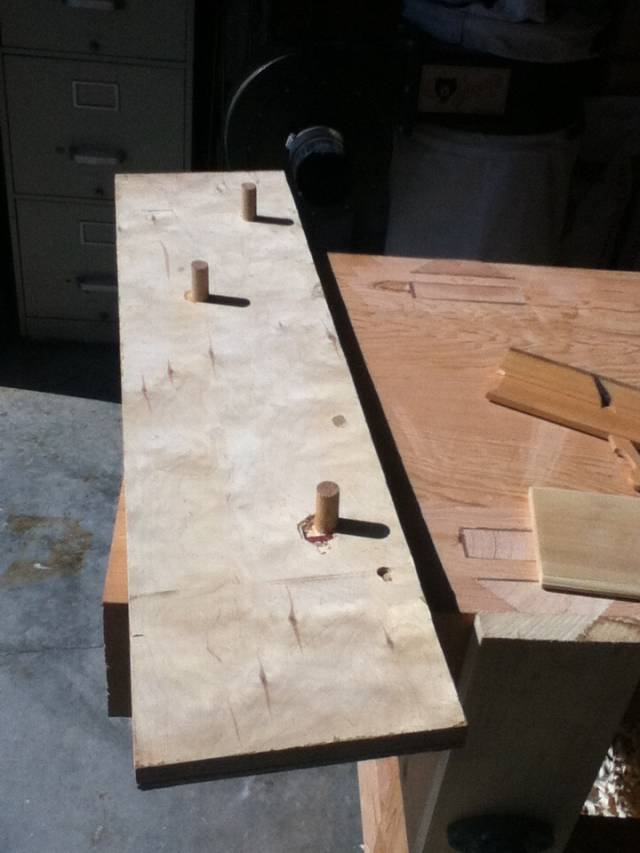 After cutting off the old pegs from the underside of the planing board, I used a low angle block plane to make them smooth. Next was to add an oak runner to the side of the planing board to it could be clamped in the leg vise to lock it in place while using it.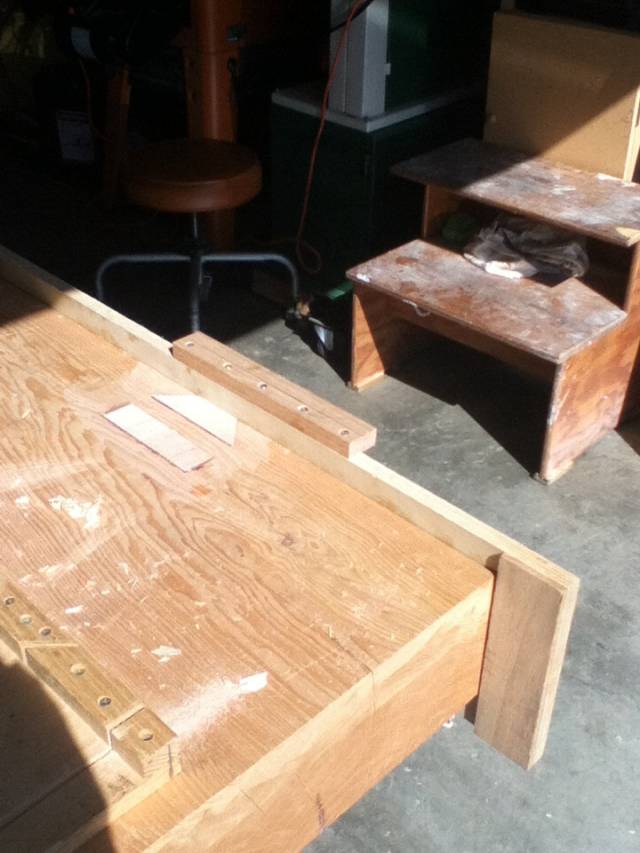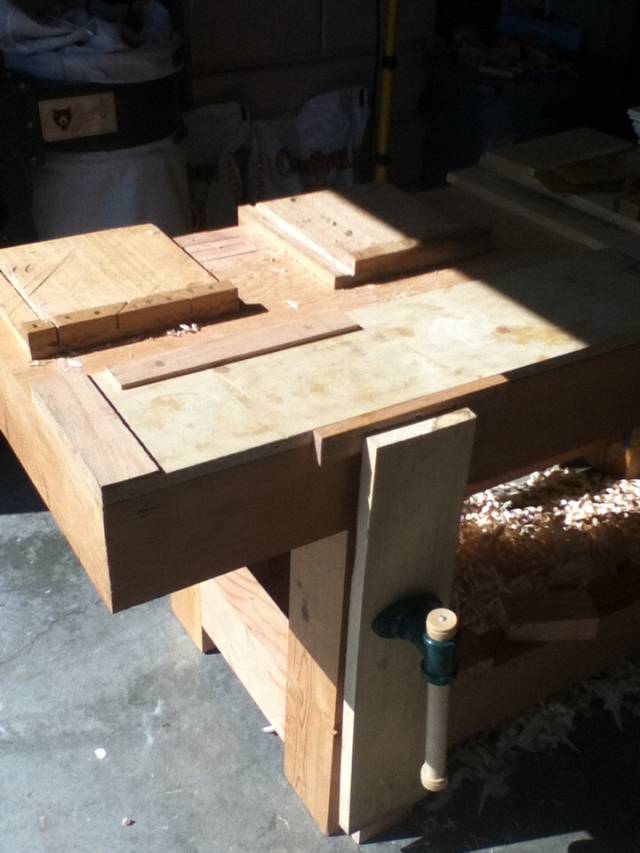 I also rough cut the two pieces I will glue up for the leg vise chop and cut the board that will become the sliding deadman.
View all parts of My Roubo Bench Journey »