My Roubo Bench Journey #33: 2 Posts in 1 Day...WTS? (What The Schwarz)
So in Blog Post #31, I lament about the leg vise wood chop moving and how I did not want to install a parallel guide to fix that issue. While purusing thru Chris Schwarz's "The Workbench Design Book", page 249, talks about a woodworker who doesn't use a parallel guide on his bench. The guy says he left the wood chop long so that it would not swing from side to side. Funny thing is that is exactly what I decided earlier today when I was rough cutting the boards for my leg vise. He also talks about using a 3 sized chunk of wood hanging from a piece of twine to use as a standoff-brilliant!
I also found several of my old planing appliances used on my last workbench. Most had dowels in them, I had to either cut them off or knock them out so I can use them on the Roubo. Here are a couple of them including a planing board I posted in my earlier update from today.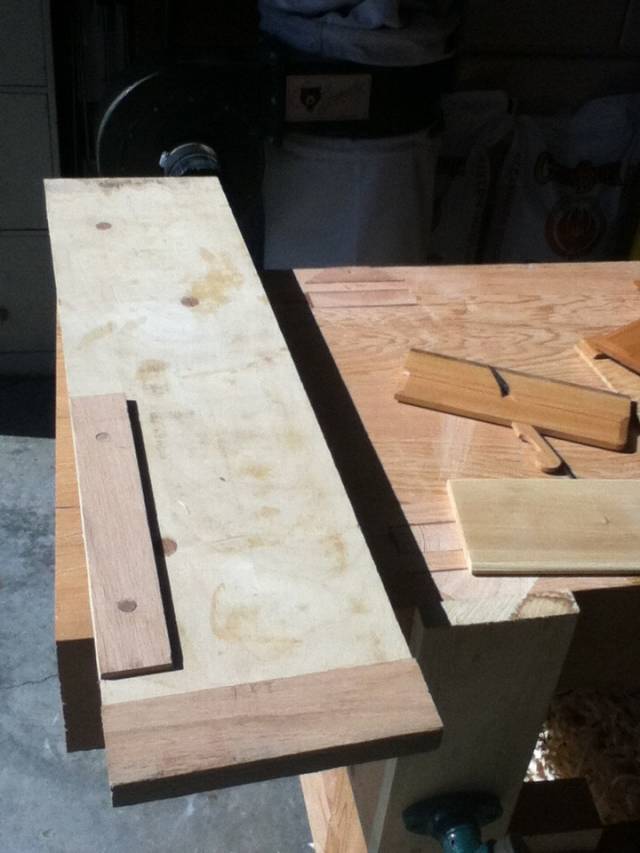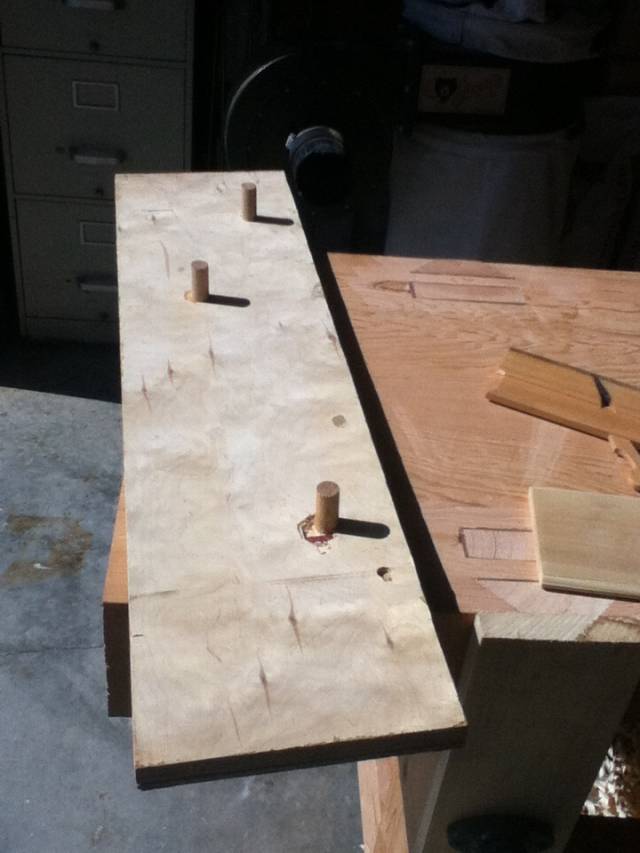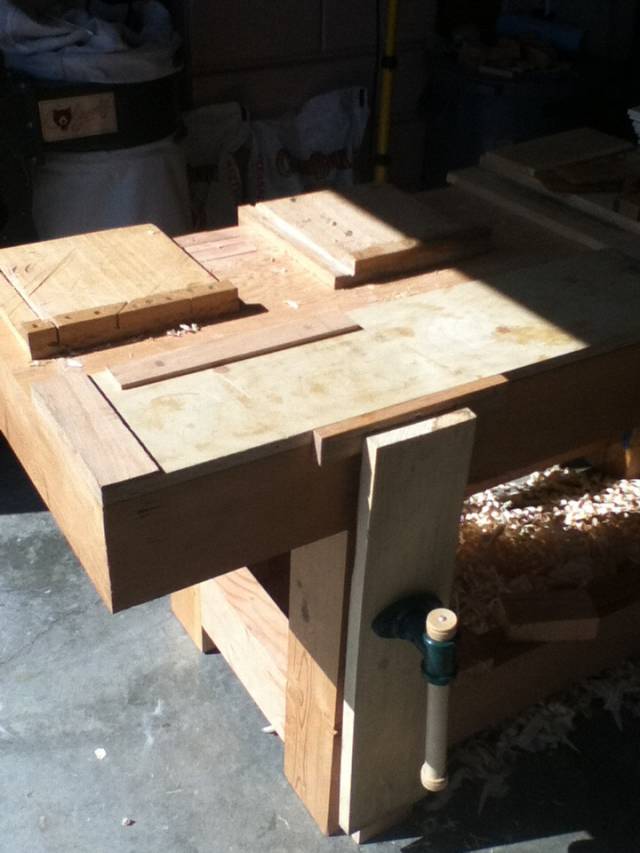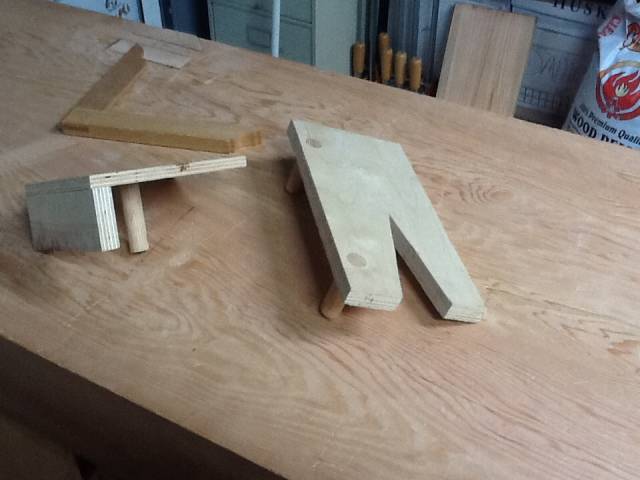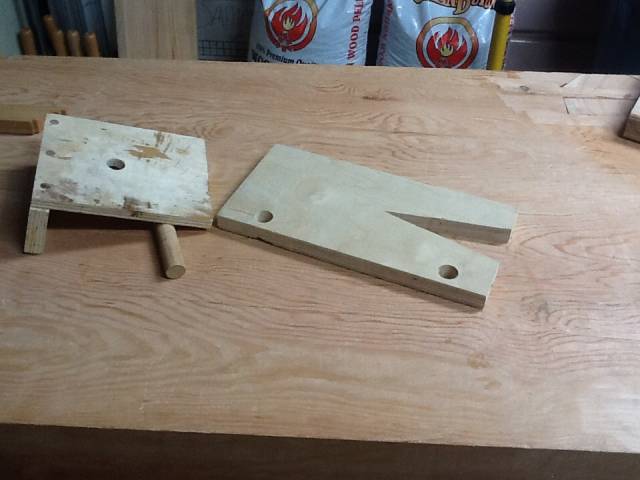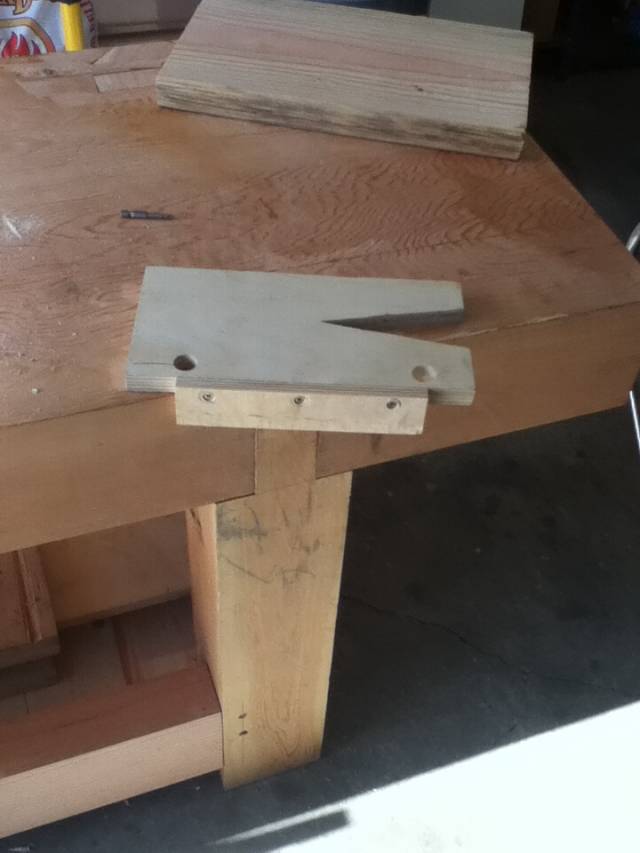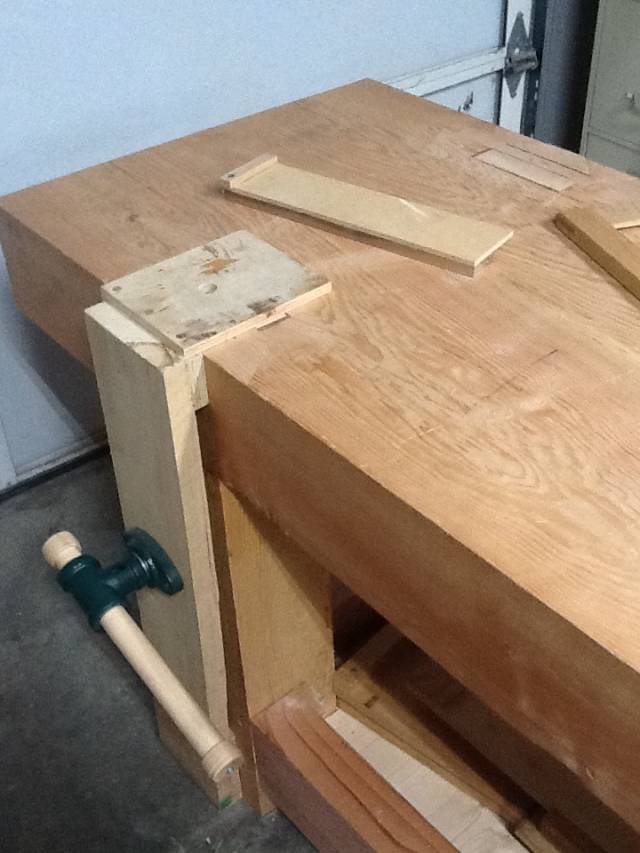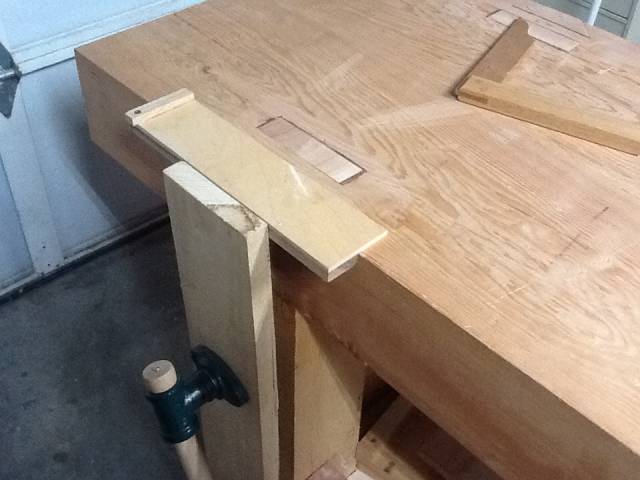 View all parts of My Roubo Bench Journey »