My Roubo Bench Journey #34: Swiss Cheese...My Old Workbench
Here are a couple of pics of my last workbench, not too pretty…
The old bench was too tall for hand work, too wide for hand work and most of the bench top was unusable since I couldn't get to it, my old garage was way to small and way to over packed.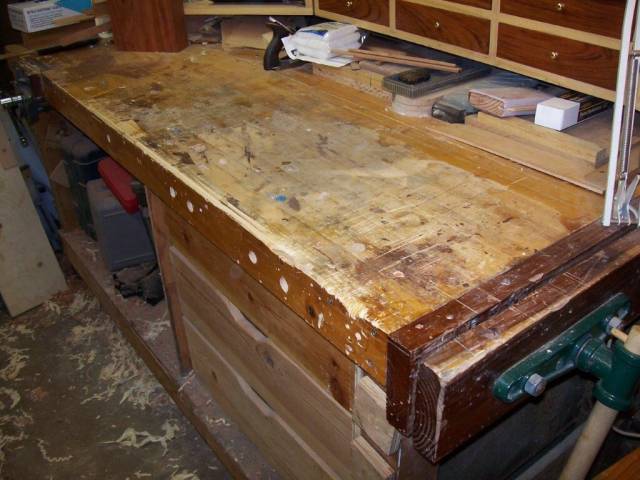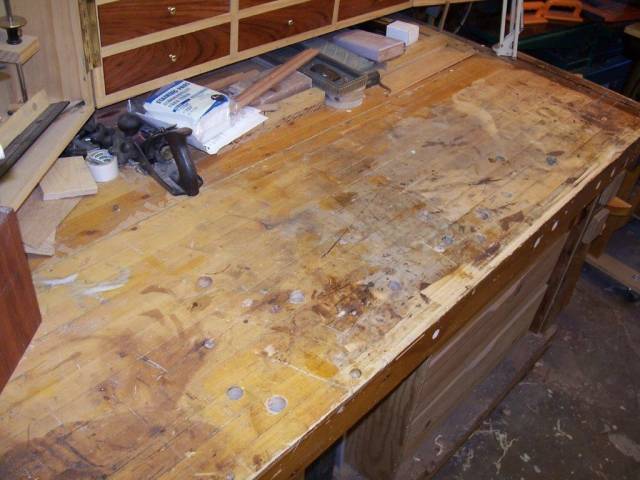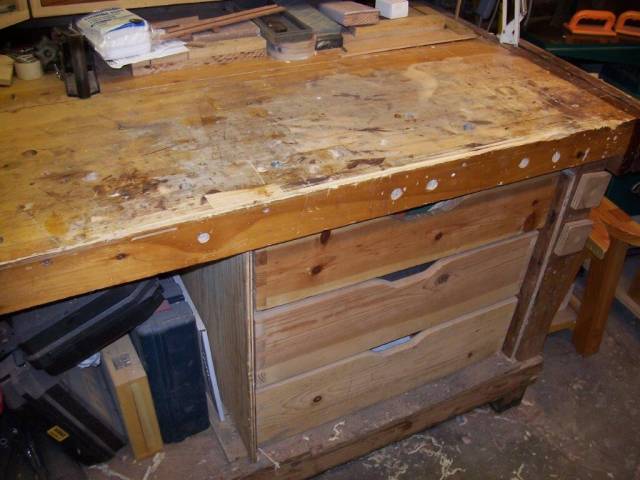 It is hard to see all the holes due to the stains, this bench also served as my assy and finishing bench. Once I get this new garage cleared out, I intend to build an assy bench that is higher then the Roubo. It won't be anything fancy just utilitarian to keep the Roubo from looking like my old bench.
View all parts of My Roubo Bench Journey »