My Roubo Bench Journey #35: All......Most......There.......
I startd out finishing up the Sliding Deadman that I roughed out yesterday. Here I am using the bench hook as a planing stop since my one planing stop wasn't wide enough for the deadman.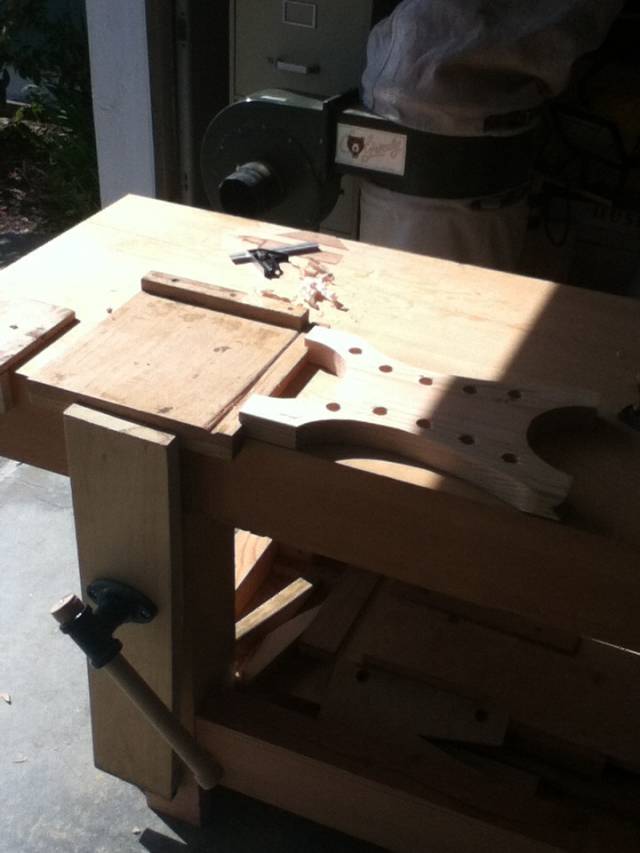 I had to use the scroll saw to cut the curves on the deadman since my only small bandsaw blade is solid rust. Then I used a spoke shave to ease the edges.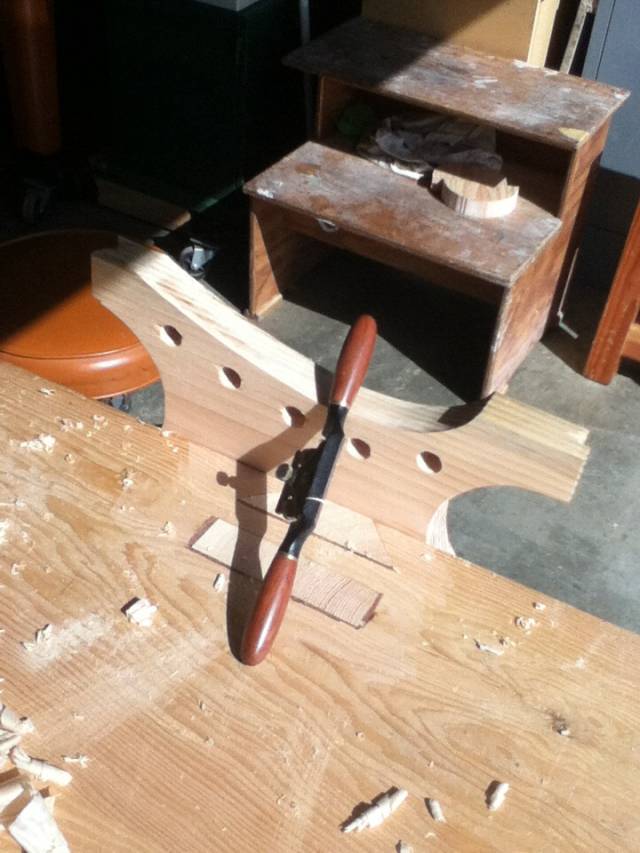 I cut the bottom deadman rail on the tablesaw yesterday and installed it today.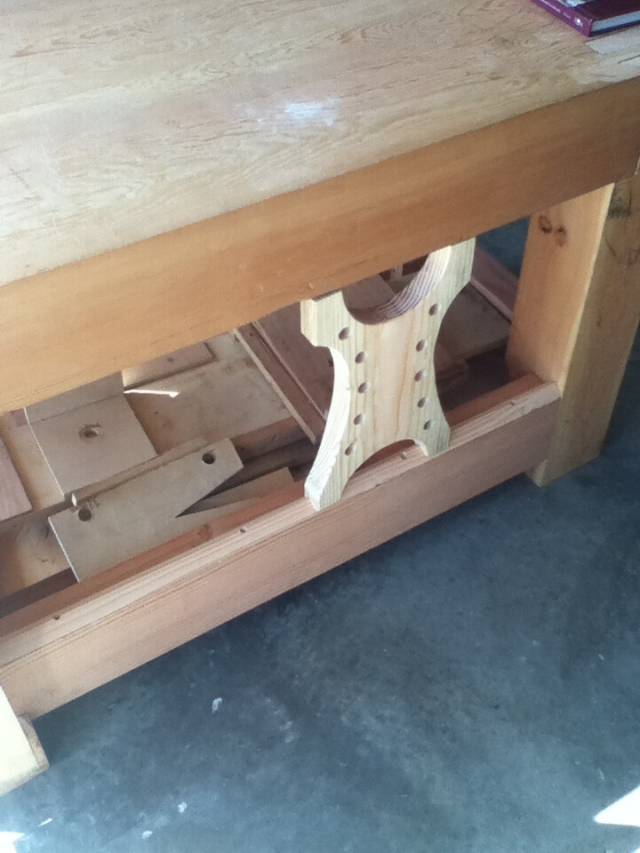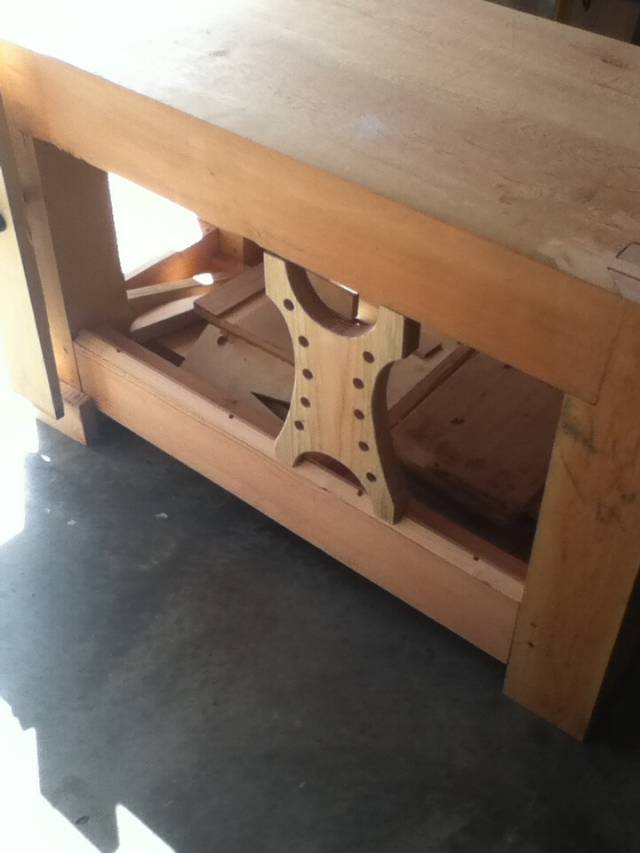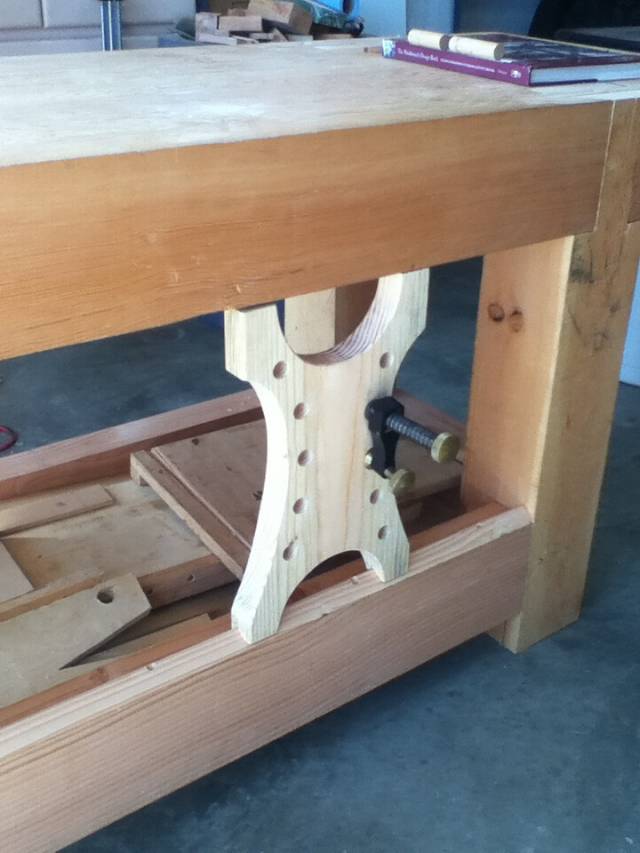 Next up was the leg vise chop. I took it out of the clamps, removed the screws and hand planed both sides flat.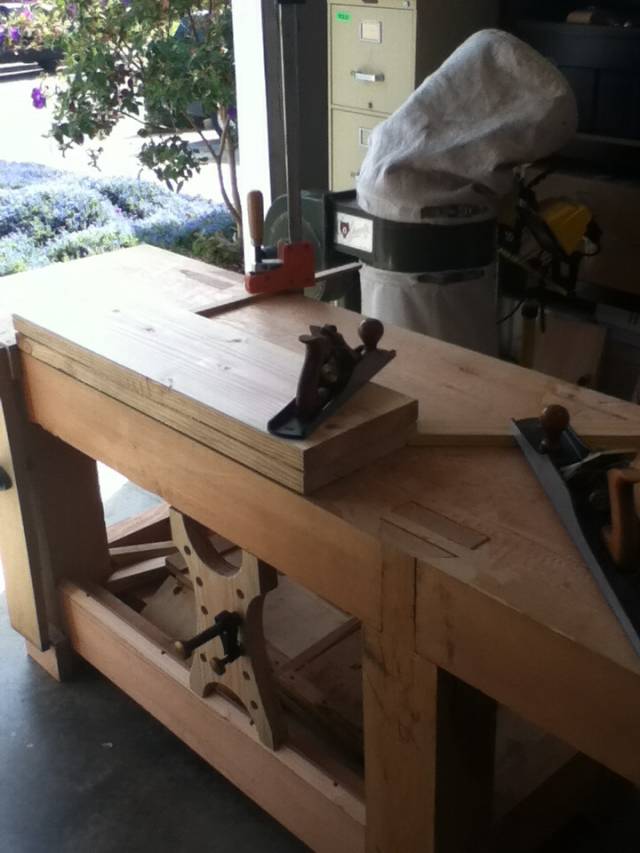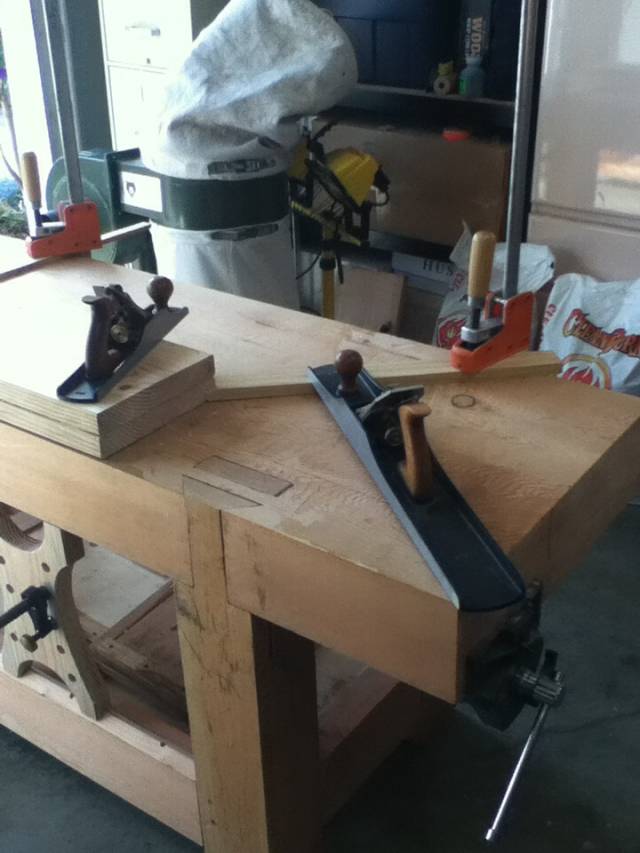 Next I used a hand saw to cut off the waste on the upper outer edge, ala CS on his French Oak Roubo Workbench. Then I used a Jack Plane across the edge to smooth out the curve, followed up with a sander which was also used to ease all the edges of the leg chop.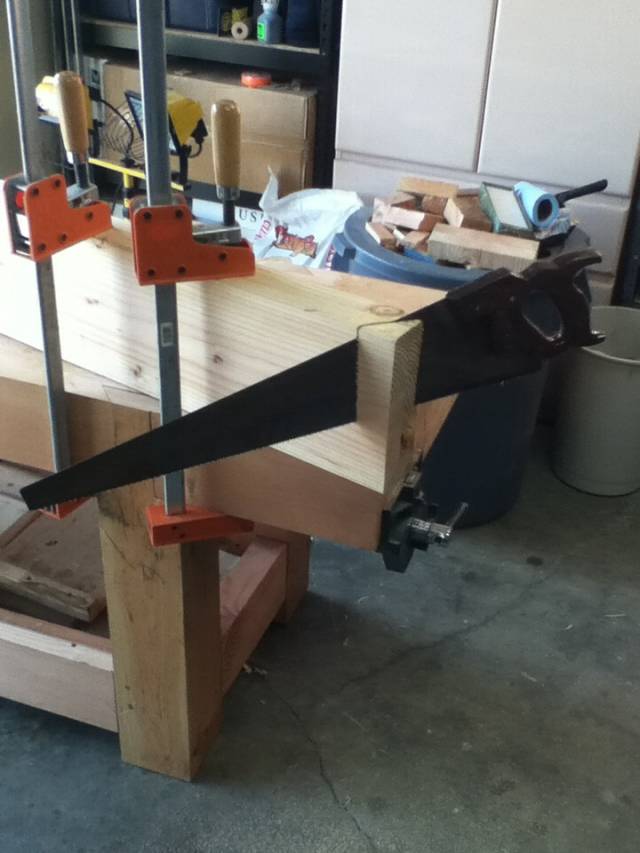 And here it is with the new leg vise chop installed, works like a champ!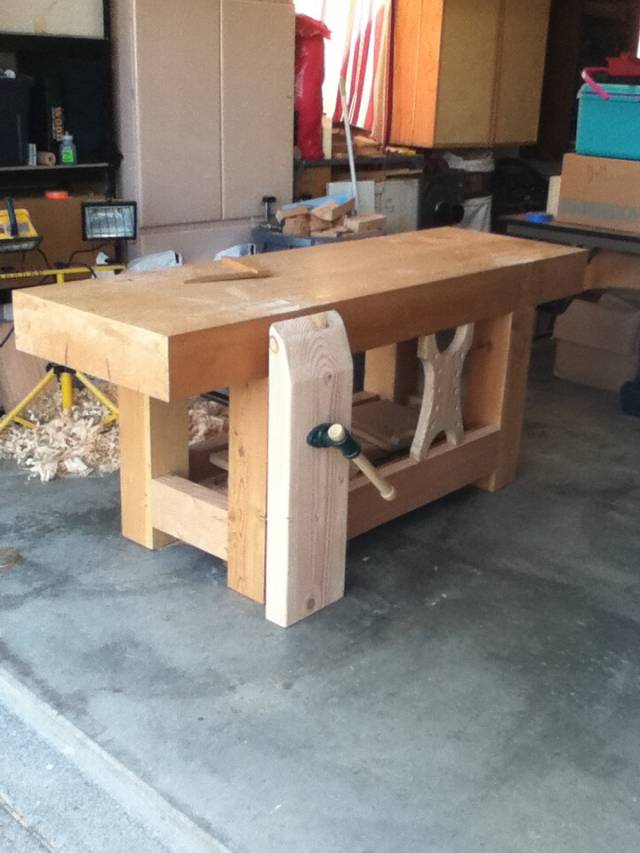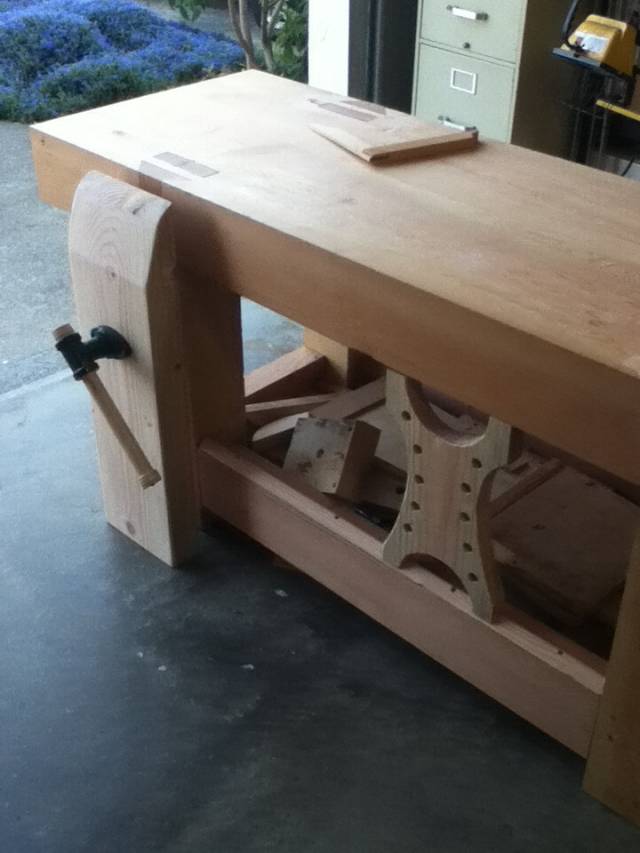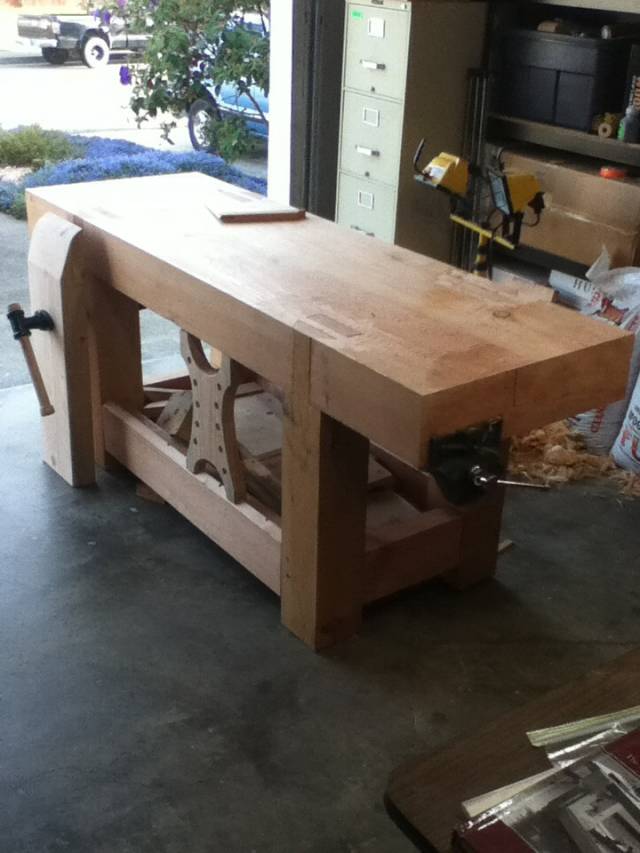 It feels and looks more like a completed workbench now. Just have a couple of things left to do:
Lay the bench on each side so I can flatten the sides one more time.
Flatten the top.
Add the wood chop to the tail vise.
I can't believe it is almost done :0)
View all parts of My Roubo Bench Journey »