My Roubo Bench Journey #36: Production Finished
I completed the last production item for the bench this afternoon. I trimmed down the tail vise on the bandsaw, then used the bandsaw to add a little decorative curve on one end. Then hand planed it smooth and used a rasp and float to smooth out the curve.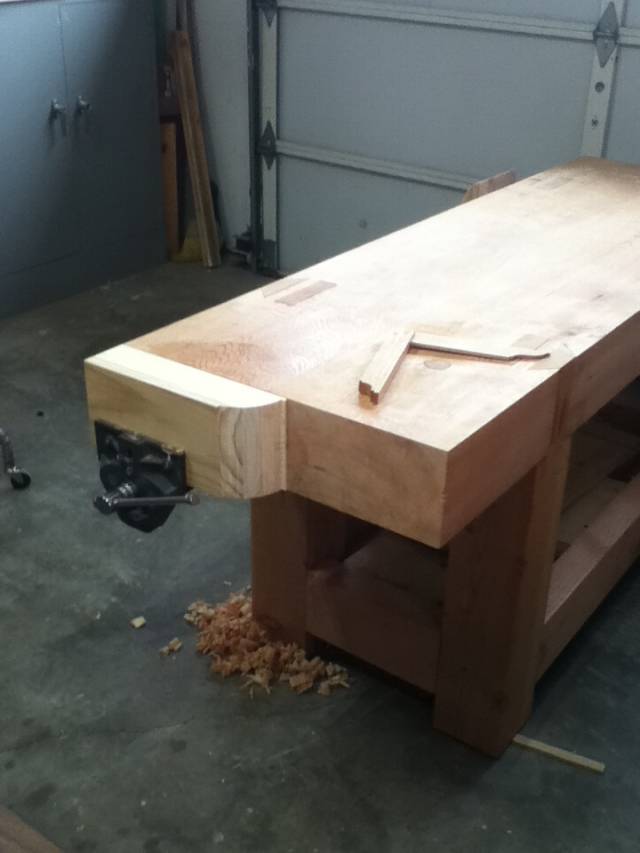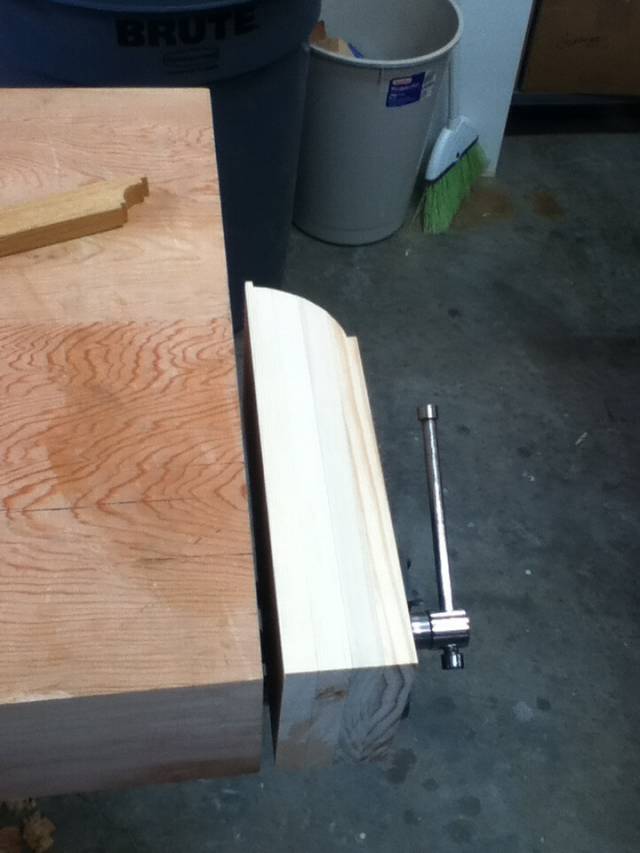 I do plan on adding leather to both vise chops at some point.
I will also trim down the leg vise chop sides once the bench gets placed in its permanent position in the garage.
Thanks for following along, as this is my last post for this project.
View all parts of My Roubo Bench Journey »