Stanley 246 Miter Box Rehab #1: Nice Surprise and Assessing the Need
I have been keeping an eye out for one of these for some time now. I stumbled across this baby at a garage sale this morning, only $10. I can't wait to get started in rehabbing this, but a couple of other projects will come first.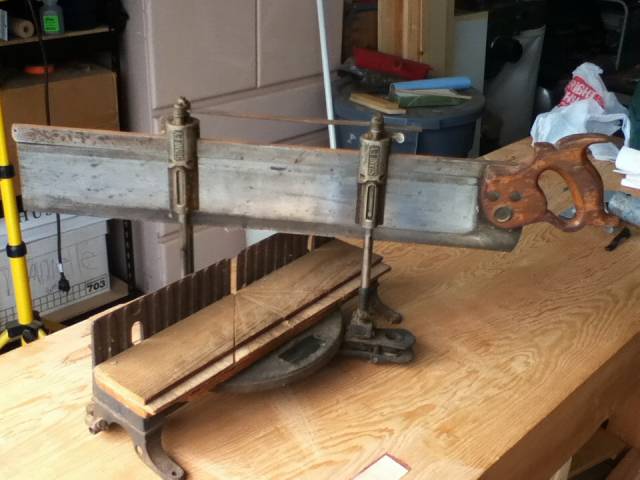 I was very surprised at the condition of the unit. The saw has very little rust, is very straight and should clean up nicely. I am going to have to investigate how to get it looking new with out damaging the nameplate etching.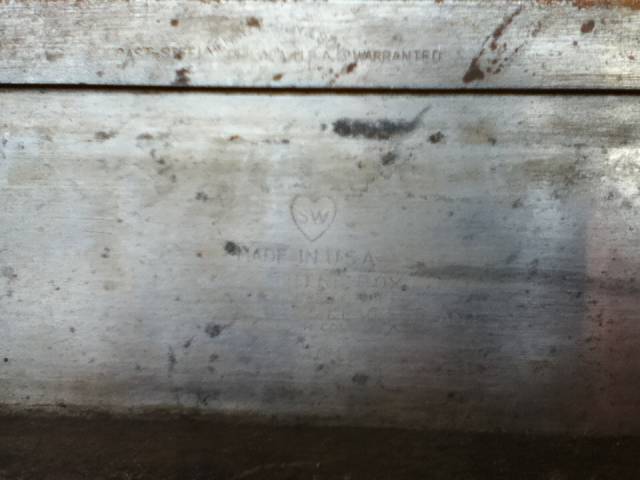 The handle was broken in 4 different places and has a screw down thru the middle of it, so the handle will be replaced at some point.
It has the original name plate but needs to be cleaned and brightened.
The miter box is missing some of the common parts that most of these boxes are missing: the stock guides, the length stop stand and rods, one of the pointed leveling screws and one of the adjustable spurs, but they can easily be replaced. I plan on disassembling the whole unit, replacing the wood bed, scrub it down, lube it and put it back in service.
Part 1: Nice Surprise and Assessing the Need
View all parts of Stanley 246 Miter Box Rehab »