Shaker End Table #1: Mahogany Shaker End Table, the beginning
I hadn't thought about blogging about this build until Smitty asked about it on LJs, so I figured why not.
I volunteered to make this table for as a raffle prize for a non-profit organization's convention later this summer. I have built several of these for my kids, one in Mahogany and one in curly Maple. Both of those were done using hand tools only, but this build will be a blend of both hand and power tools. I already had several pieces of Mahogany that I had picked up from several years ago in San Diego. I only needed to get a new piece to cut the legs. Unfortunately, there are no lumber yards anywhere near us. Searching the internet showed one that sounded promising, Almquist Lumber in Arcata, CA. So we drove the 2hrs South into CA and we rewarded for our persistence. Finally! A real lumber yard. They had everything a good yard should and plenty of it :0), plus the prices were reasonable.
I found a good sized piece in the cull pile for $15 and jumped on it, hindsight will show I should have been more patient :0(
Here is a pic of the board, and while we were there, I picked up a stack of Ponderosa Pine to use for my next project, Stacking Monticello Bookcase for our youngest daughter.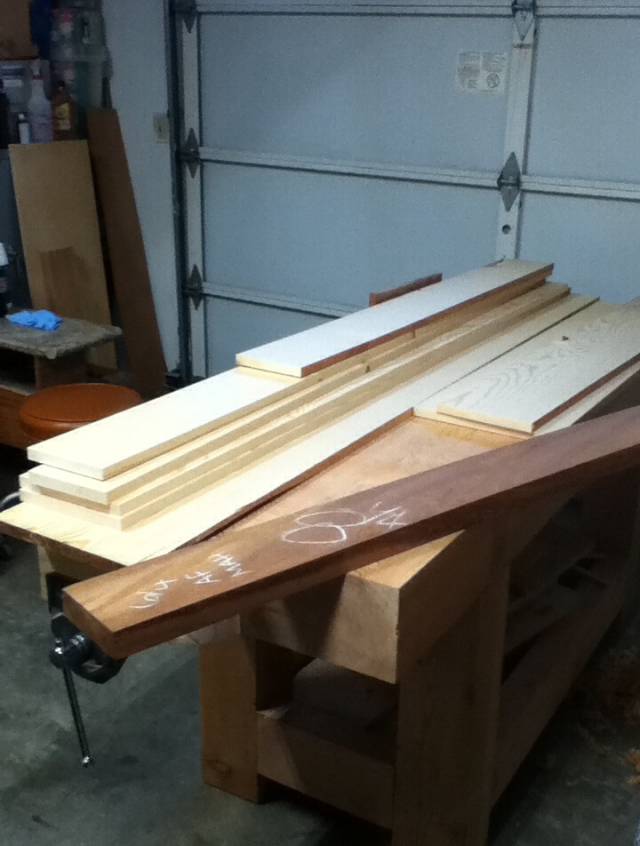 Here is a pic of the board that will be used for the top, aprons and front, it is the board on the left.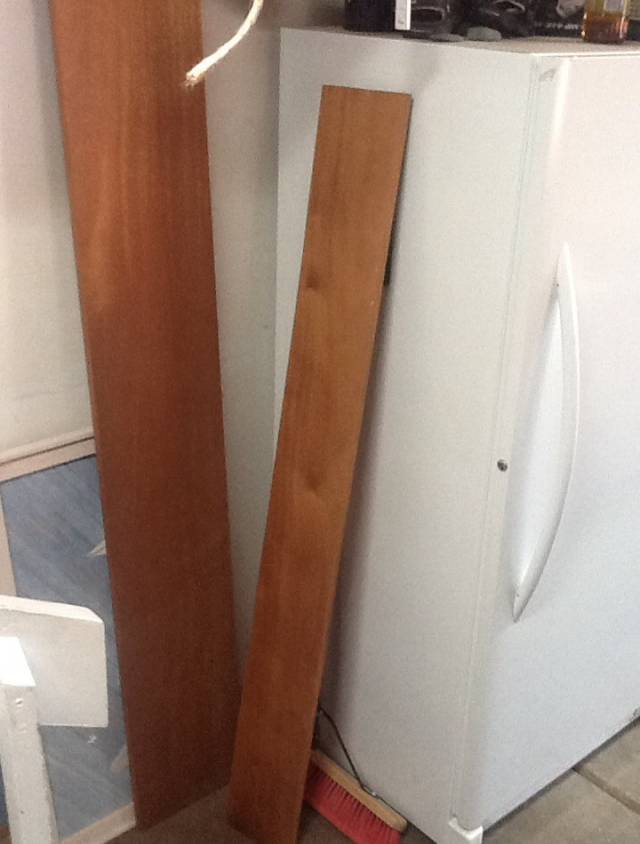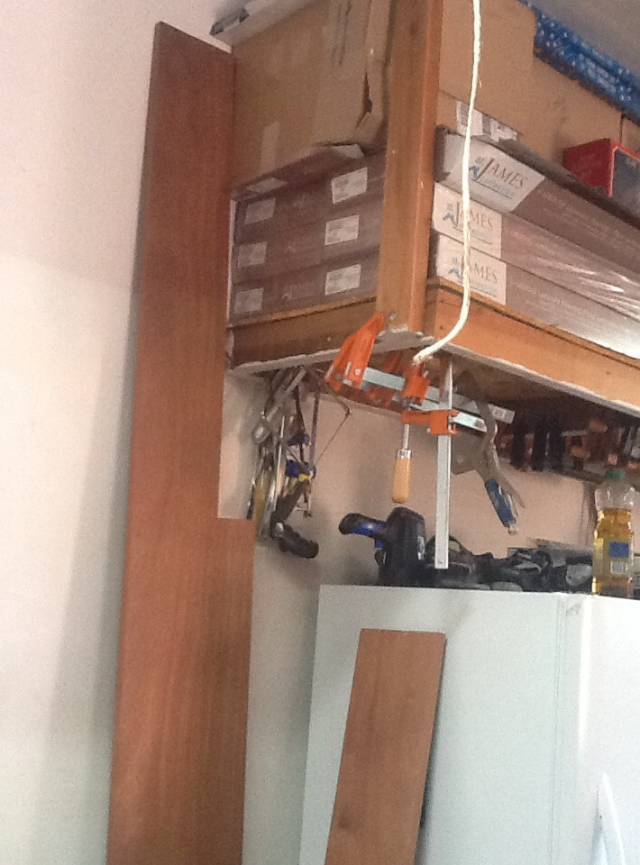 Part 1: Mahogany Shaker End Table, the beginning
View all parts of Shaker End Table »