Shaker End Table #2: This is what I get for being cheap
Since I wasn't planning on blogging this build, I don't have any pics of me processing the wood.
Before starting this build, I decided to finish rehabbing an old Bailey #4 1/2 I picked up a few years back. The bladed is pitted but it sharpened up nicely. I hand sanded the old paint and finish from the knob and tote, just used a coat of Tung Oil on it so far. I used Evaporust on all the metal parts to get rid of all the rust. The bottom of the sole is not flat, has a hollow as you can plainly see and there is some severe pitting at the back of the sole.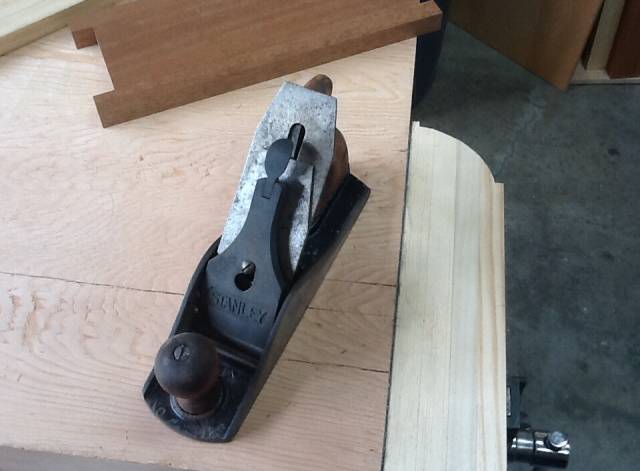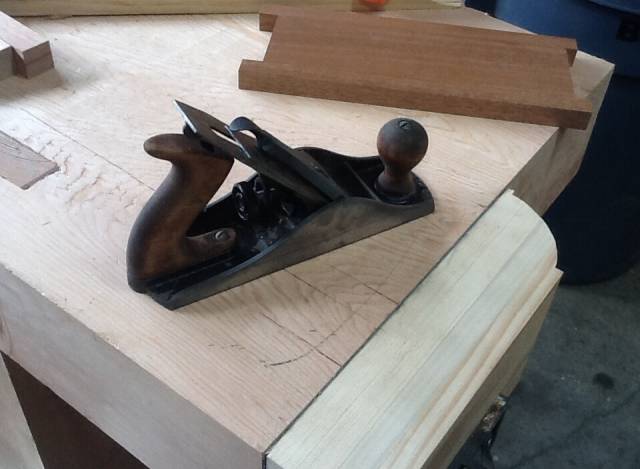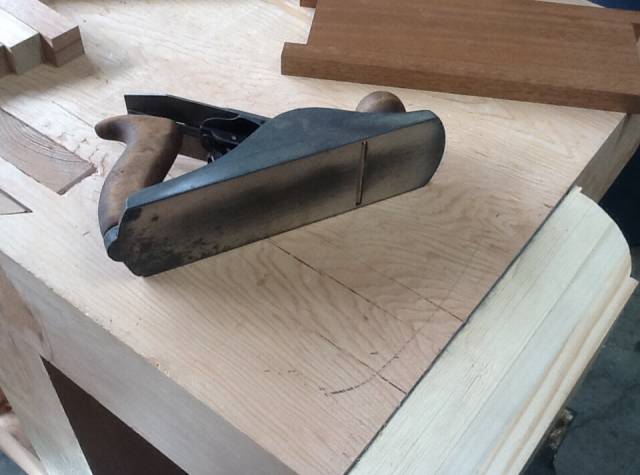 I will eventually go back and flatten the sole.
I also need to sharpen my other planes before getting to far along, so that may be my project for today, sharpening.
I decided to use the bandsaw to rough cut the leg board so that I would have as much material as possible for the legs. Unfortunately the last leg only had about 1/8" of material in excess of the final dimensions. Which turned out not to be enough material since all the legs decided to cup and or twist after the bandsaw. I did not look closely at the board when I bought it, it was not rift sawn, as it should have been. As much as I tried to hand plane the legs back into submission, there just wasn't enough material leftover.
So instead of trying to force the issue and be unhappy with the results, I punted and drove back to the lumberyard and picked up another board. This one was rift sawn and looked great, plus it had plenty of room to get all the legs, plus extra.
This pic shows the four legs from the first board and the new board next to it, ready to be processed.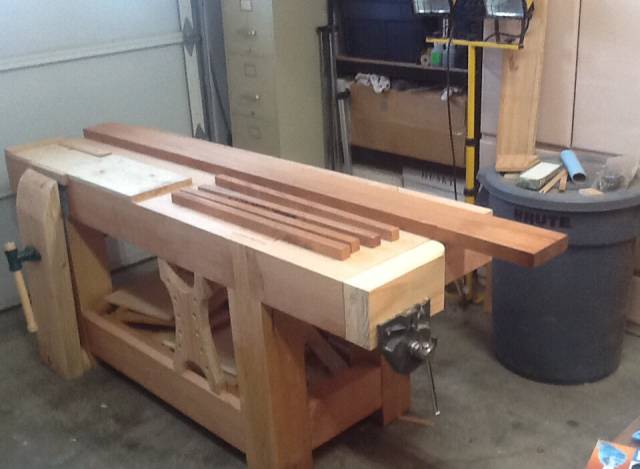 In the background, behind the floodlights, you can get a glimpse of the rough sawn pine board that will be used for the drawer bottom, sides and back.
Yesterday, I used a handsaw and mostly the tablesaw to cut out all the pieces for the table. In the pics, you can see the battens in place that I used to hand plane the leg board into shape. It had some cupping and slight twist, the LN #5 & #8 made quick work of any issues.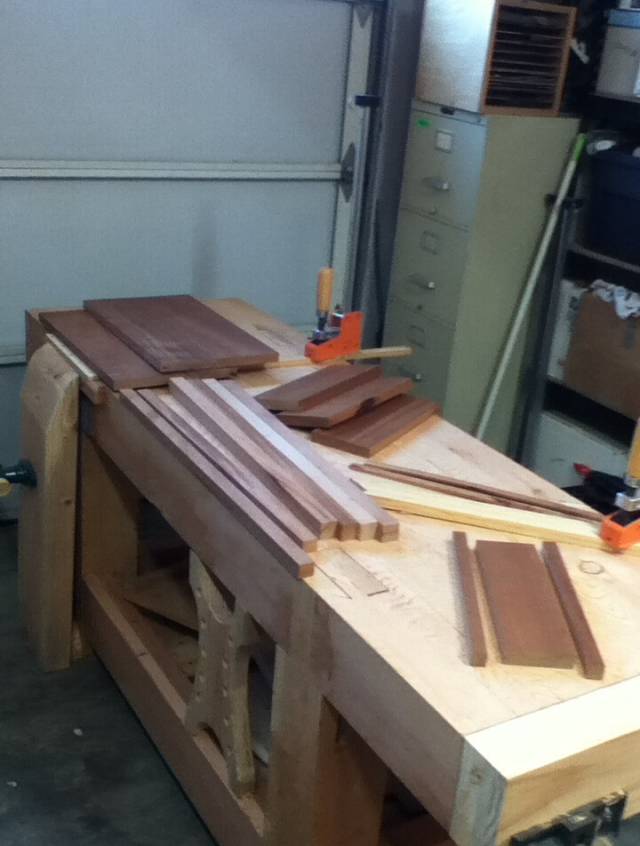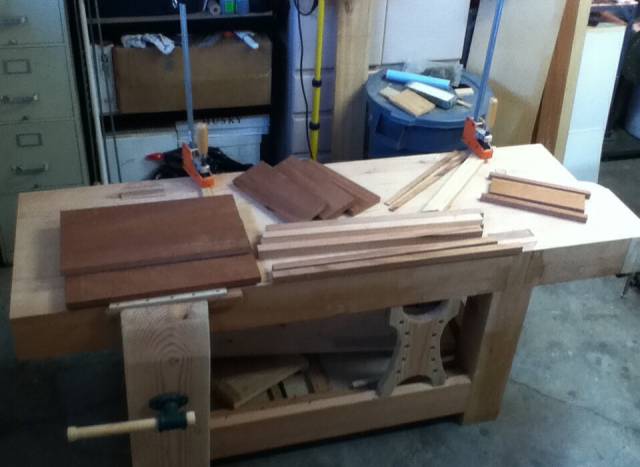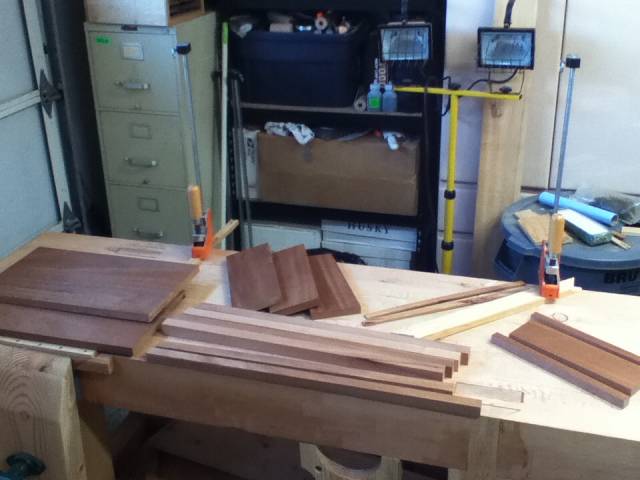 I will be hand planing the two pieces on the left before gluing them together for the top. I will be hand cutting the mortises and tenons for the legs and aprons. Also using hand cut half blind dovetails for the drawer. And hand planing the taper on the legs and underside of the top. So don't expect to use any more power tools except possibly a sander, if needed.
View all parts of Shaker End Table »