Shaker End Table #6: Mortising Front Rails, easy does it now...
After a long layoff, I resumed work on the table by mortising in the front lower and upper rails. First I defined the shoulders and then I had to cut the rails to length, needed to take off 1/16th.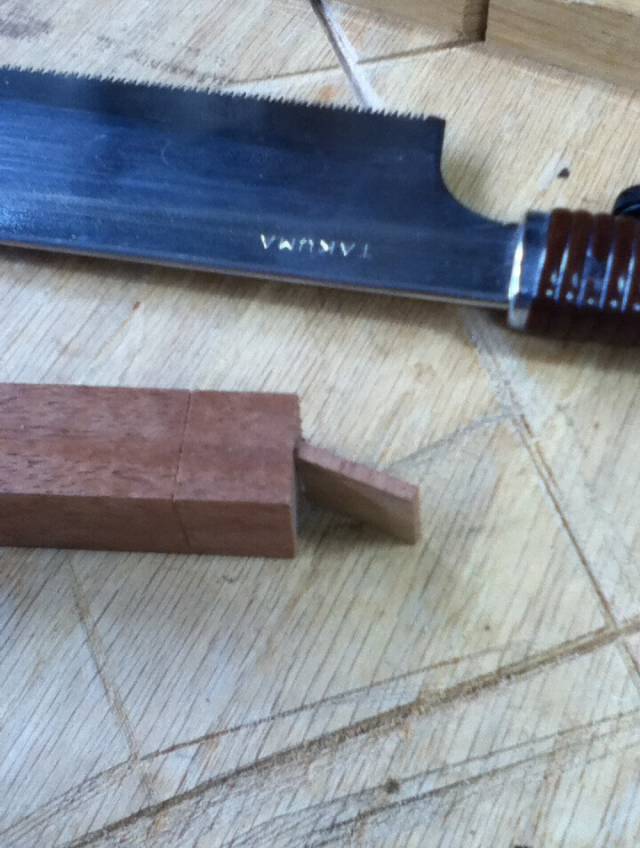 Next was to mark out the lower rail mortise, it is easy to make a mistake, so triple checking is best for me ;0)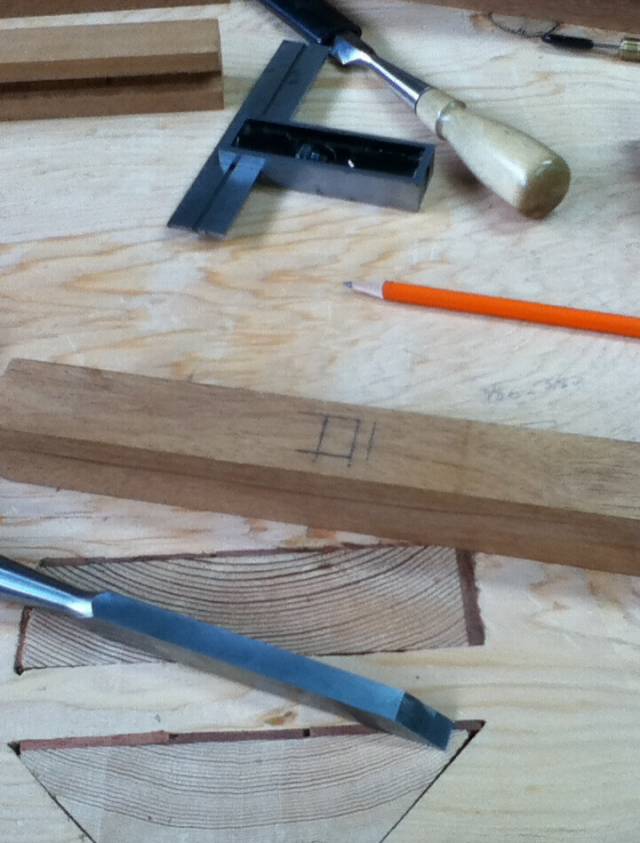 The mortises and tenons for this rails are easy to screw up and can easily be damaged by over aggressive chisel work. So I try to slow down here, especially when using a soft wood as Mahogany. There is no hurry here, so I take my time in slowly knocking out the mortises.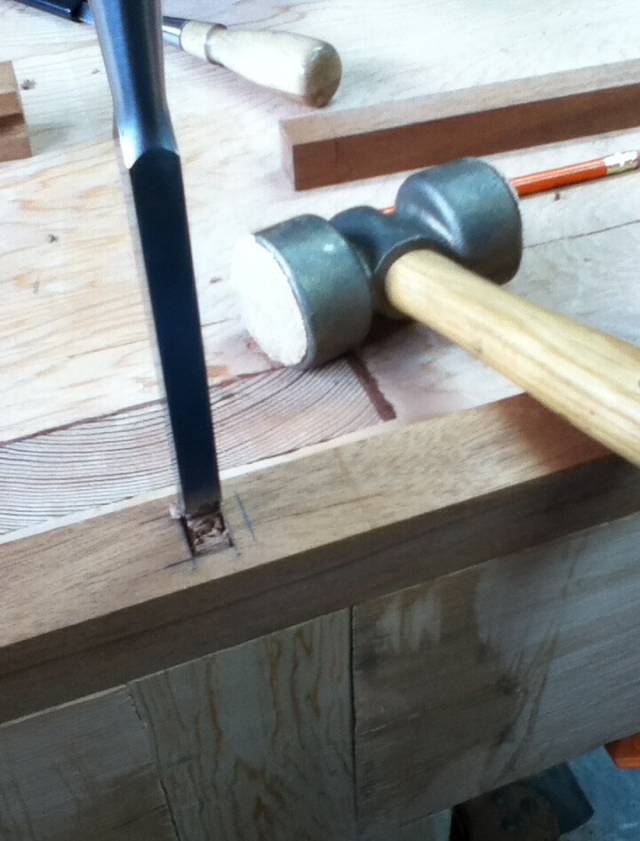 Care is needed also because the lower rail mortise comes out into the existing apron tenon mortise.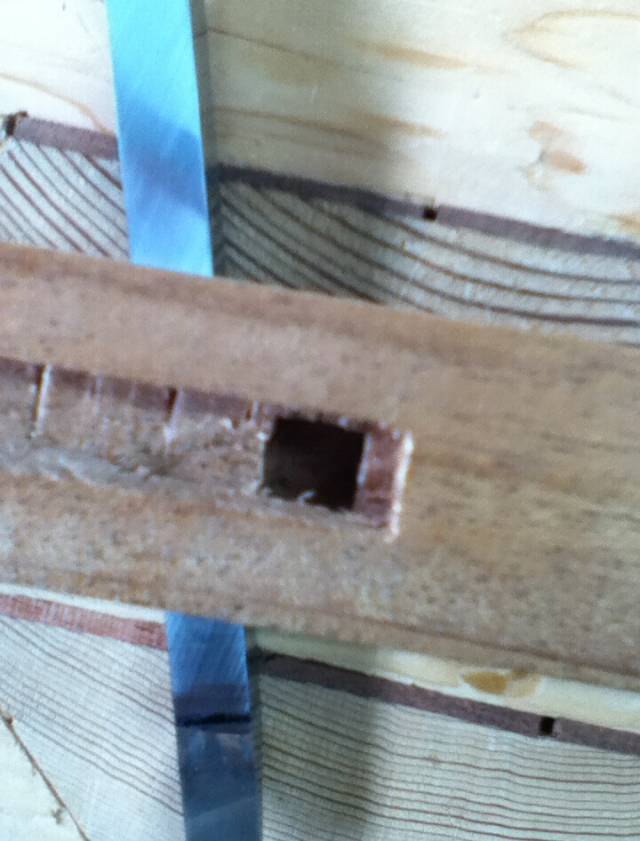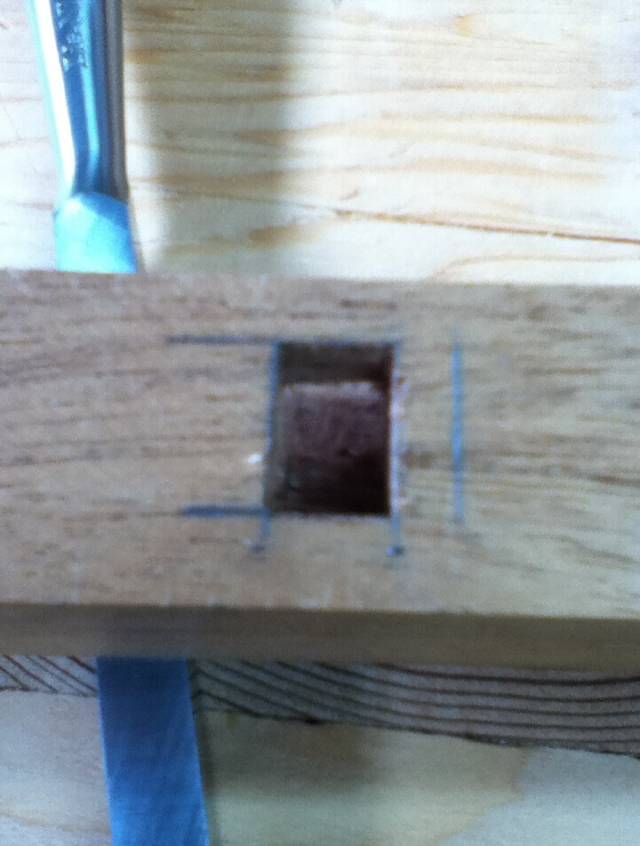 The instructions actually call out to taper the legs and glue up the two side panels before doing the front rail mortises. I do it a little out of sequence, which requires going back and cutting the apron tenons out of the way for the front rail tenons, but I don't mind.
I used a hand saw to cut away the waste on the lower front rail to get the tenon to 3/8 × 5/8 × 3/4. Here is the dry fit.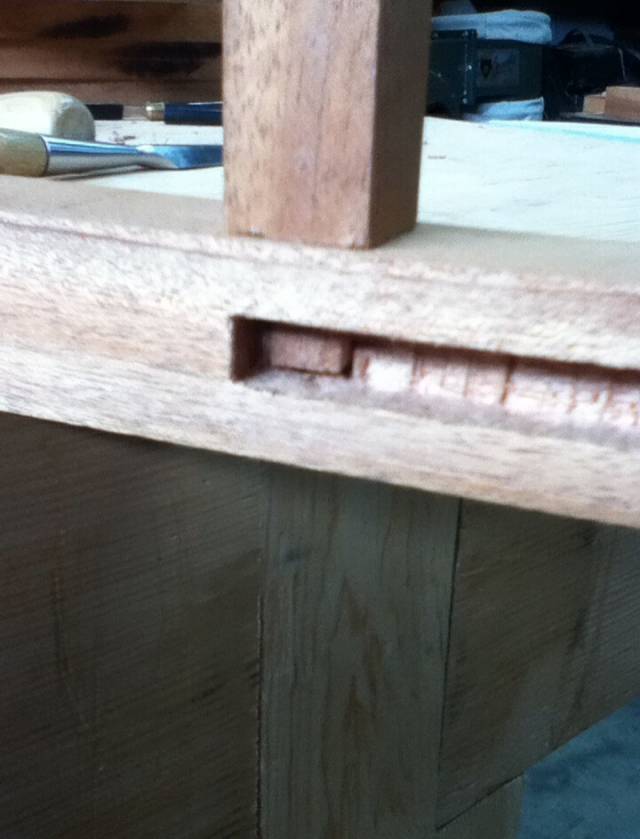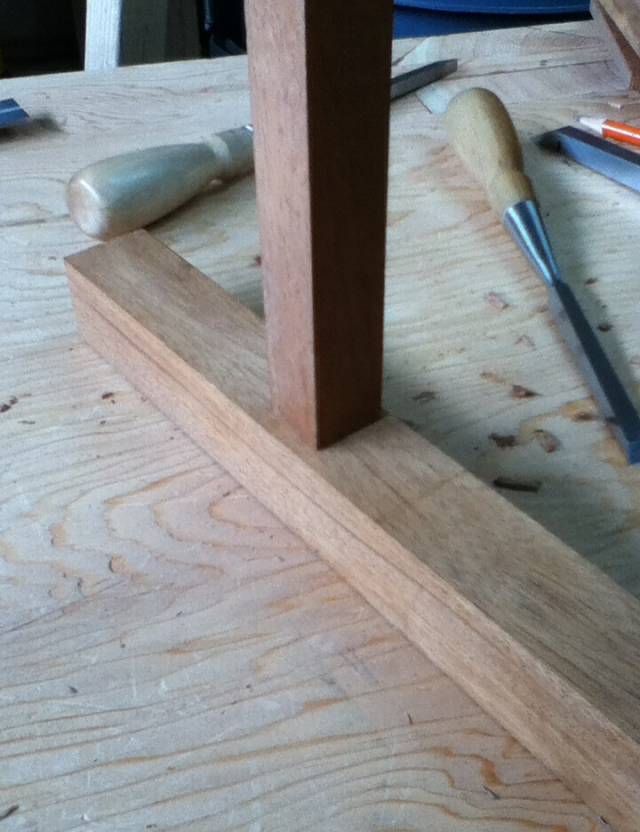 Second leg lower front rail mortise.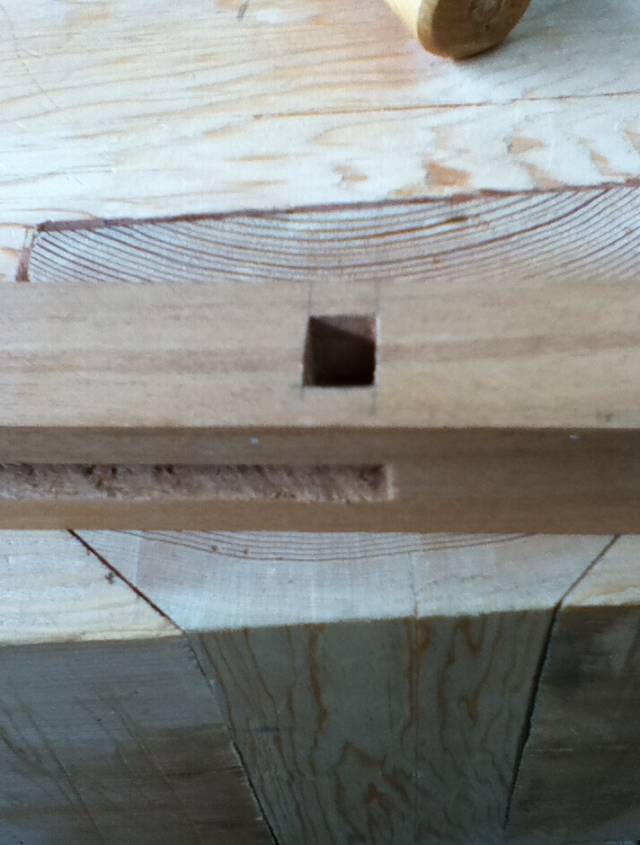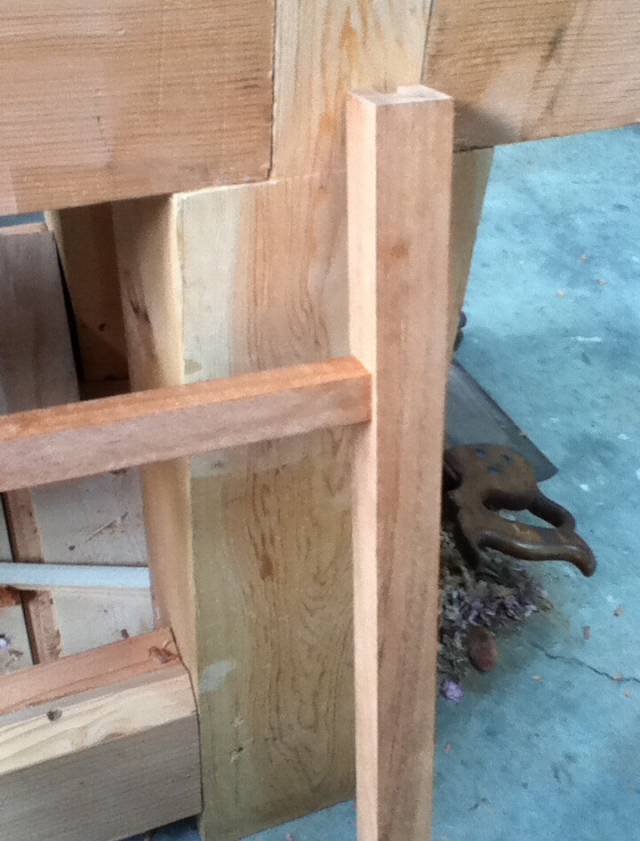 Now onto the upper rail dovetail mortise and tenon. The upper rail calls for a 1/16th shoulder on three of the sides. I used a rabbeting plane vice the hand saw. Next was to cut the dovetail tenon, I laid out an 8 degree slope. Since there wasn't much waste to remove, I cut the shoulder depth, then I used a wide bevel edge chisel to pare down to the slope line.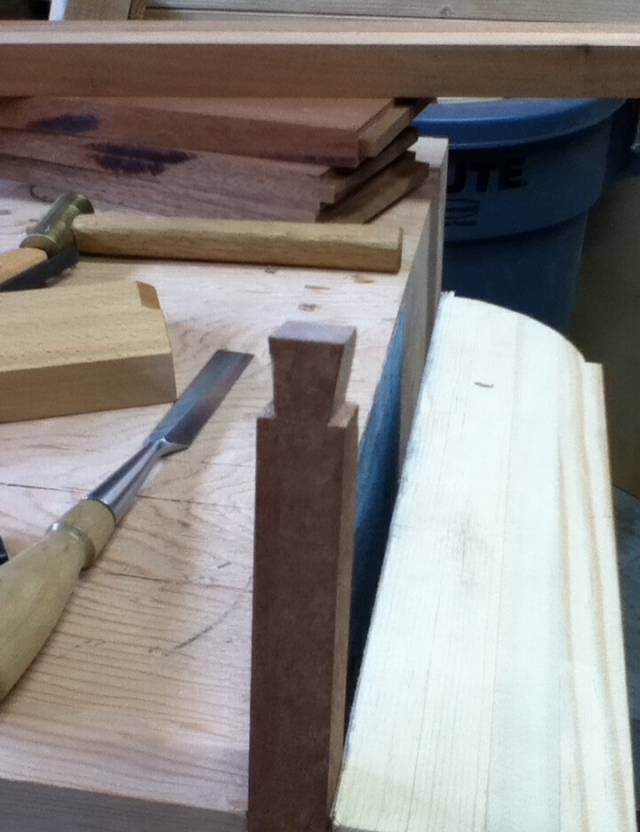 The small shoulder on the dovetail tenon makes it easier to lay the tenon on top of the leg so you can transfer the lines. Then I used the dovetail saw to cut the outline of the dovetail tenon on the leg. I made numerous cut lines btwn the outline cuts to make it easier to chop out the waste. Again, a lot of care is needed at this point since the joint is very weak and can easily split. Small chopping cuts are the order of the day, even with that, it still only takes minutes to chop out all the waste.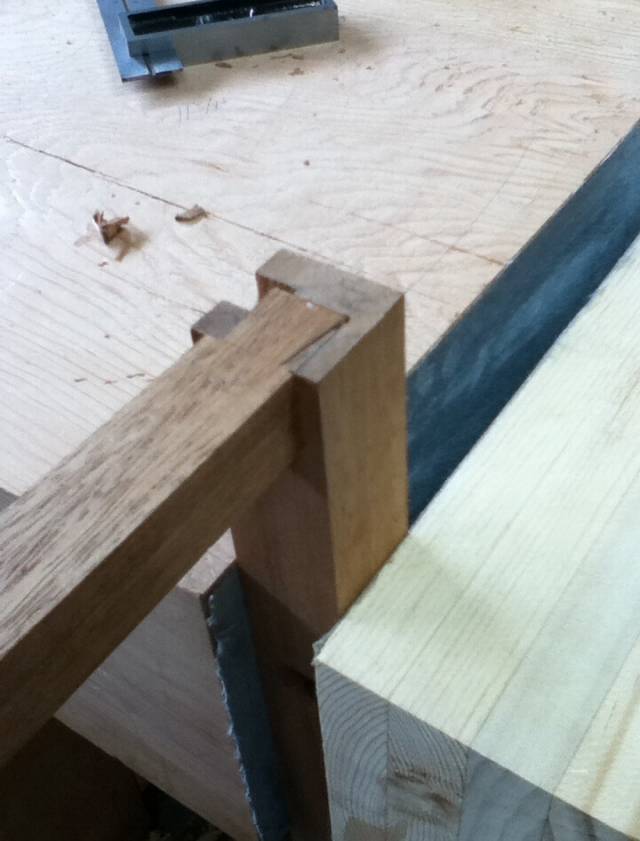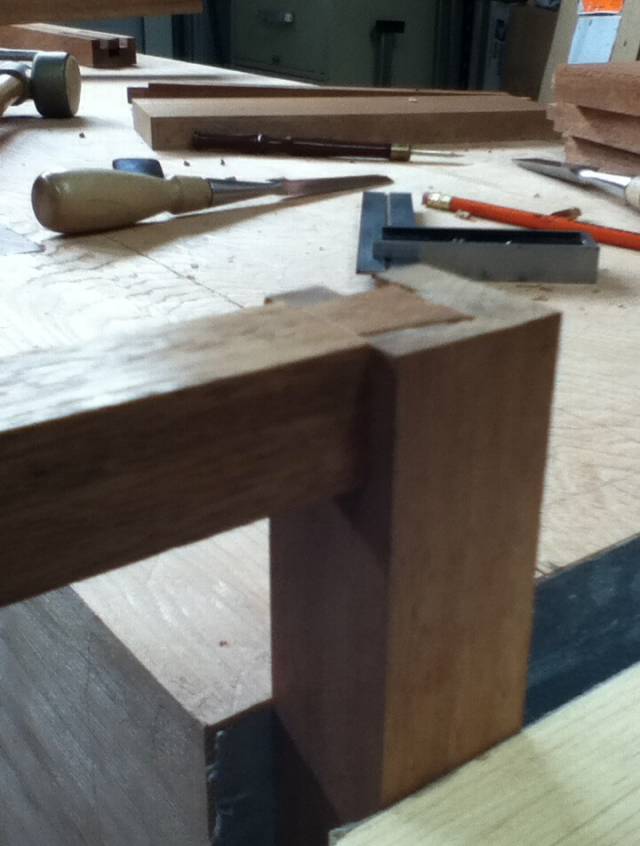 Had to do some paring on the bottom to get the tenon to seat below the top of the leg. Then just repeat the procedure for the other front leg. Afterwards I dry fit the two front rails with the front legs.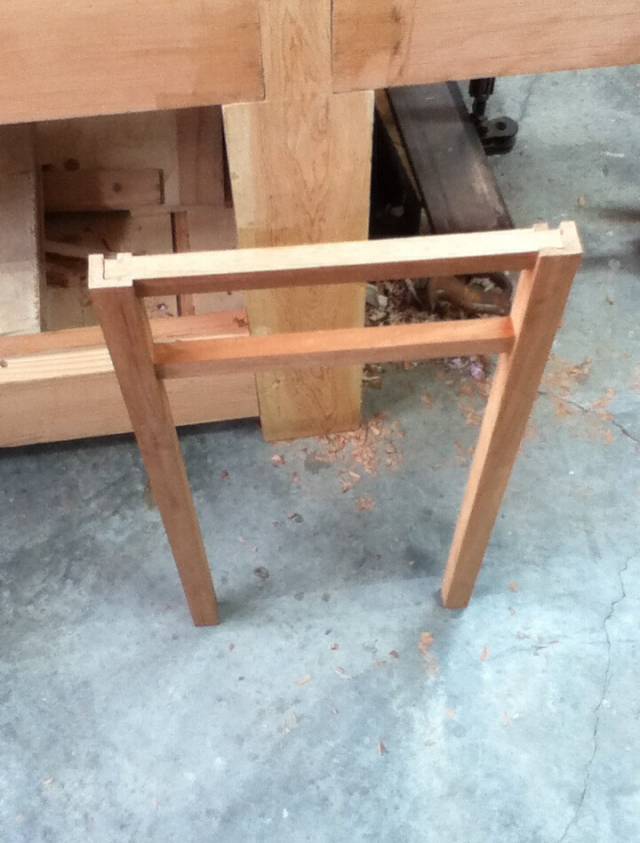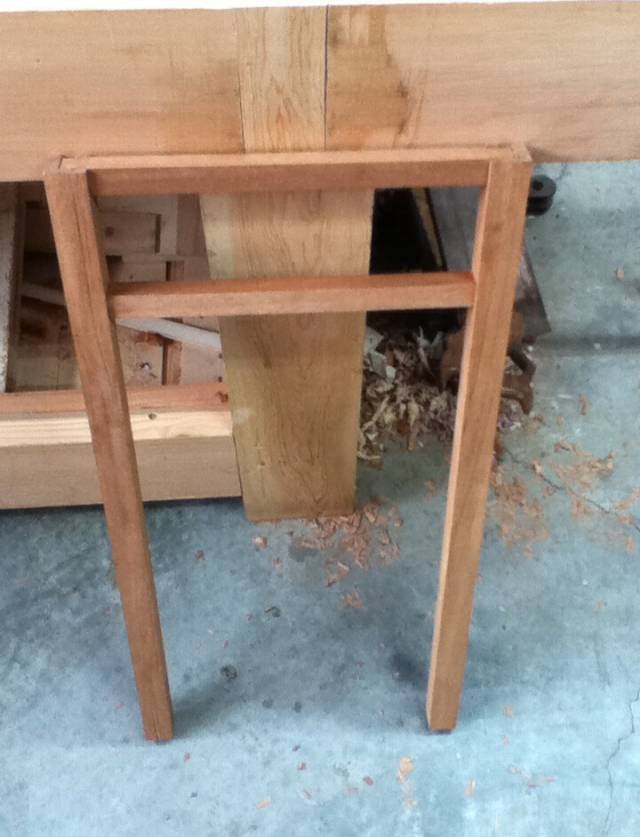 View all parts of Shaker End Table »