Shaker End Table #7: A Little Leg Work
First up was to cut away the necessary waste from the tenons on the two side aprons to accommodate the front rails, now onto the legs.
The finished leg will only be 5/8" square at the bottom of each leg, so I marked out that square on the appropriate sides of the leg. Then measured down 1" from the bottom of the apron and used a straight edge to connect the two marks on the side of the leg. I mark up the two sides of the leg for the taper, so I can see my progress as I am hand planing the taper. I clamp the leg in the leg vise and use a rip saw to cut away most of the waste.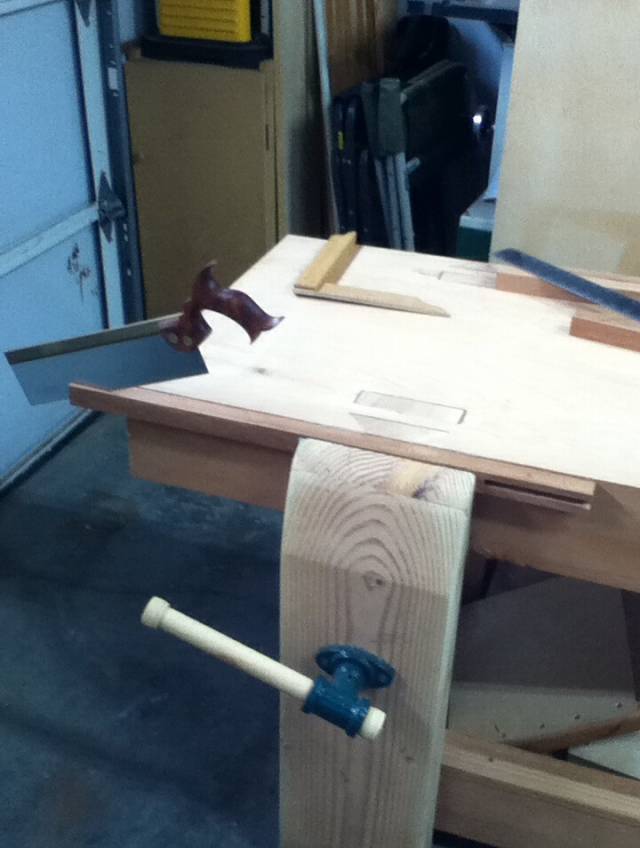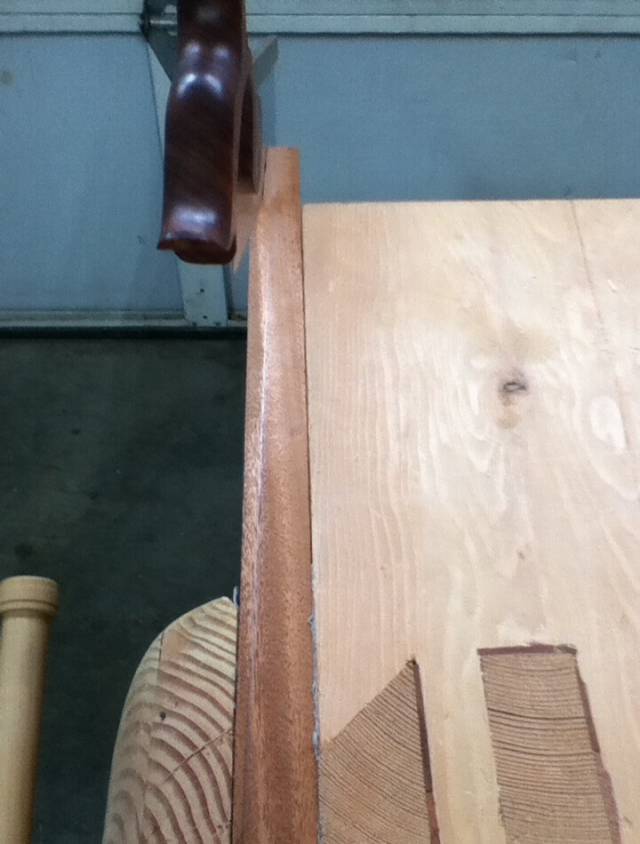 Then I switch over to the Jack Plane and take the taper to just above of the pencil line. Next I switch over to the Smoothing Plane and take it down to the finish line.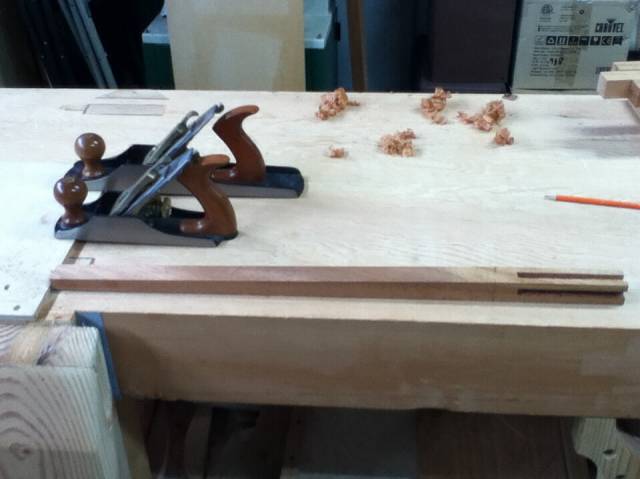 After finishing one side, I repeat the same measuring/marking process for the next side of the leg to get the taper. Then repeat the hand sawing/hand planing process and I get this.
And after three more legs, I get this.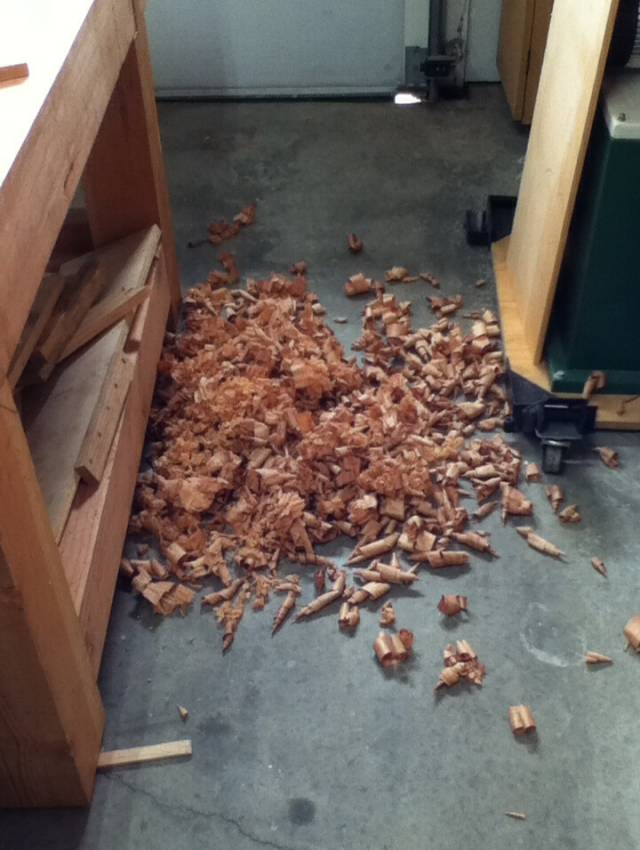 And then a quick dry fit.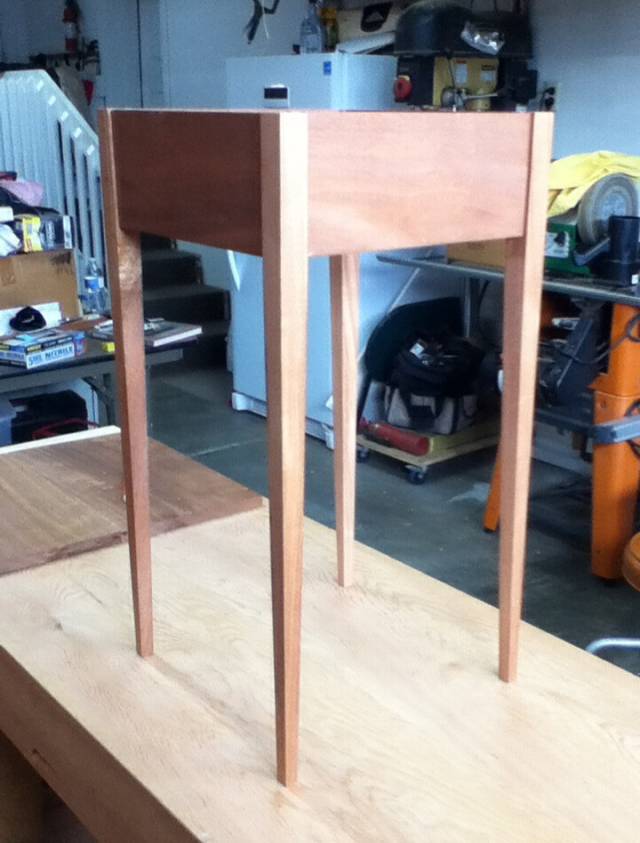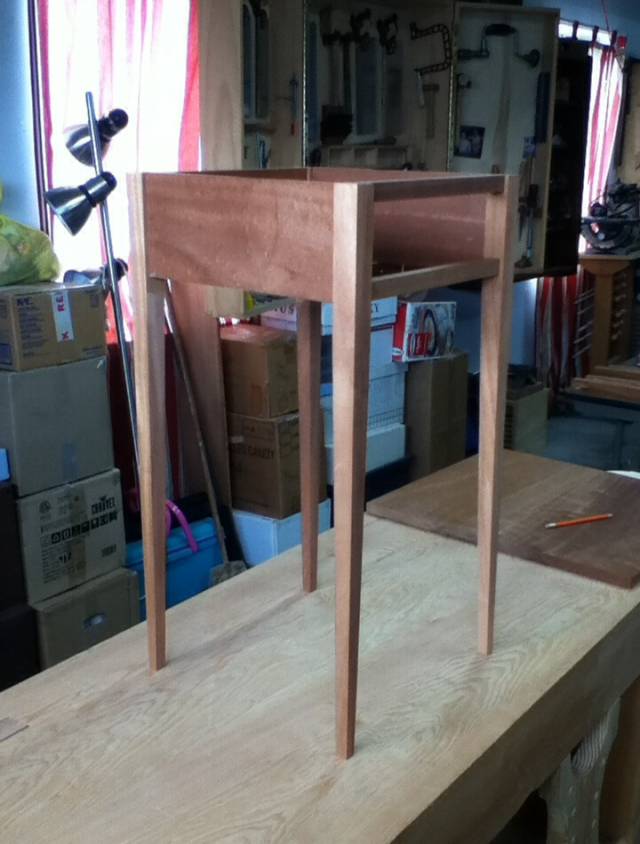 Next step is to lightly hand sand the legs and hand plane the aprons to get the color of the parts to match. Up to this point the apron sides have not been touched, so they are much darker than the legs. Then I will glue up the two side panels, followed by gluing up the back apron and front rails. While that is drying, I will start flattening, sizing and shaping the top.
View all parts of Shaker End Table »