Shaker End Table #8: Moving Right Along Now...
Last night after hand planing and sanding the legs and aprons, I glued up the two side panels.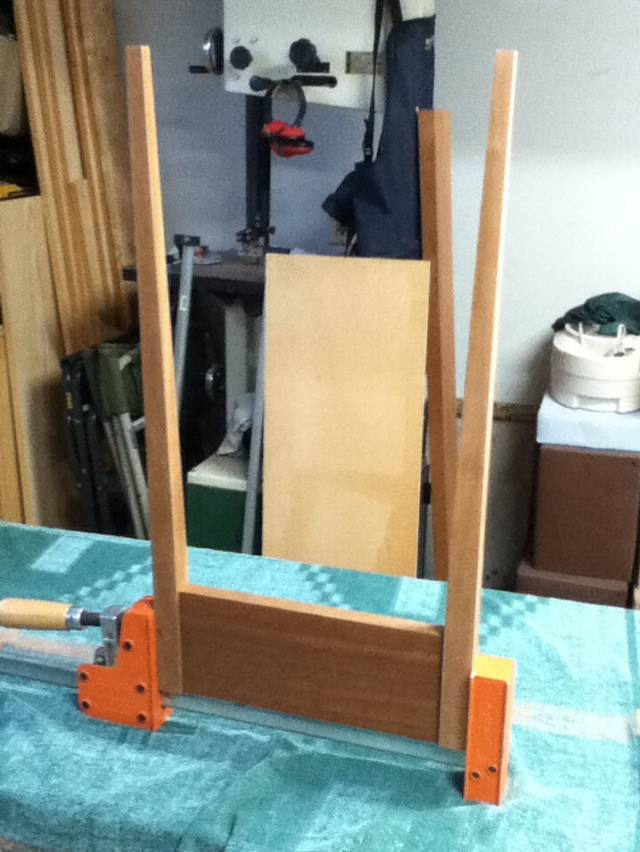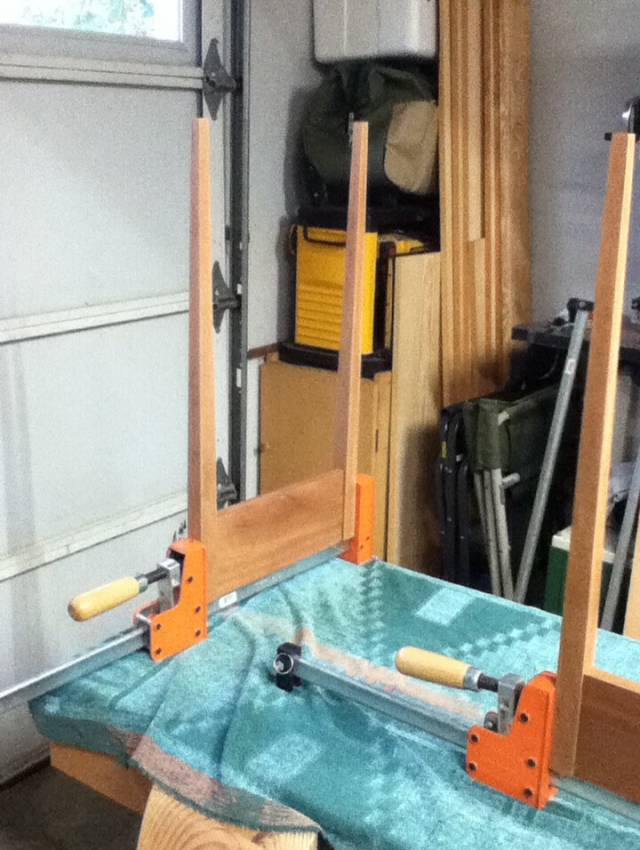 This morning I dry fitted the back apron and front rails to check for square, had to adjust the tenons on the back apron just a little. Then added some glue and clamps.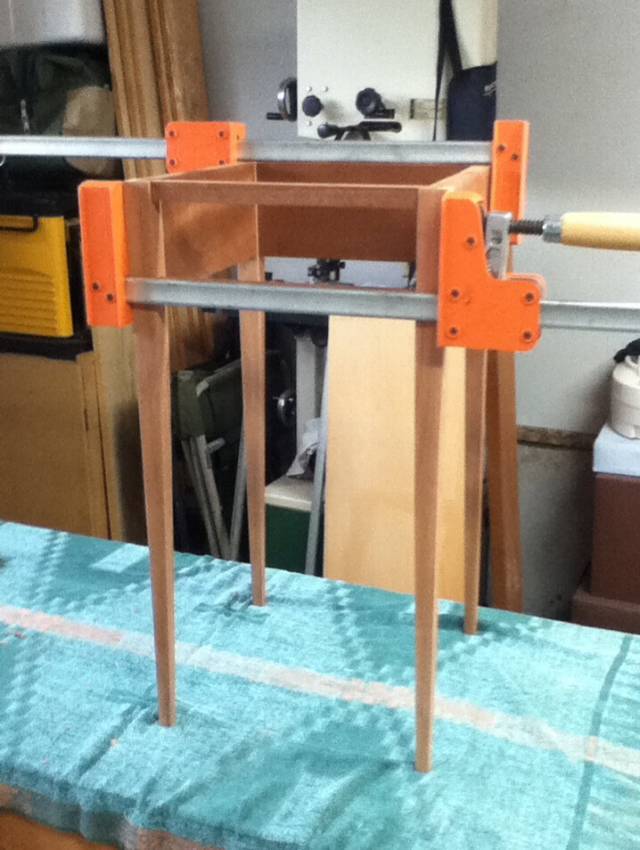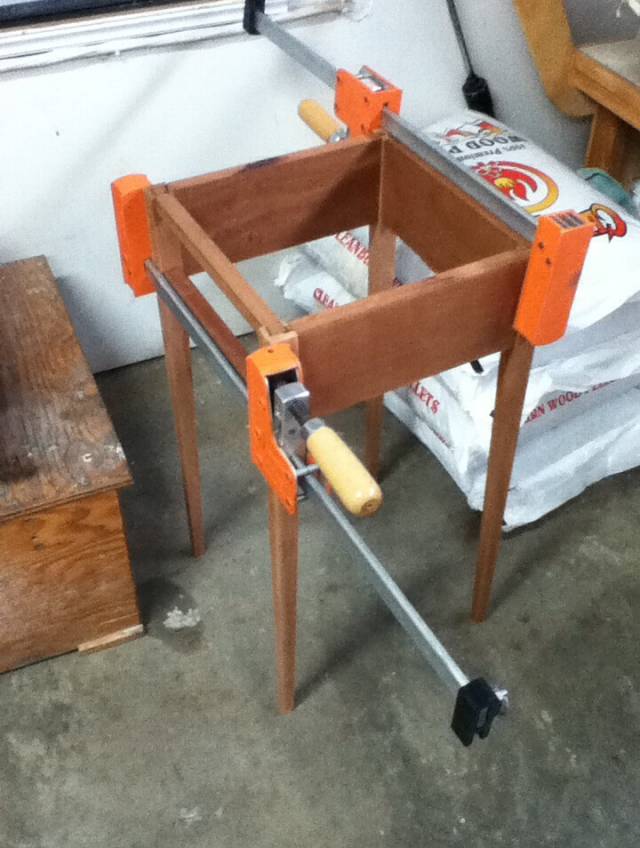 While the base assy was drying, I started to work on the top panel. I did not have a lot of luck, there is a lot of ribbon grain, so I got some tear out while hand planing. I switched over to the high angle frog and closed up the mouth on the smoother, but then found that the blade also needs sharpening. My shoulder was really barking at me, so I switched over to the ROS. The top is over sized right now and will need to be trimmed down by several inches all the way around. I decided to put some Tung Oil on the show side of the top.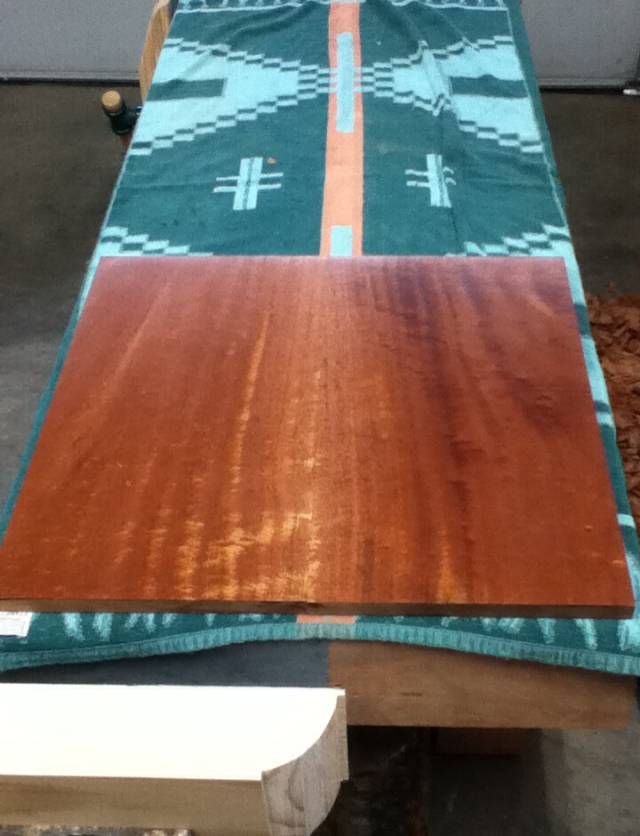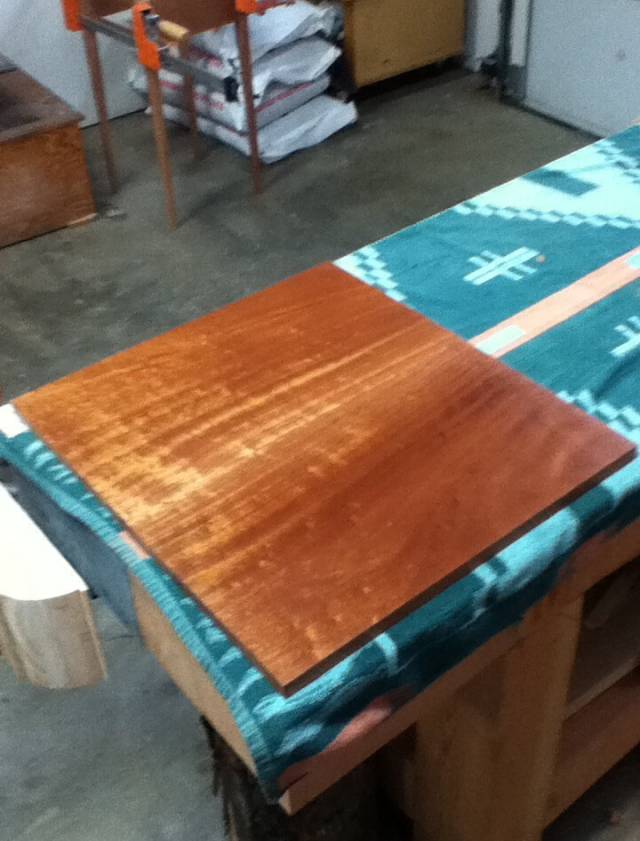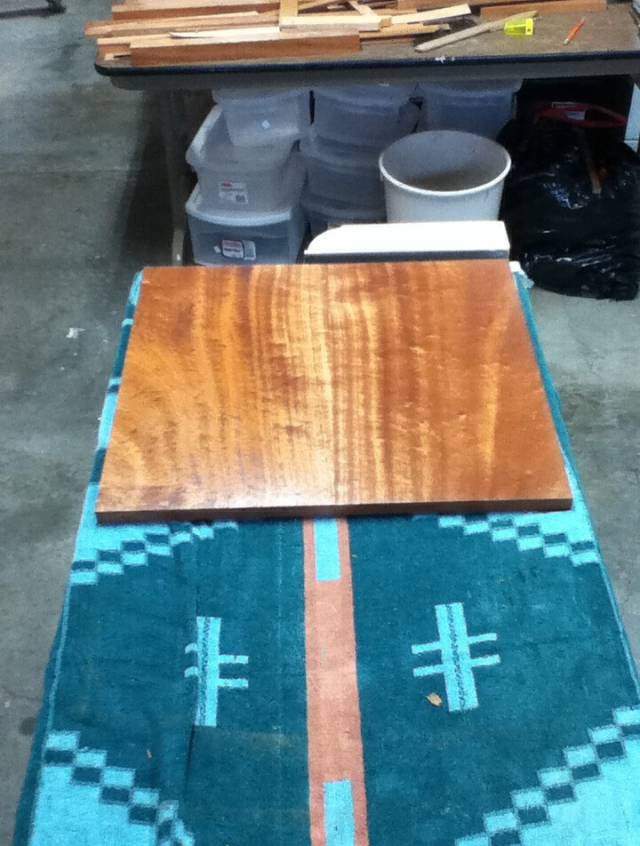 Next up was to cut the drawer upper and lower guide rails to length and cut the notches to fit around the legs.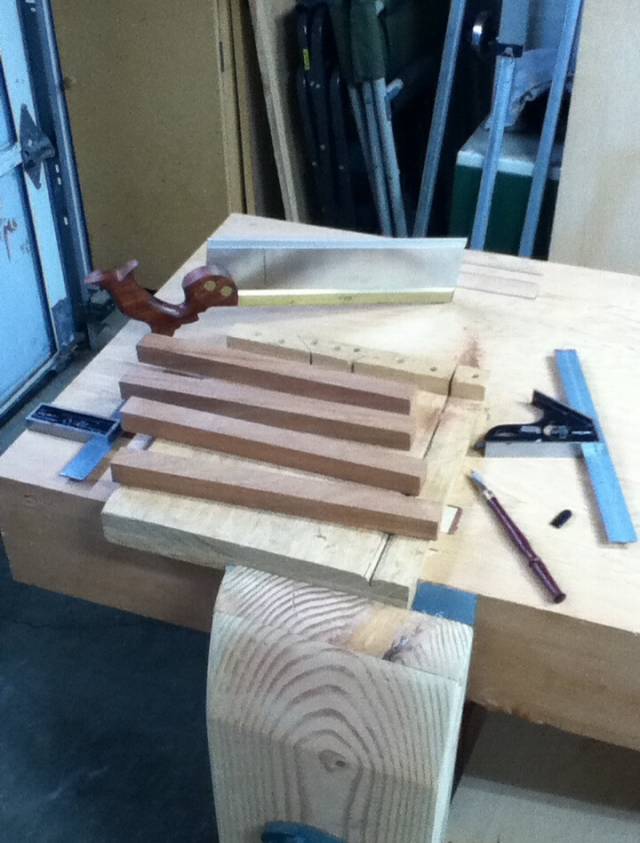 The guide rails are about 3/32" to thick, so I expect to hand plane them down tomorrow and then glue them in place.
View all parts of Shaker End Table »