Shaker End Table #9: Legs, Meet Your Top
I cut down the table top and drawer front to size on the table saw. Then used the planer to thickness the Pine Board, I will be using for the drawer sides, back and bottom, to 1/2".
Next, I hand planed down the upper and lower guide rails to the proper thickness and glued them in place.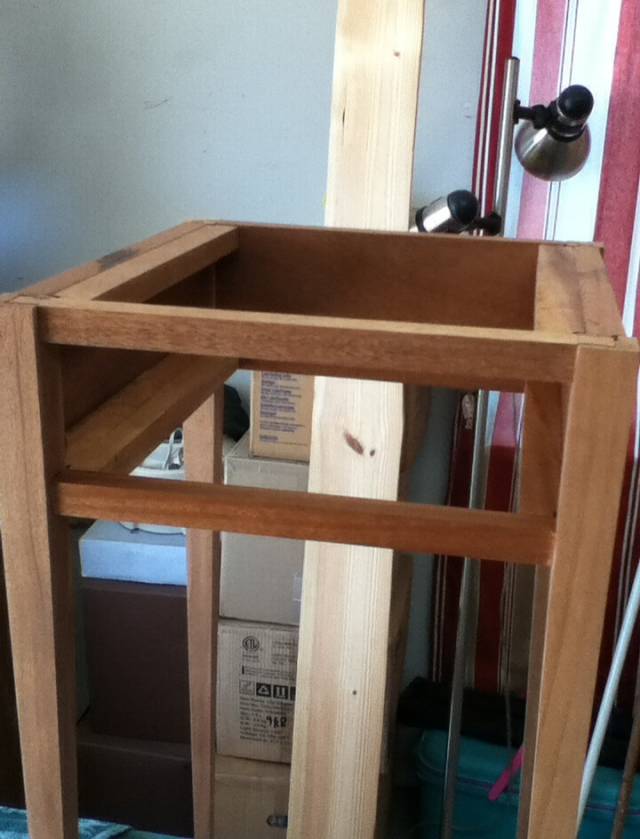 Next up was to plane down and glue in the drawer guides, here they are dry fitted.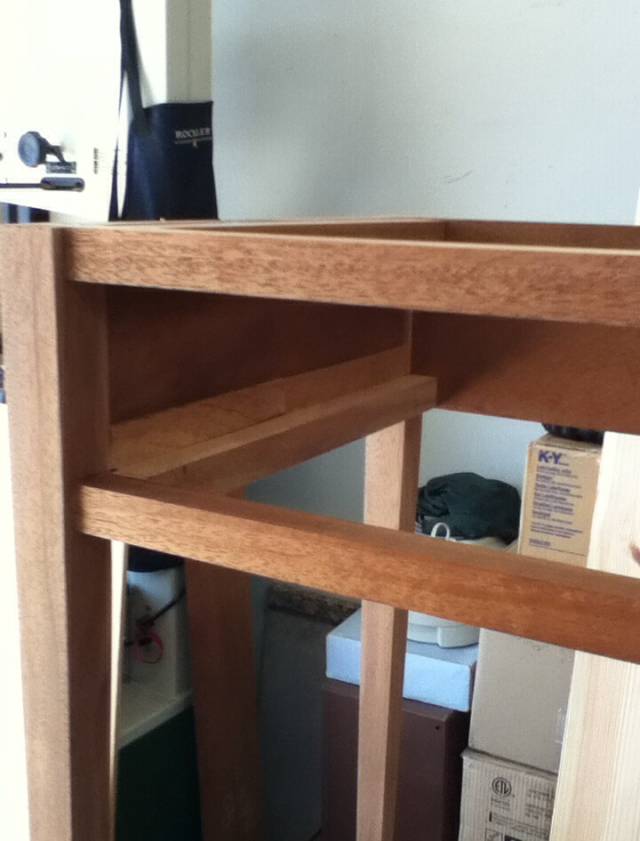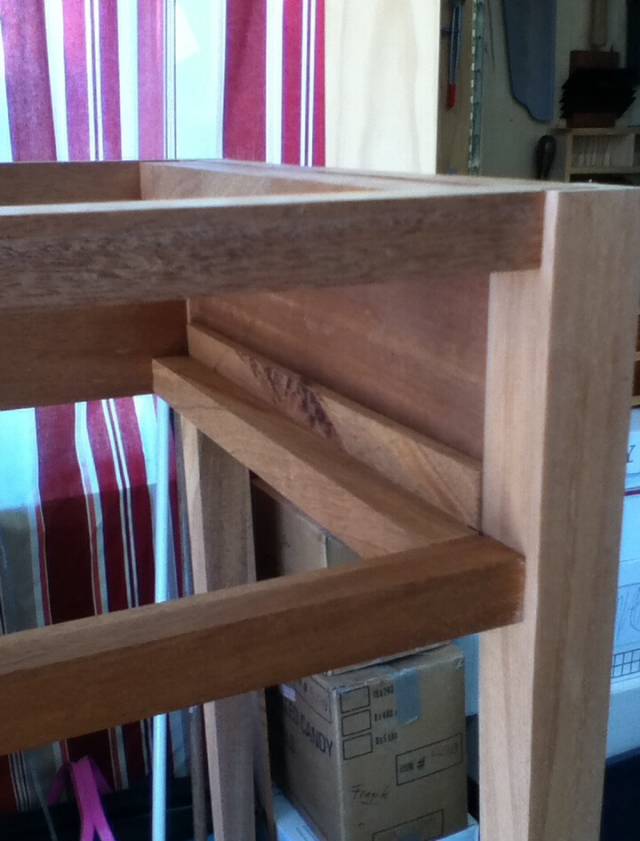 While the glue was drying, I turned over the top and began to taper all four sides using a rasp and a couple of hand planes, end grain first, then long grain.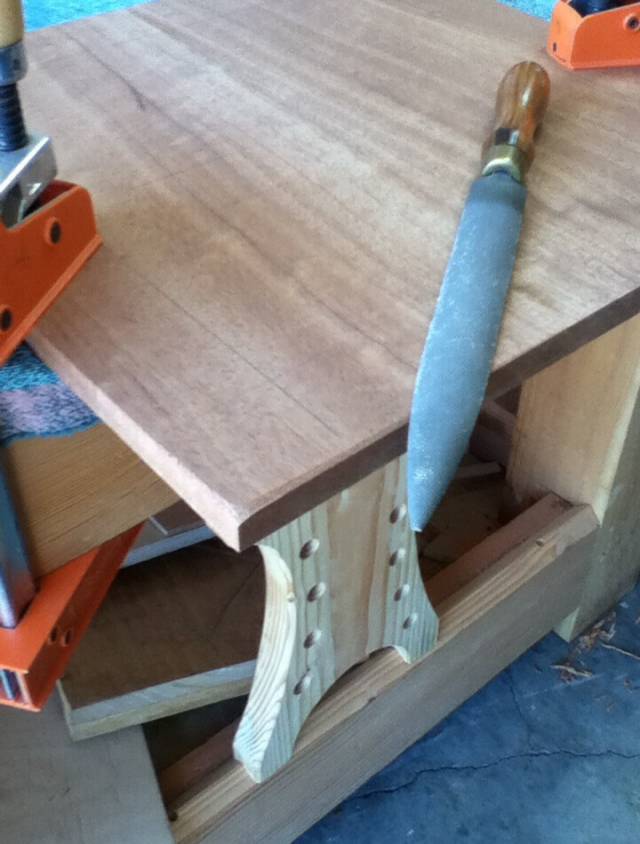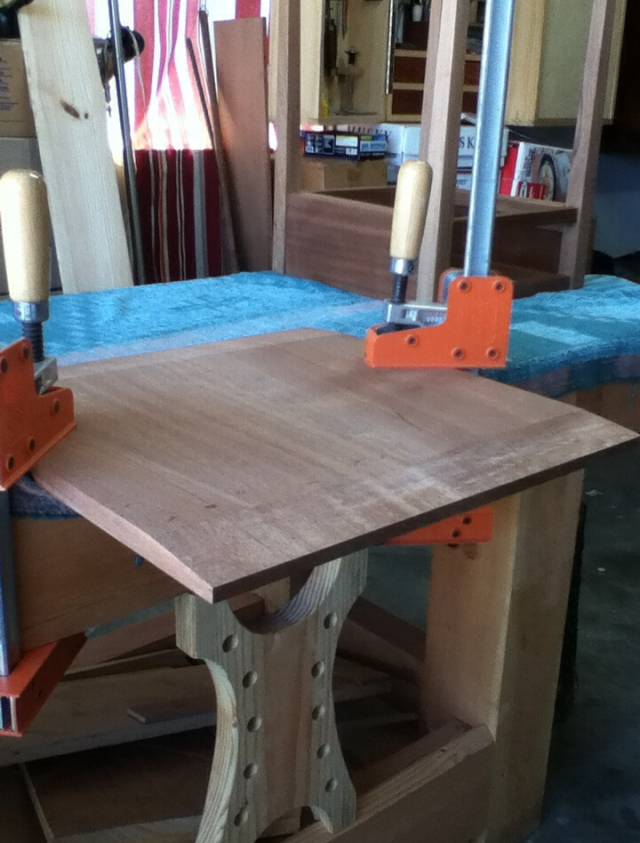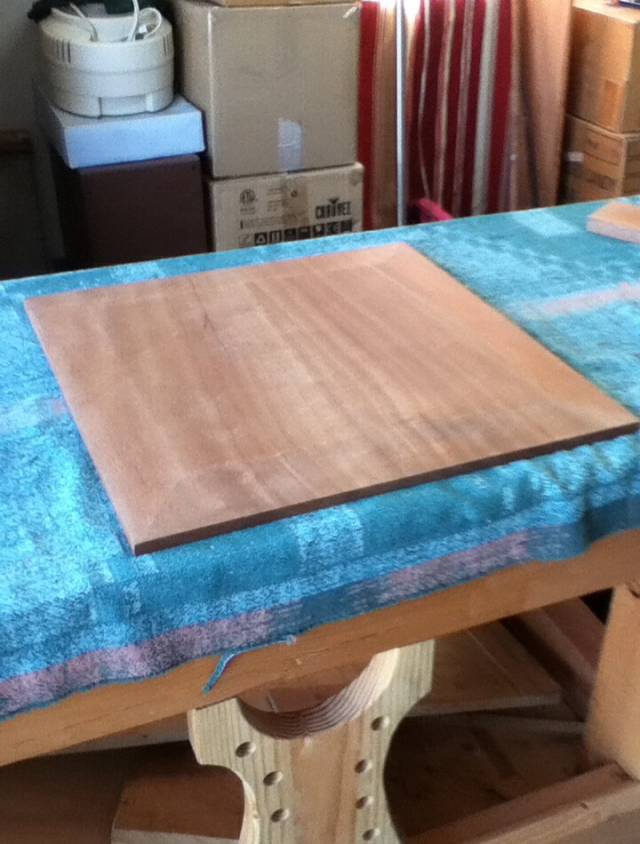 Afterwards, I drilled holes in the upper guide rails for mounting the table top. I used four #8 1" screws, holes are widened to allow for wood movement. Got to use my gimlets to make starter holes in the underside of the top.
After installing the top, I used 220grit sand paper to break all the edges. Then a quick wipe down to remove dust and then applied a liberal coat of Tung Oil. I placed the drawer front in the drawer hole just for looks.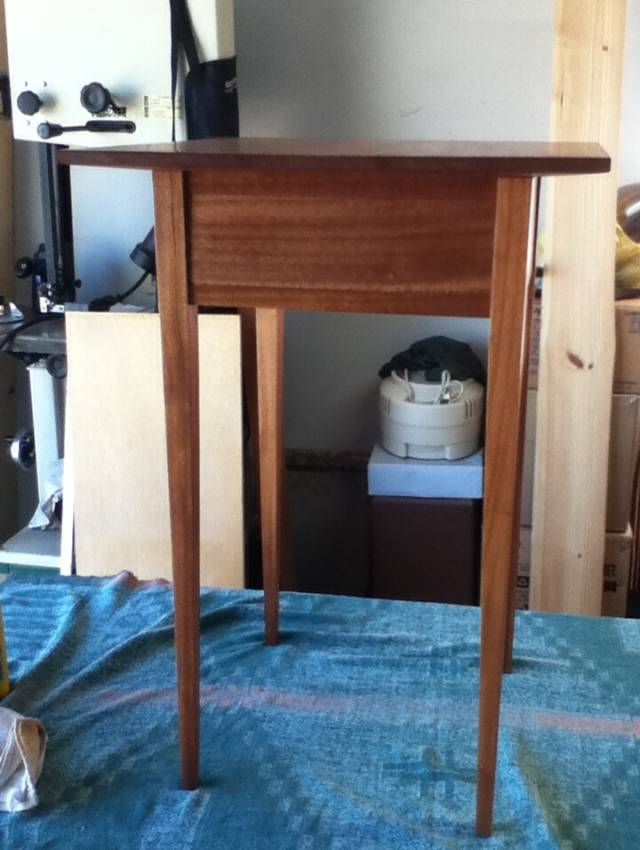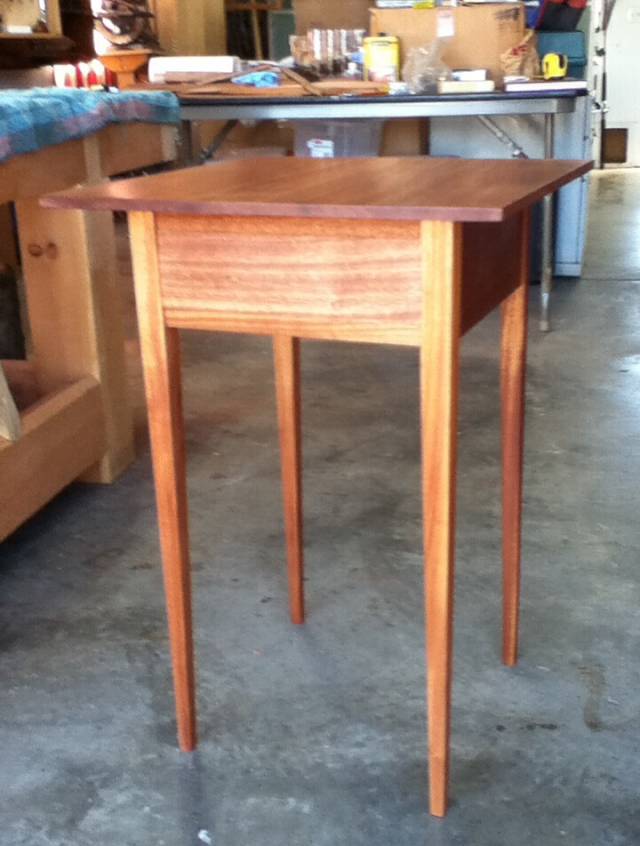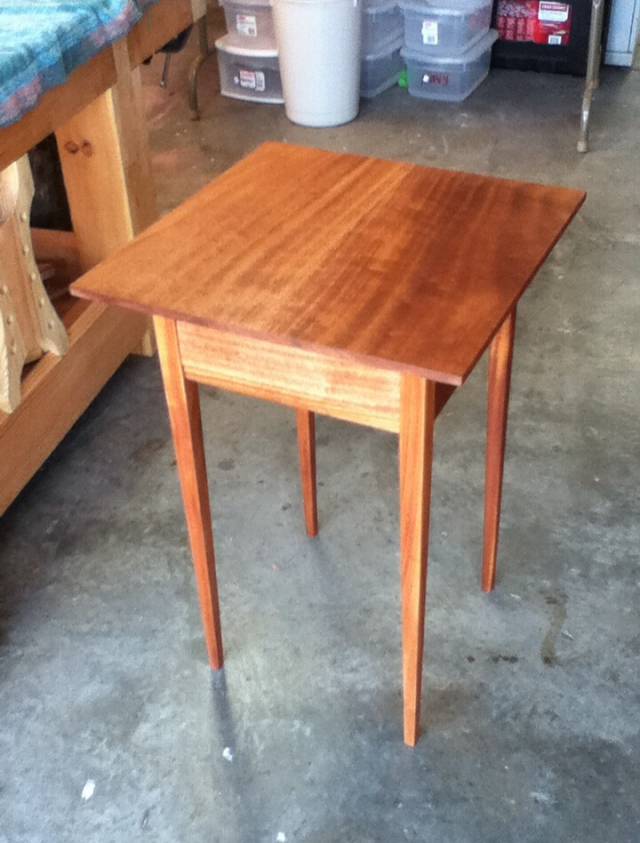 Next post will be about the dovetailed drawer.
View all parts of Shaker End Table »