Shaker End Table #10: I couldn't wait...
I injured my thumb the other day and I didn't think I would be able to work on the table for a while, but I just couldn't wait so here goes…
First thing was to cut the pine board to rough lengths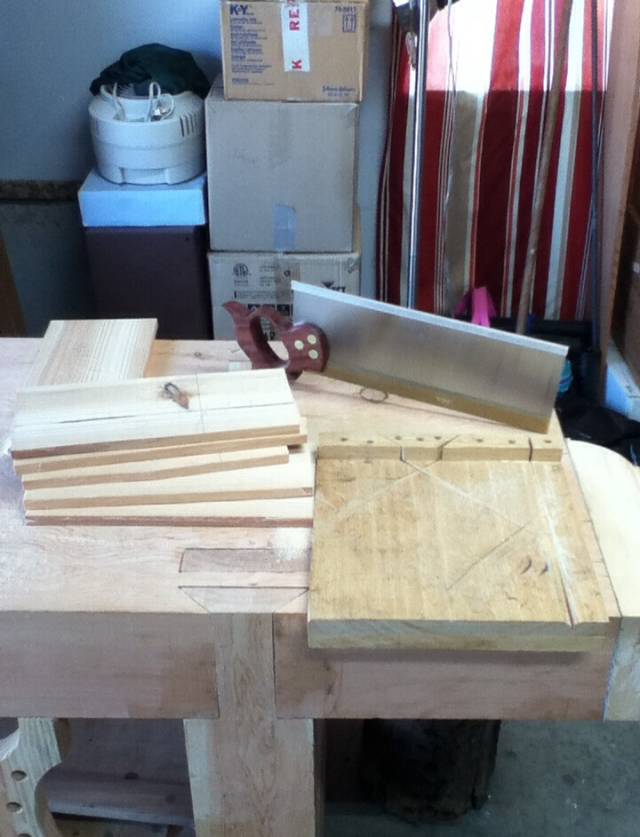 I hand planed the long edges of the two bottoms boards and glued them together. At this point I decide to use the table saw to cut down the sides, back and bottom panel to size.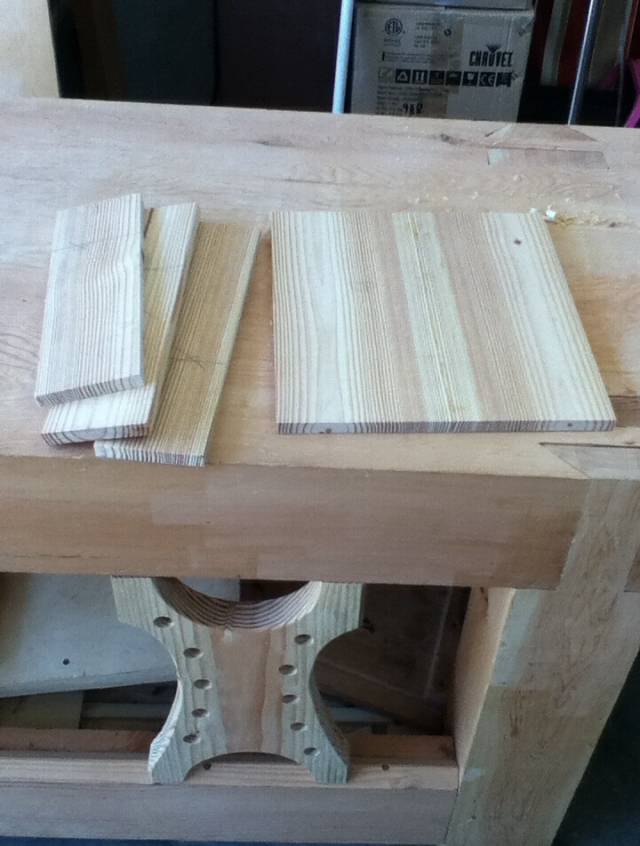 Next was to use the small plow plane to cut a dado in the sides and front piece for the bottom panel. I have yet to put any dog or holdfast holes in the bench, so I had to get creative on how to hold the small boards off the edge of the bench. First attempt was using a notched batten, but it did not hold tight.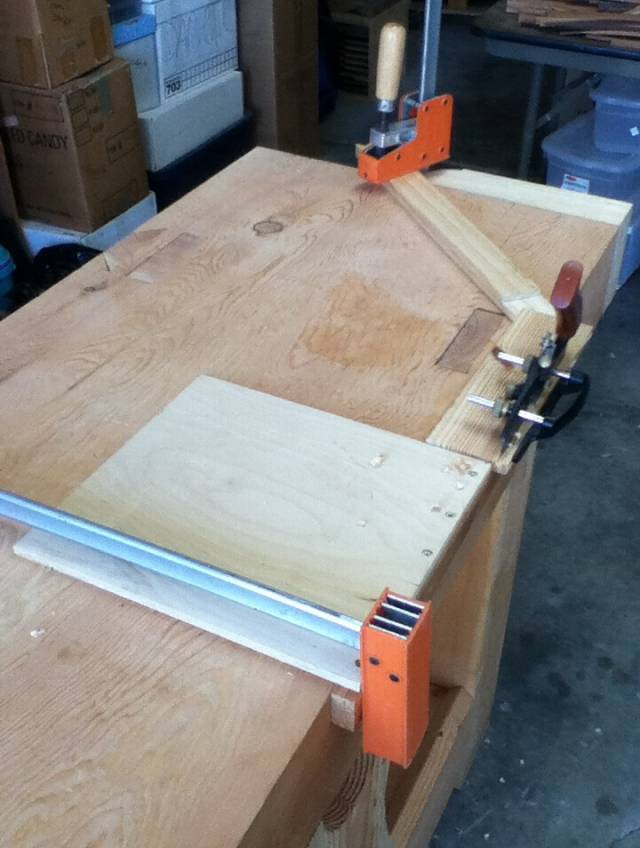 Next attempt was to jerry rig a saddle square in the tail vise to pinch the board in place, it worked but is not ideal.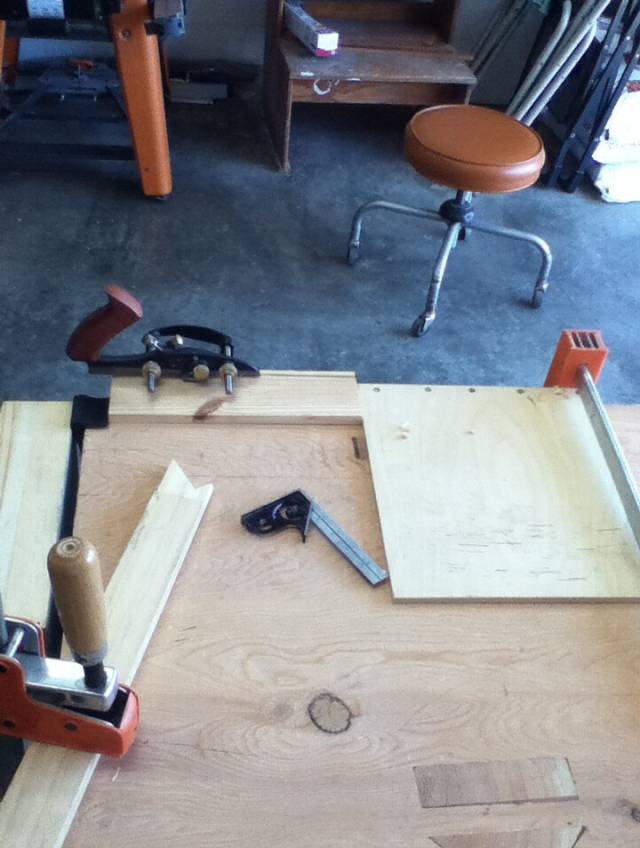 I finally broke down and made and installed a round dog in the tail vise, okay, that works so much better.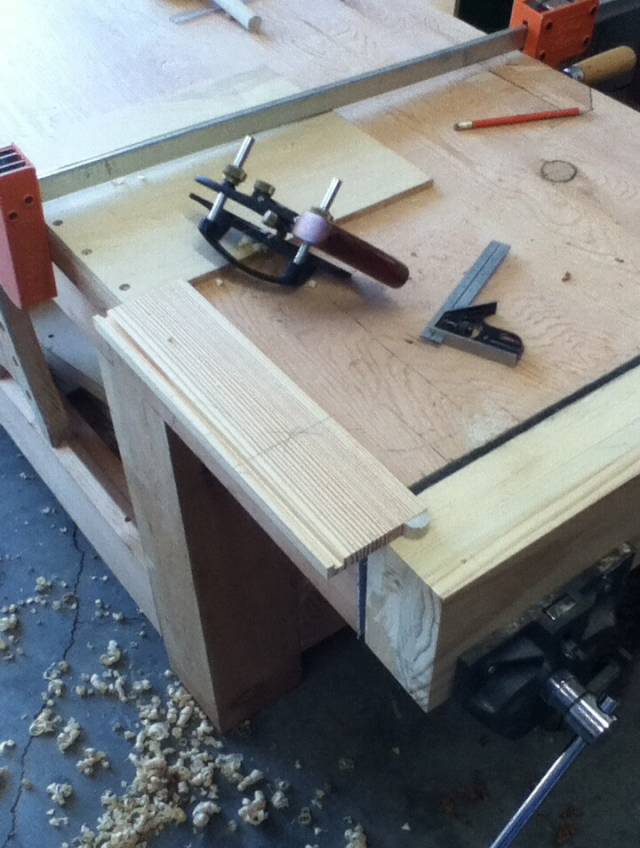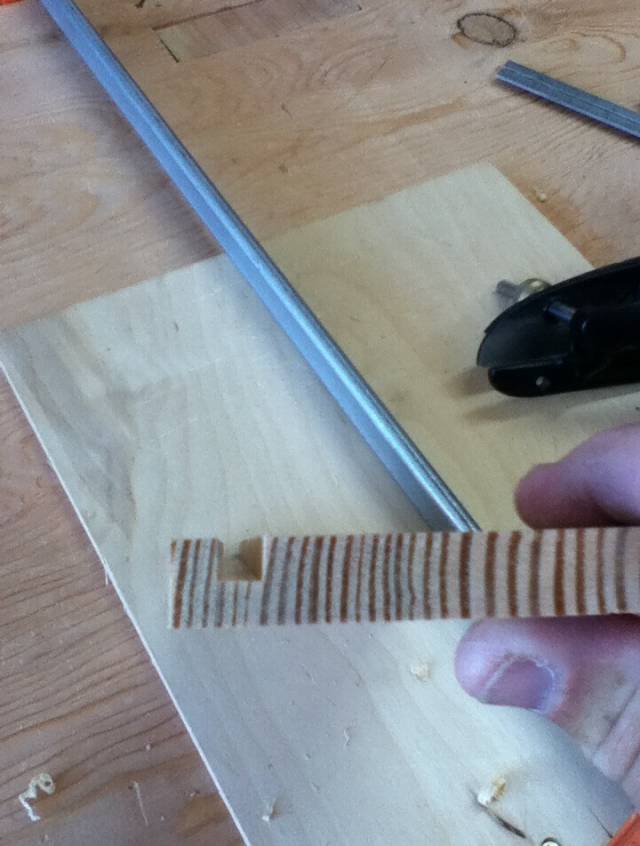 Once the two sides were done, I moved onto cutting the stopped dado in the front piece using the plow plane, router plane and chisel.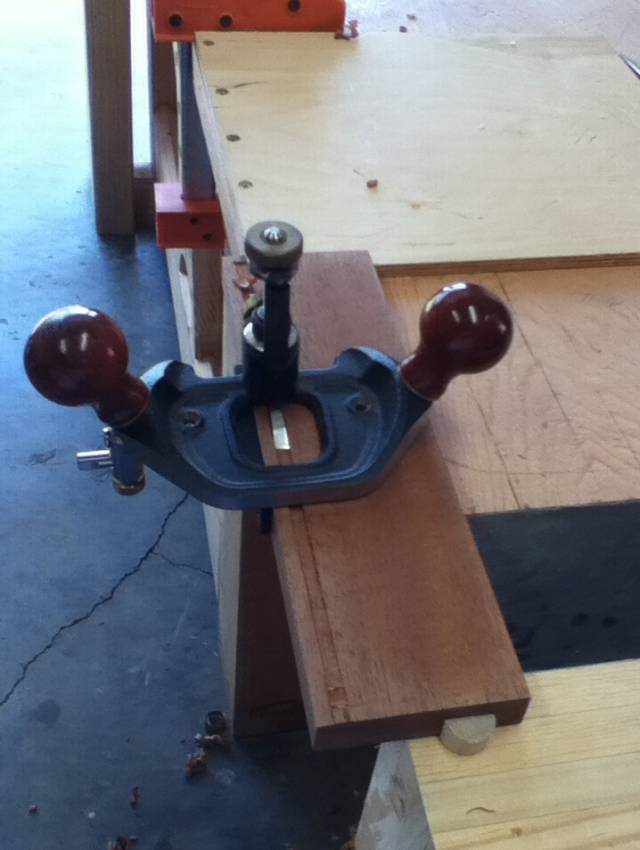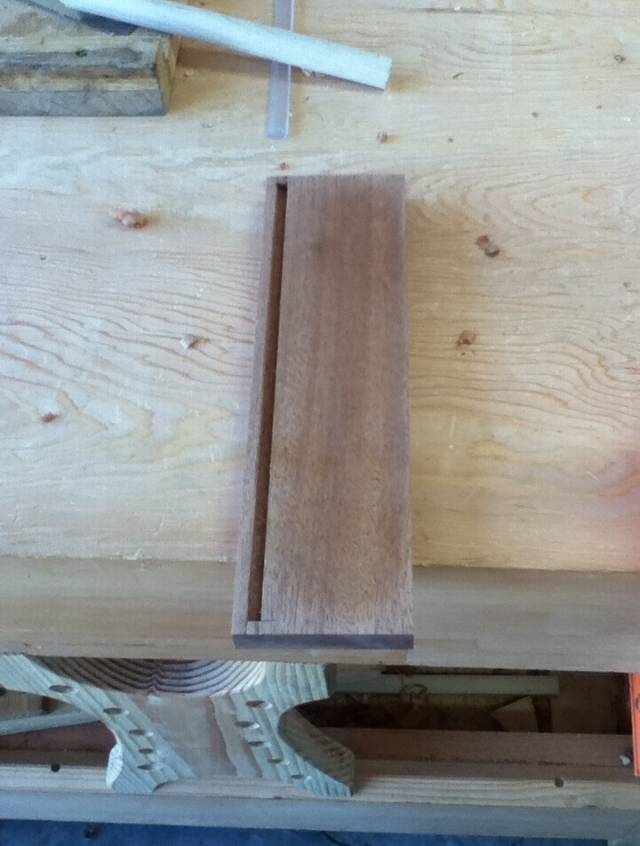 Hoping to start dovetailing tomorrow.
View all parts of Shaker End Table »