Shaker End Table #11: Oh yes I did...
I planed down both side pieces to provide a snug fit in the drawer opening. I used a marking gauge set at 1/2" to scribe my gauge line on the side and face pieces. I used 1:6 Dovetail marker and laid out 4 tails with spacing that looked even to my eye, no measuring required. I placed the board in the Moxon Vise and got busy sawing.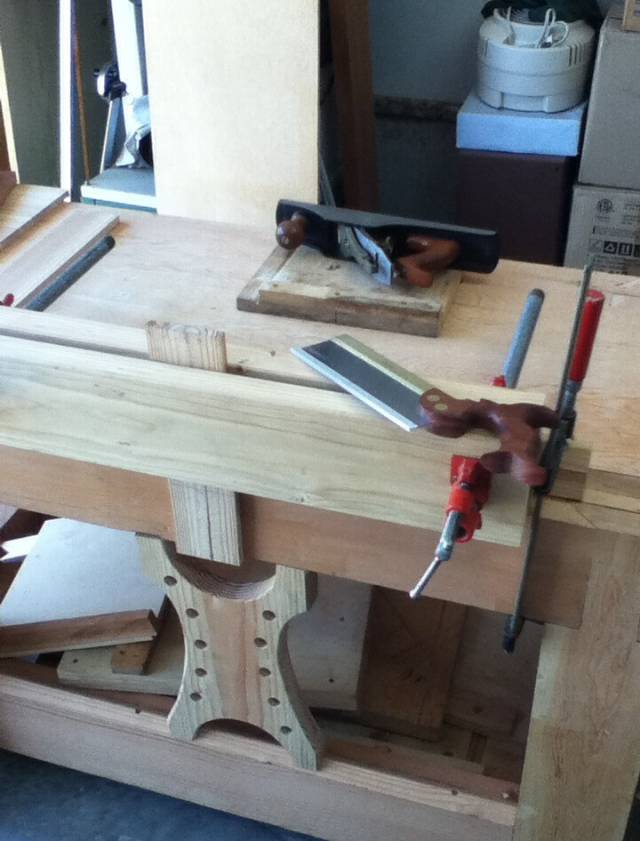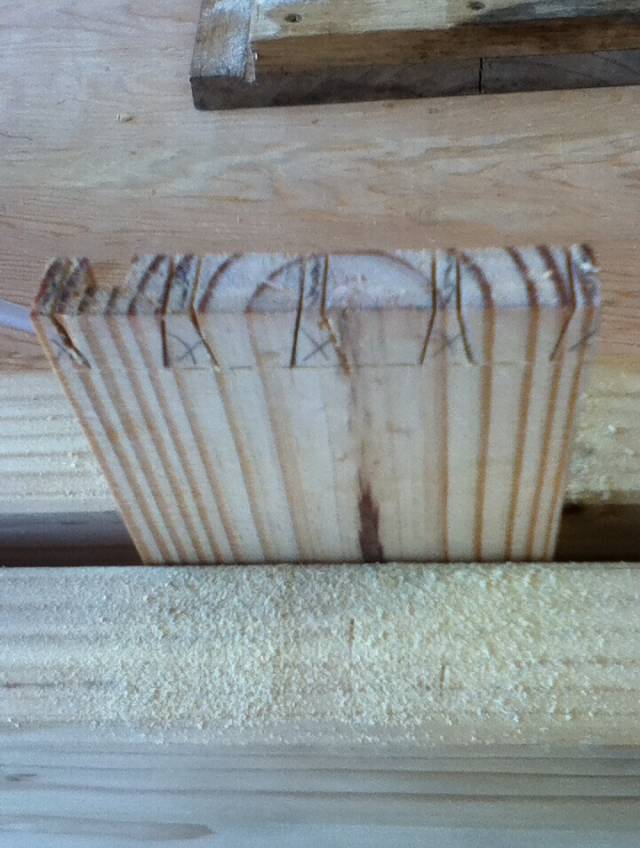 As you can see, I marked up all the waste pieces so as not to cut the wrong parts out. Then I got my Knew Concepts coping saw and proceeded to cut the wrong parts out, oh yes I did :0(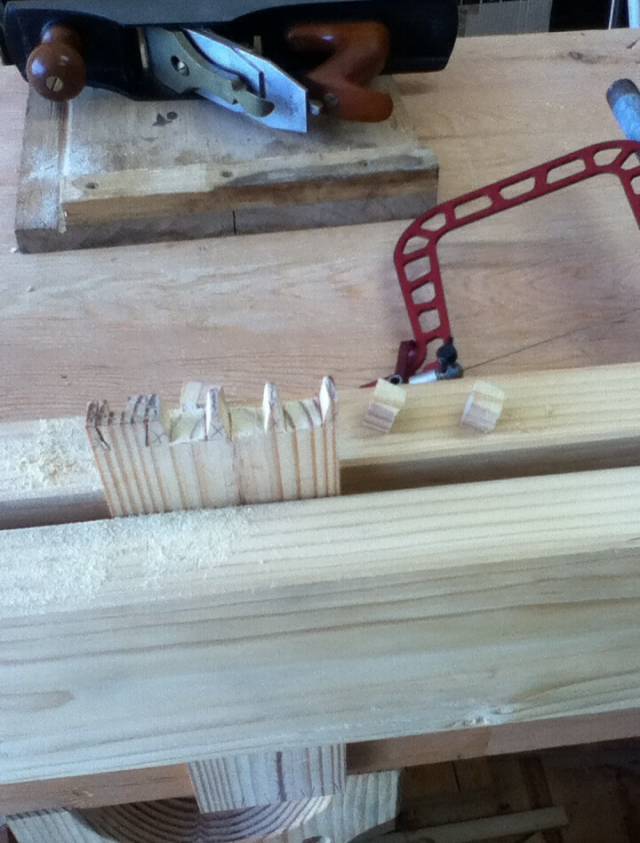 I was concentrating so much on not cutting past my scribe line that I screwed up, bummer. Oh well, not a show stopper, I just moved onto the other side piece and kept going. Here it is after sawing and cutting out the correct waste :0) Four tails on the front edge and three tails on the back edge.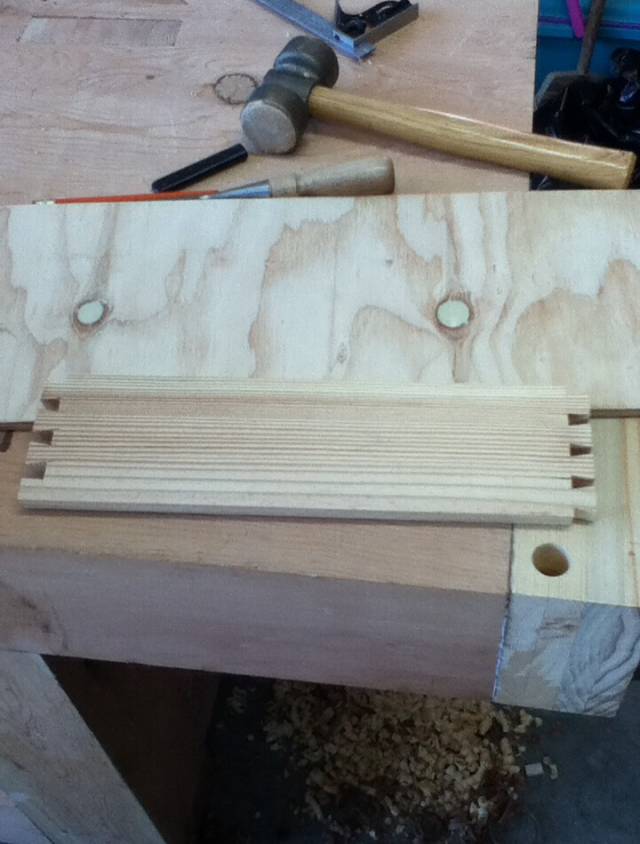 I laid that board onto the edge of the face board and traced the lines onto the face board.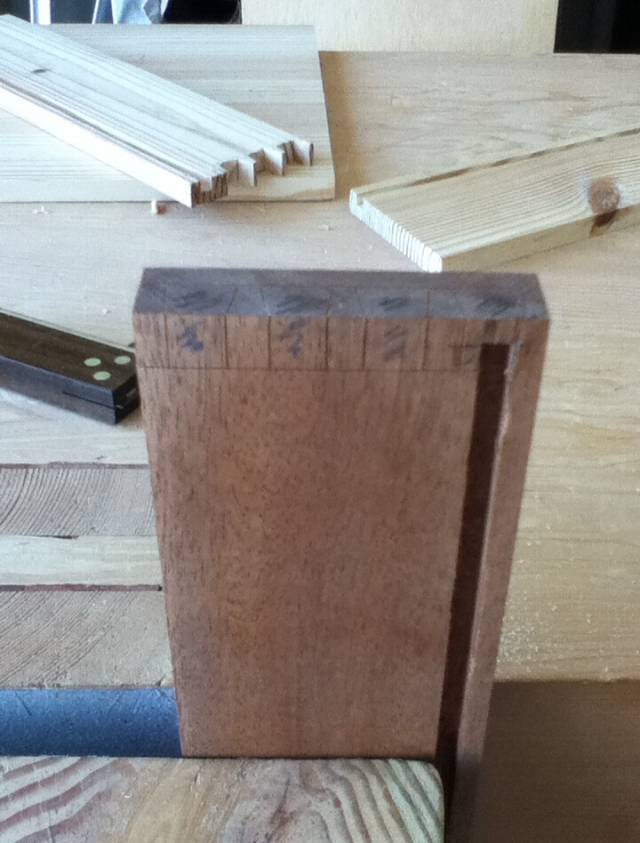 Then I sawed and chiseled out the waste.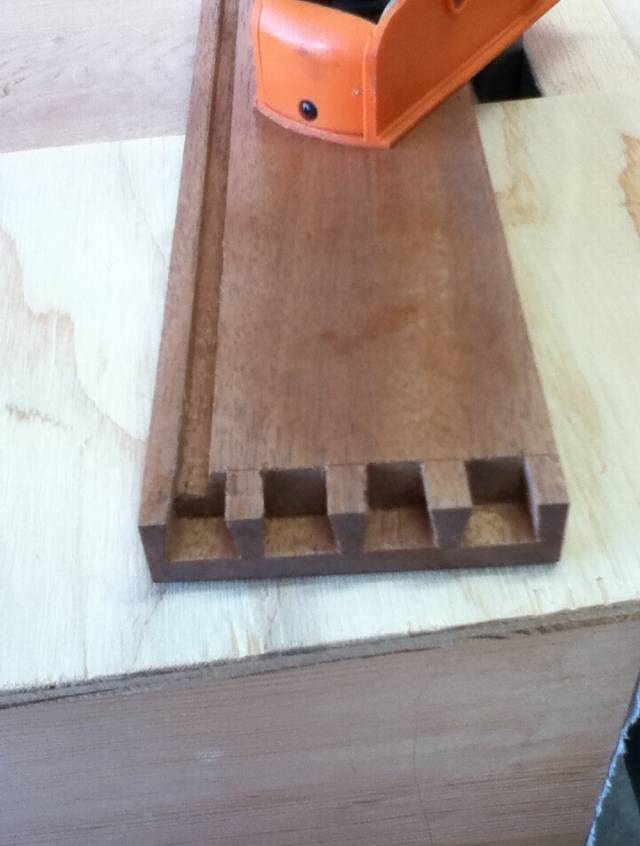 Here is the first dry fitting…sitting just a tad to proud.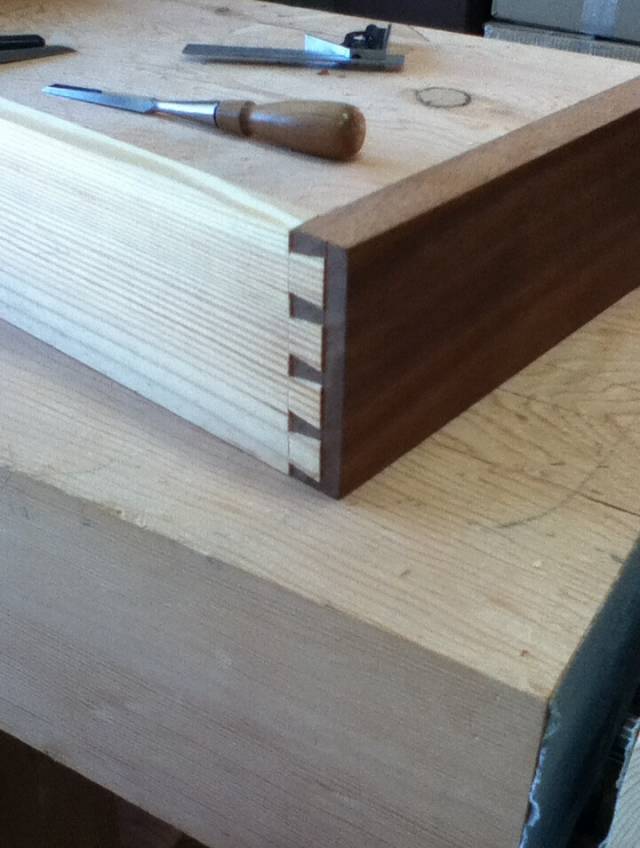 After some tuning here is the second test fit, pretty darn good.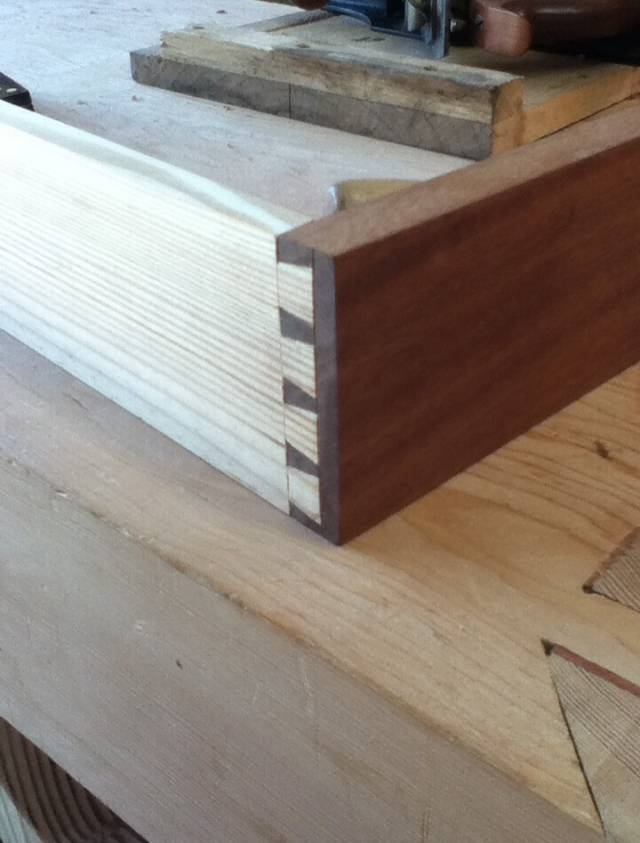 Now I have to find a scrap piece of pine, plane it down, cut it to size and cut some dovetails.
View all parts of Shaker End Table »