Shaker End Table #12: Not much left but the wiping
After test fitting the drawer with the one side on, I realized that I had left the sides long. Long enough that I was able to cut off the end of the board that I had screwed up in the previous post. So no new wood was needed, I got busy cutting the first side board again and then cutting the half blind dovetail on the side of the face piece.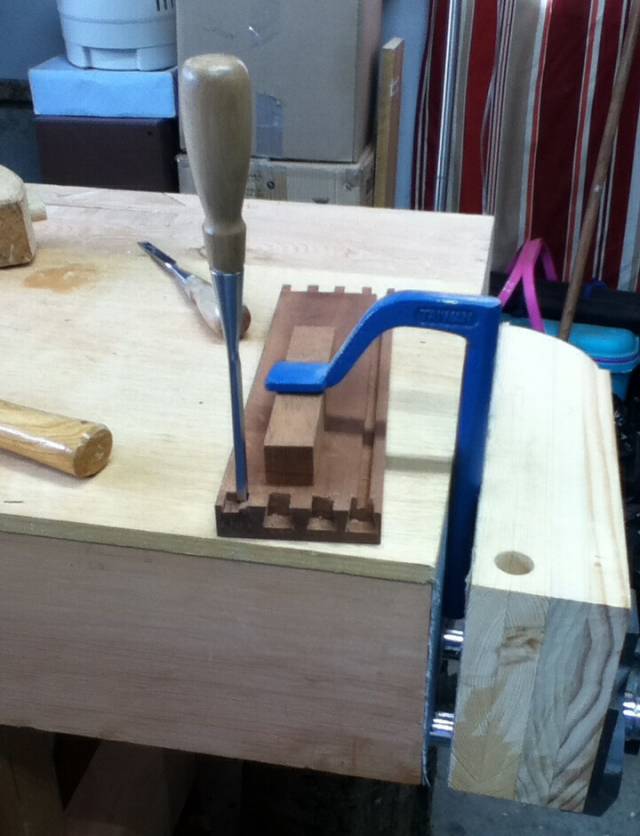 Here it is with both sides and the back installed before final glue up.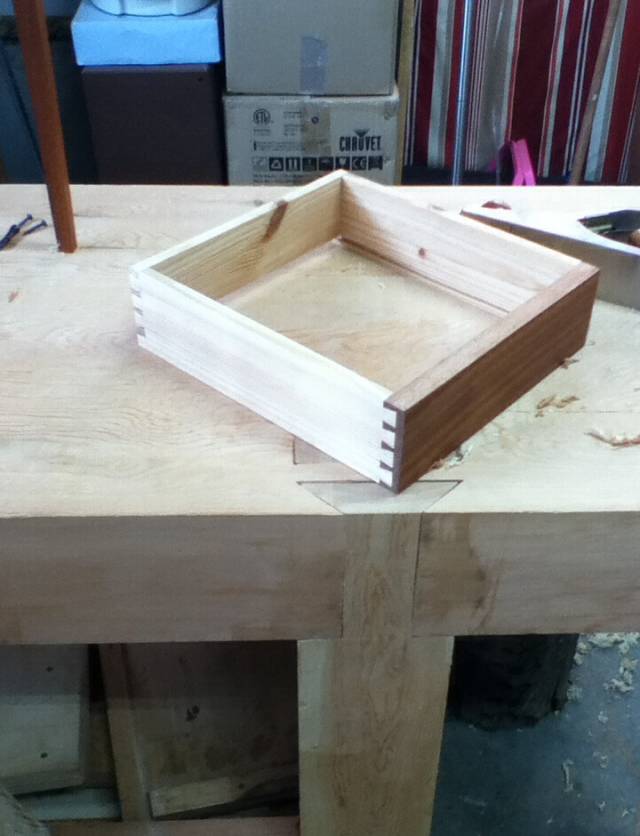 After the glue dried I planed the sides down and tested the drawer in the opening.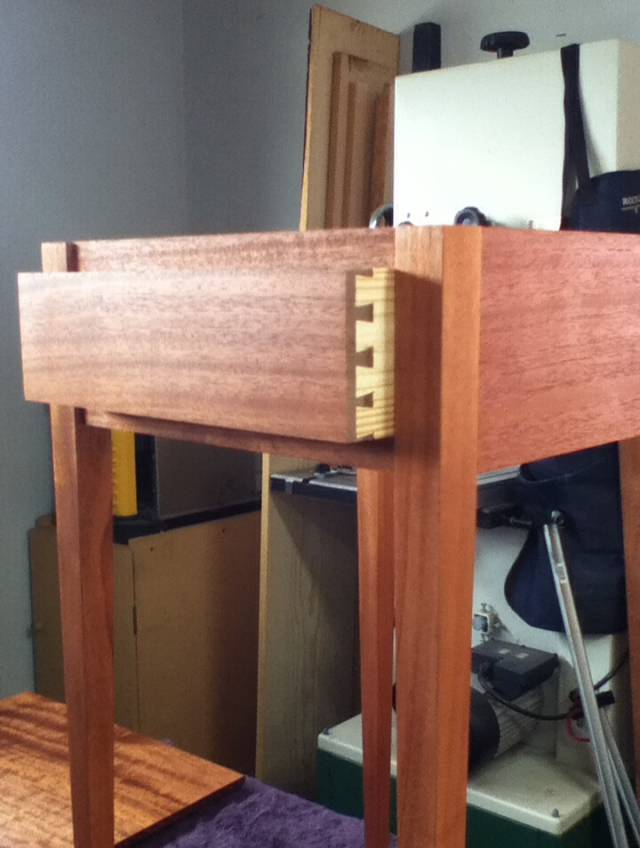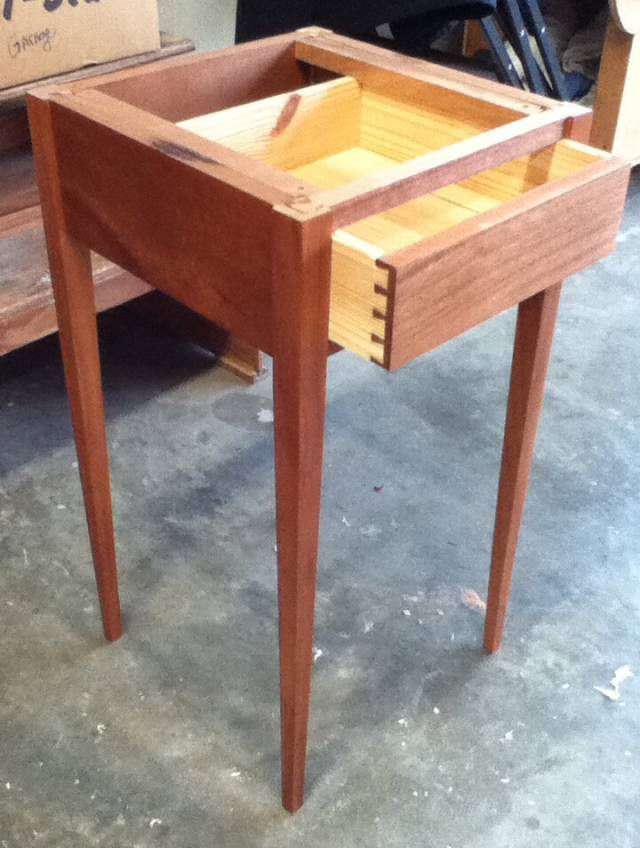 I did not take any pictures of this but, I rabbeted the bottom panel and slid it into the drawer. I left the bottom long out of the back of the drawer and carefully planed it to adjust the final depth of the drawer to fit in the drawer opening.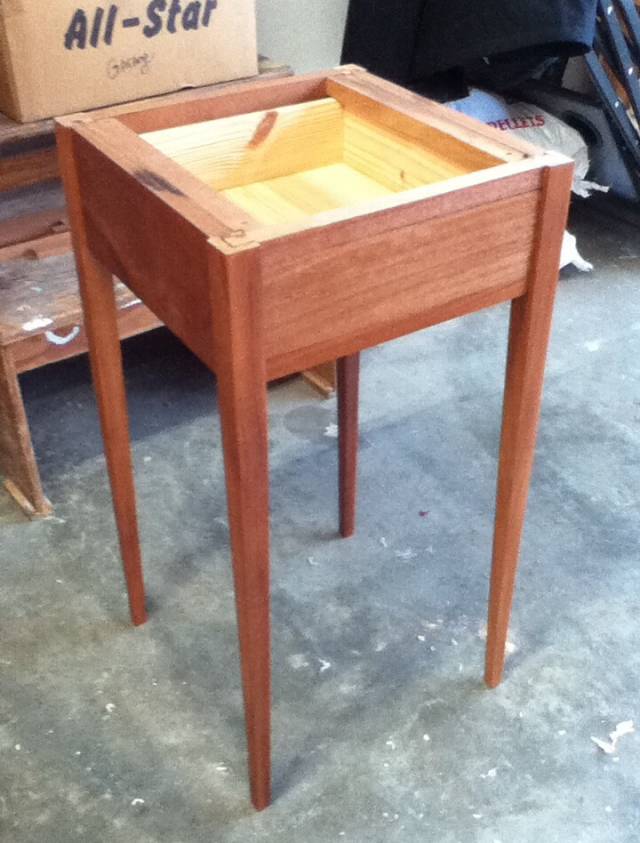 Here are a couple of pics with the top just resting on the base. I had removed the top to make it easier to start applying the wipe on poly.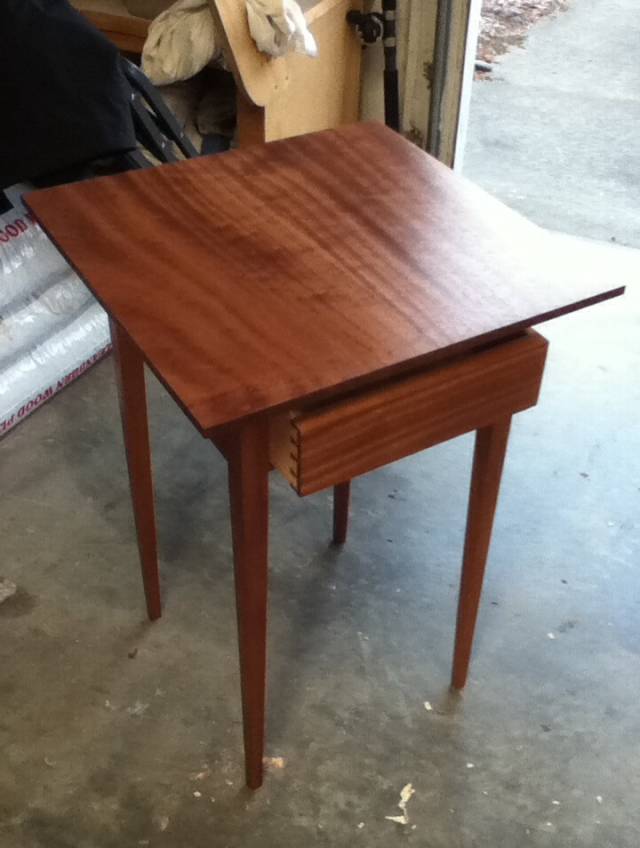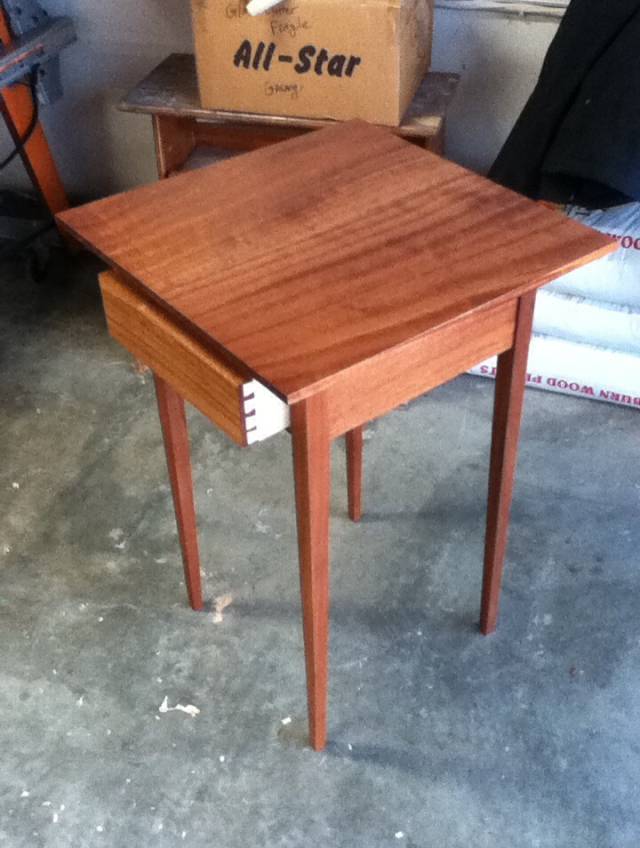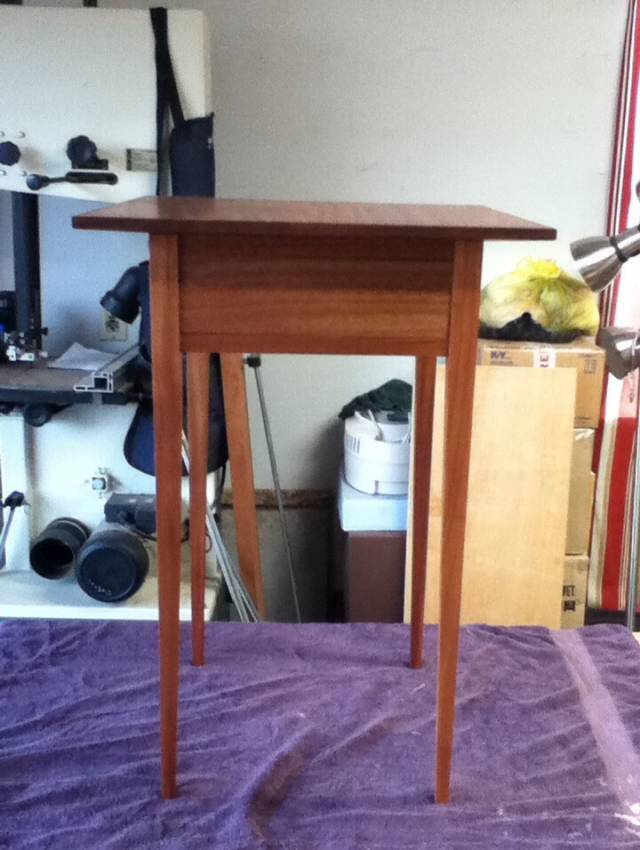 View all parts of Shaker End Table »