Thanks L/W, I do my best work under pressure.
For some reason I'm always working under pressure. probably because I wait until the last minute to start things. LOL
I also thought I would share the lighting I used. It's very simple.
It's the Loox system from Hafele'
Everything just plugs right in. I used the 12v system, but you can use the 24v system just as easy.
This is the light that I used.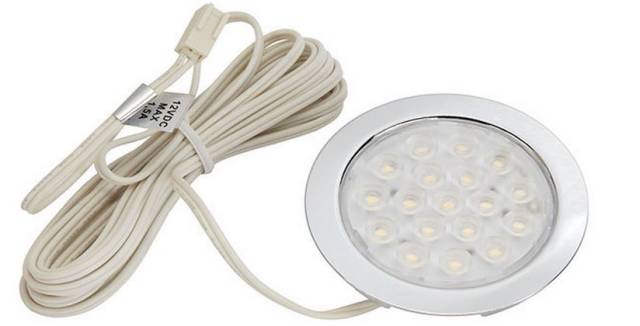 Here is a pic of them all hooked up on the cases. (10 lights per case)