Should have called this topic anything but the Murphy Bed.
Little jobs keep pushing it back.
Re modeled this entertainment unit.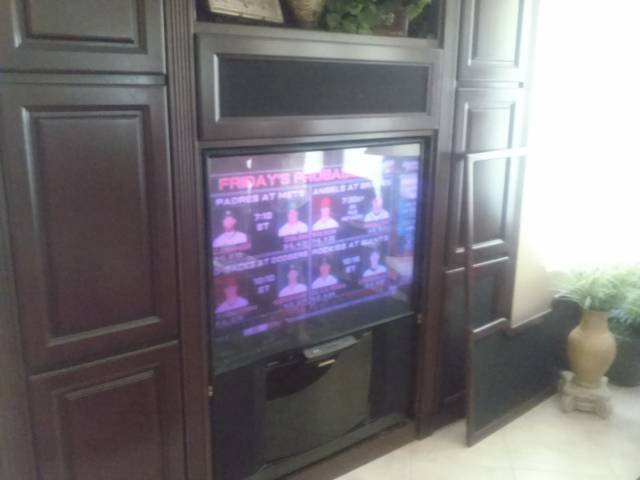 took out the big tv adapted it for a flat screen and changed the doors to speaker grills. All done as per Sound guy's specs.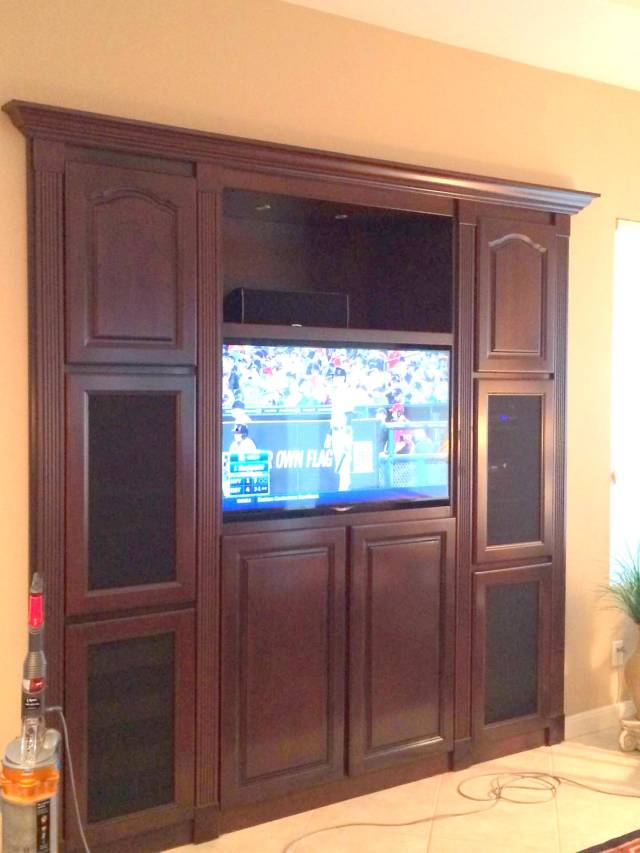 Now working on a media cabinet with rounded corners. Here are some progress pics. The piece with all the clamps is the base for the unit. It will be painted black lacquer, flat doors all flush.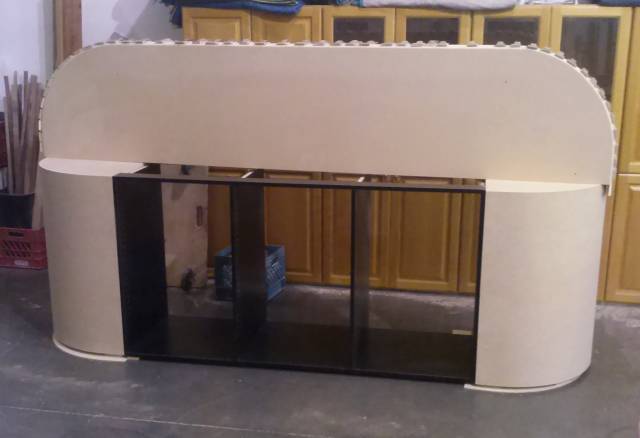 Made a desk base (metal Laminate)and Powder Bath (Engineered Macasar Ebony)for the same client that wants the Murphy bed. These are the only pics I have of them right now.