Follow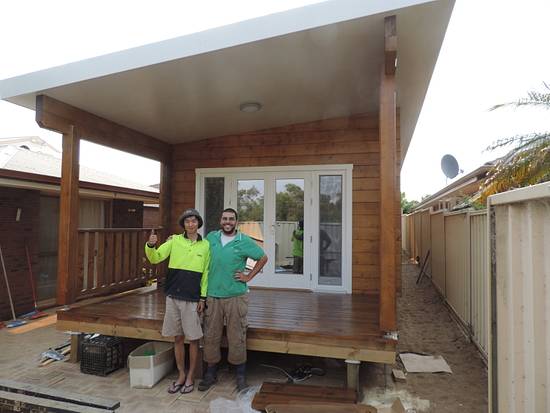 958 views, 3 comments and 0 faves in
Hi People!
New on the forum, loves the creations I've watched so far. Although I'm not into furniture at the moment, I'm working as main carpenter at a local company here in Perth, Australia. our main product is wooden cabins and now we are expanding to log houses with the same interlocking system.
The pack comes all pre cut from Europe and assembly on site. Sometime we sale it as a DIY kit.
This is my first big house, hope you like it. It took about 2 month from sub structure to lock up. I wish we have better pics tho.
-- Sambu