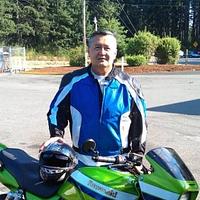 Tim
asked 2 months ago
Q&A: Is teak ok to use for a baby cradle?
Hi all,
We have our 1st grand baby on the way in July. I want to make a swinging baby cradle for my daughter. I have enough teak to make the cradle and am wondering if it is an ok wood to use. The cost of wood here in Washington is just astronomical. If teak isn't a good choice, I'll probably go with oak. The only other affordable options I really have would be pine or poplar.
Also, if any of you have made a cradle, I'd love to see some pics. I have a design in my head but am always open to suggestions. Thanks!
The only thing necessary for the triumph of evil is for good men - and women - to do nothing. Burke
possibly not a good idea.
The timber is OK but allergic reactions to a new born is not worth the risk.
A nice dowry chest wouldn't go astray
Regards Rob