Nick Pancheau Interview - The Business of Woodworking
In this video, Nick Pancheau from Billings, MT shares his thoughts on marketing and branding for your business. He has worked hard, not only to design his furniture product line, but also to develop a strong marketing plan and brand image.
Nick's site is a great example of what a good website should be. It is clean, functions smoothly, and represents the style of his work very well. You can see it at PareFurniture.com
When you visit Nick's site, be sure to drop him a line of thanks. Nick is a great guy and he has really shared some solid information with us.
Nick has a great promo video created by Brian Murnion of Chute Media in Billings, MT. It is very professionally done and is a great another great example of marketing and ways to promote your brand. Brian also did the photography for Nick's site. Hiring a professional like Brian definitely makes a difference in product presentation.
PARE Furniture+Design Promo from Brian Murnion on Vimeo.
Since the interview with Nick, he has started selling his work at Sonder Mill. Sonder Mill is the perfect outlet for the style of Nick's product. I think this is a good example of how Nick knows his market and where to reach it. Check out Nick's page at Sonder Mill.
Be sure to check out more at the Sonder Mill website. A lot of people try selling at Etsy, Custom Made, and a few other sites, but Sonder Mill really stands out above the rest. Keep in mind you need to have the right product to meet the potential customers that shop there.
Nick has a second woodworking business going with another creative friend, Sean Thomas. They are making pipes and selling them. This business venture is called the Montana Pipe Collective and you can check out them out on the Montana Pipe Collective FaceBook Page.
I am fortunate to know a lot of creative people. Sean Thomas is definitely among them and you can check out his work at MyAngryPanda.com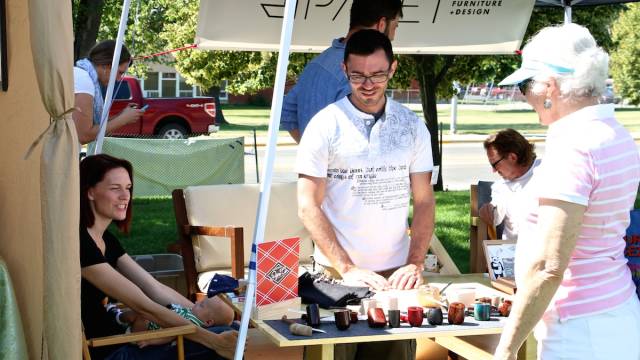 Nick and Sean were surprised to find elderly women buy more pipes than any other group at the craft show.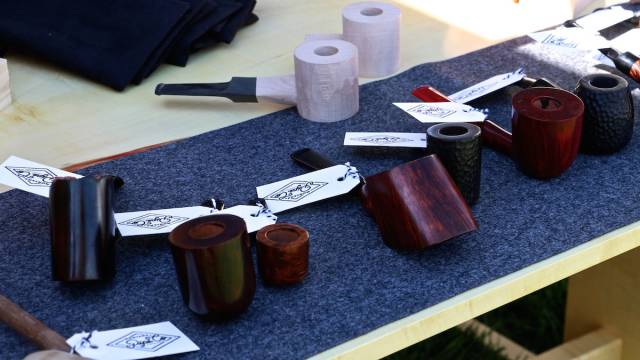 I hope that you have found this series to be helpful with the various perspectives on the business of woodworking. I know a lot of people that make their living from the shop. It can be done but not without risk and hard work, so it has to be done with a good amount of business acumen. There is a large amount of investment in time and money on the front end in hopes that you will get a return, so proceed with a good plan and follow through with action.
Other videos in this series;
How I Sell My Woodworking Projects
Your friend in the shop-
Todd A. Clippinger
Share the Love – Share the Knowledge
-- Todd A. Clippinger Share the Love - Share the Knowledge