Speaker Enclosures #6: Speaker in and wired up
Not a huge update but finally got the top on and all the sanding done. As well as cut and rounded over the port, mounted the crossover, ran wonder and tweeter wires and mounted the speaker.
Ok got a fair bit done.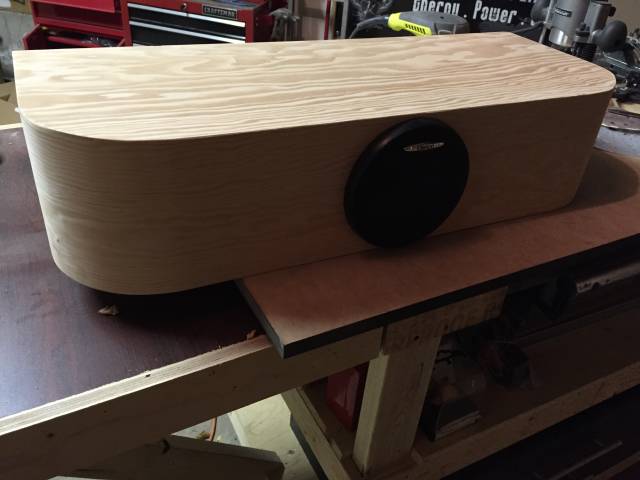 -- If you dont like what you can buy, build it.
View all parts of Speaker Enclosures »