That is an awsome band saw box. Everytime I see it I think it was photo shopped of a small one and your pic imposed on it. You did some exceptional work, even matching the grain on the fronts.
I love curves. This is Birdseye maple, Mahogany wood trim, with quilted Makore panels. (High Gloss Makore Panels, Looked like mountains up close.)
Left side back wall had radius-ed corners. The right side pony wall had to match the soffit because they had some beautiful curved glass panels made to go from top of wall to ceiling. Really wish I would have taken better pictures and got some with the glass up. This picture doesn't do it justice, especially the inside of the bar.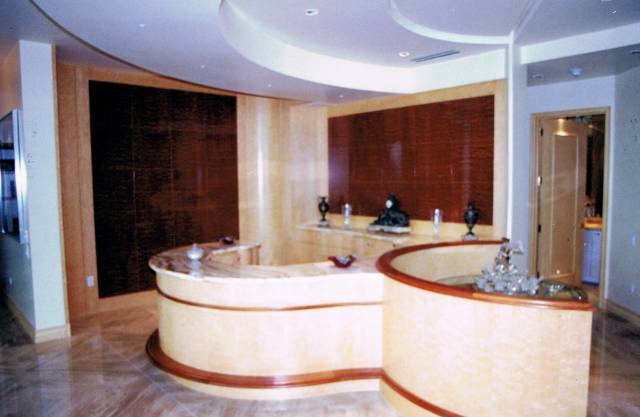 Here is another crappy picture of a unit I made that had some huge radius-ed corner doors. Unit was dark but the scanned pic makes them look black.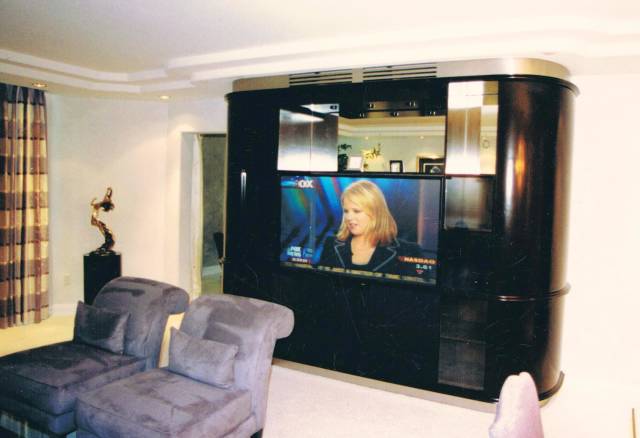 Both of these units had there challenges as they had to go up elevators and be assembled in place.