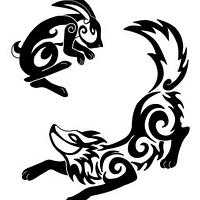 Wolf (& Rabbit!)
posted over 7 years ago
Plane Jack #1: Opening scene: Rescued from the back shelves.
I was able to convince Pete, who runs the workshop where I spend time refurbishing tools on Tuesdays, that I could find this little fella a good home in my workshop. I have no idea if it's collectable or not, I just hate seeing tools heading for the firebox and metal recycler. The sole is flat, no rocking on the workbench, There's some rust on the metal and that handle is a definite repair job.
I've never attempted a restore on one of these before. If anyone has any advice about where to start….comments, please.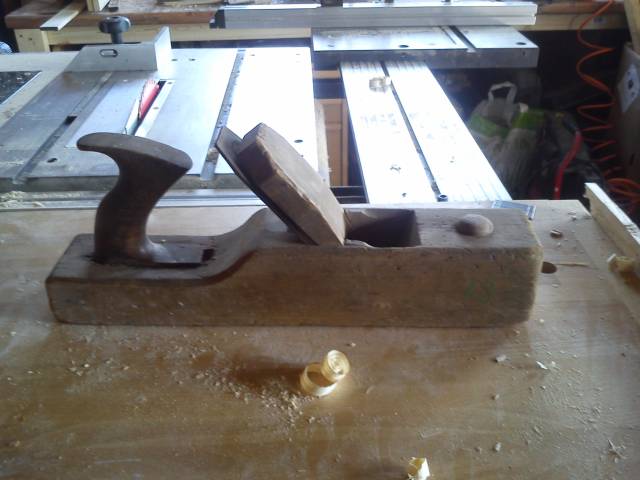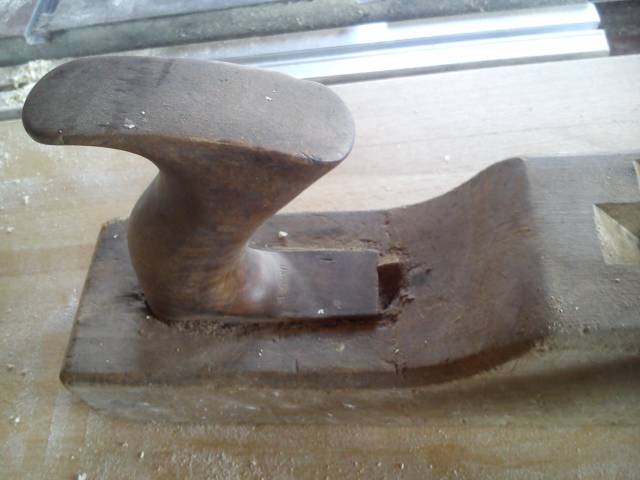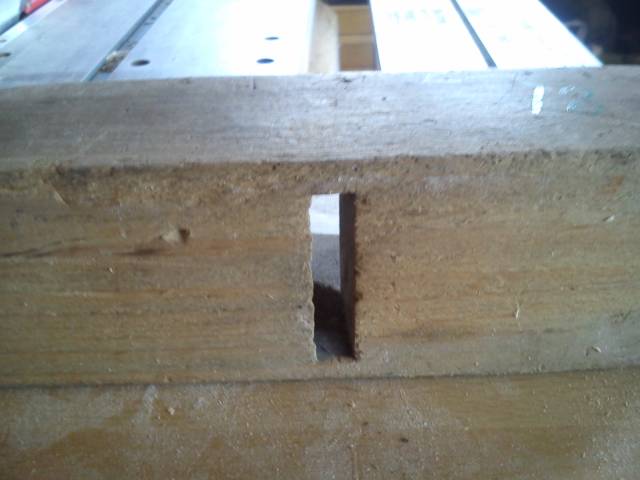 -- Alec (Friends call me Wolf, no idea why)