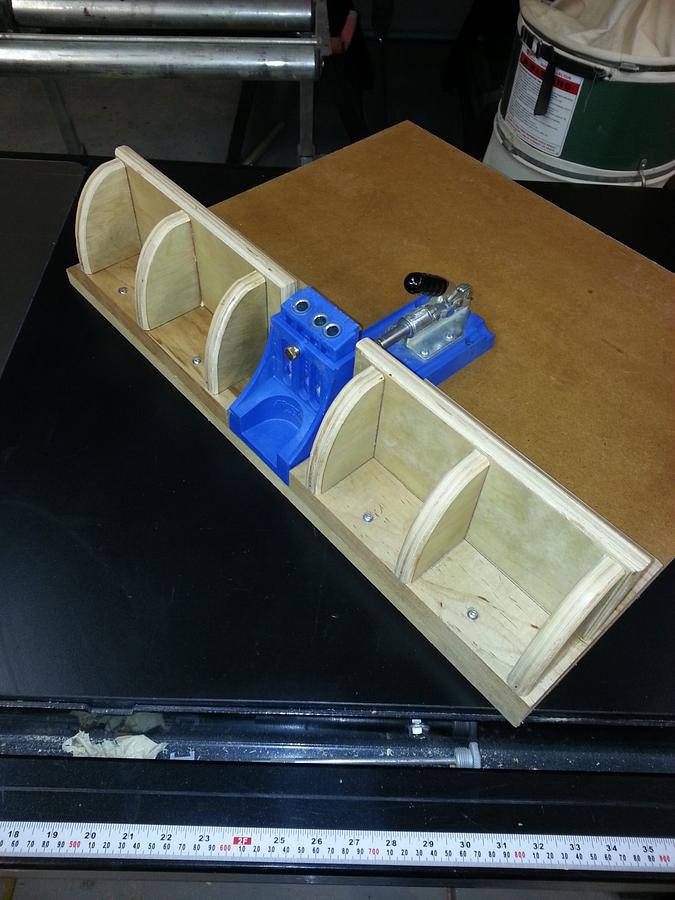 Kreg pocket hole jig
I added extra support to my kreg 3 pocket hole. I milled my wood to the exact thickness of the base of the K3 & as wide as the opening of the clamping area. Then i gave it a back support.
-- Jeff Vandenberg aka "Woodsconsin"