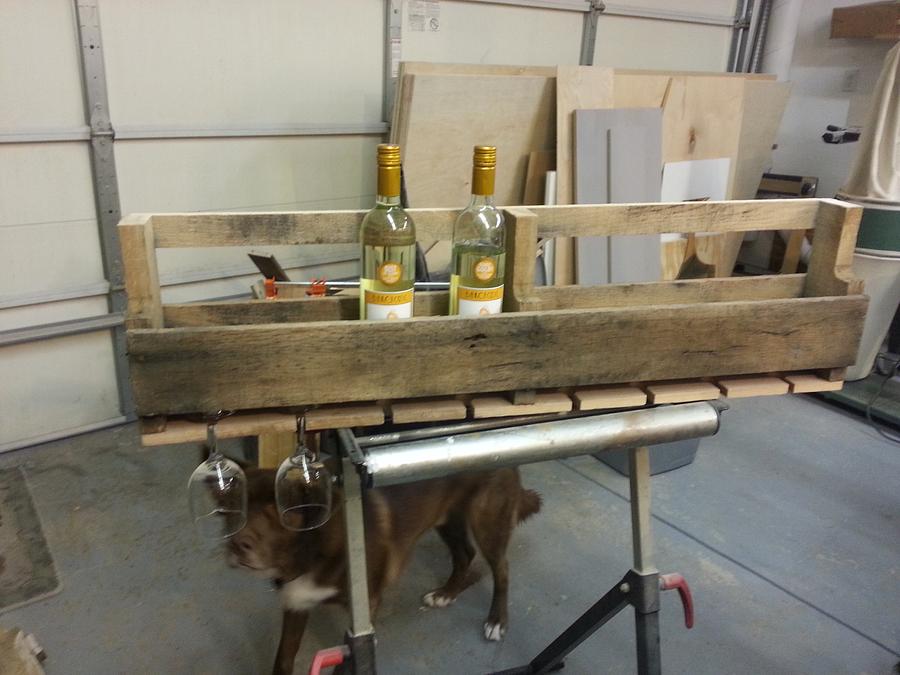 Wine Bottle and Glass Display
I tried my hand at making a pallet wood wine bottle and glass display rack. I think it turned out great. You can get two of these out of one pallet. I have one more pallet and I'm going to make half racks next. I'll get 4 of those out 1 pallet.
-- Jeff Vandenberg aka "Woodsconsin"